SYDNEY EVENTS – The Martin Place Launch is "well suited" in Sophistication
Written by

Cara Barilla Educational Columnist and journalist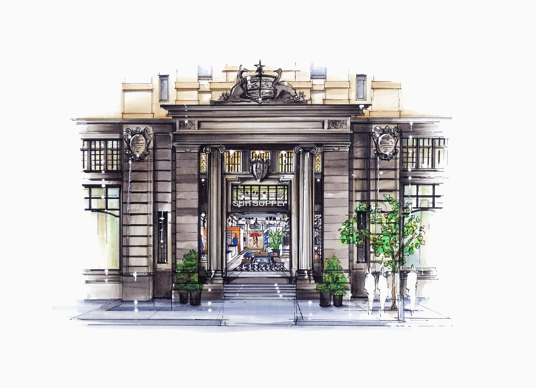 This Month we determine the true Sydney trend setting with the arrival of new a new detailing aesthetics store for men; whether you need tailor made fitting, a personal stylist to fit out your needs, or a new ensemble to establish your finish for a special event. The latest arrival of the "Suit Supply" Launch took place In Martin Place where they celebrated a step up in Sydney Male culture and elegance exhibiting class and detail from top to toe.


The Australian market welcomes this successful European Brand into the high end positioning of martin Place; the very well presented launch delivered much beyond expectation as its unique vibrant operating features, latest bound materials, built in tailoring service and latest fit out design has pinpointed what every Australian needs in their wardrobe. Revolutionary European class in our "Aussie" households, sheer male elegance, consistency & quality are the basics behind Suit Supply.
The Extravagant Launch of the brand has been housed with an in-store European DJ, delicately designed canapes, which pleased the crowd as they witnessed an exclusive in store tailor as she intricately delivers each thread, surrounding by the large VIP crowd and Guests.
The beautiful mastery of the art deco themed tiling and wall décor is a clever concoction of simplicity and male superiority. The power behind each chosen colour in the room traditionally reflects a new innovative stance of classic male culture and pride. This unique expression has left the VIP guests feeling an experience of "Tasteful male dominance within elegant Finishes".
The sophisticated seamless finishes outshines all of Martin Place with eminence and precision in all substances. "The design collaborates the ideal of pure male class within Euro-made genius".
The highlighting elements from the interactive Launch impresses the VIP's with true custom to make deliverance with over 90 Fabrics offered. The stimulating variation of material and the mastery of the design-mind persuade any man who hasn't familiarized themselves with the brand. Many "Armani Lovers have worn Suit Supply" and have experienced that the Suit Supply impression fulfils all requirements for minimalism and sophistication, at a fraction of the cost of Armani. The new designs of Suit supply makes a new piece at complete tailor finishes.
The event has truly pinpointed the entire range of specialties from Suit Supply to their accessories which is delivered in brilliance.


For more information please visit: eu.suitsupply.com For custom made or made to measure art in an ensemble.