New Zealand Campervan Travel Tips
Written by

News Feature Team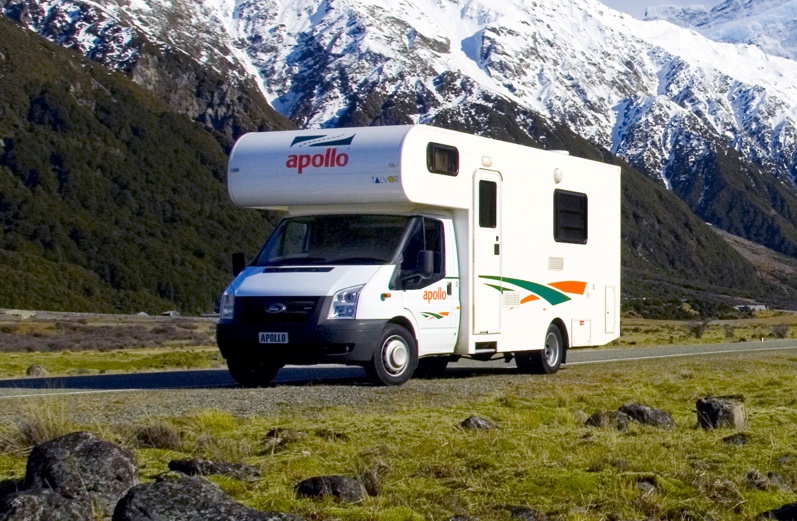 A campervan adventure through New Zealand can be an unforgettable vacation. Finding a campervan hire allows you to explore the country like never before. Once you're equipped with the right campervan for your journey, follow these tips to ensure your adventure is a success.
Do: Pick a Scenic Route for Your Excursion
There's no shortage of scenery when you're road tripping through New Zealand. So, take some time to study the landscape and choose a route that will leave you gazing out the window in awe from start to finish. If you're not sure where to start your research, first look into one of New Zealand's 10 themed highways. You can weave through the Forgotten World Highway, which spans 150 kilometres and will take you over four mountain saddles, into a spooky tunnel, and next to a river gorge. The Great Alpine Highway, on the other hand, takes you through the Southern Alps, with notable views of the Castle Hill Rocks and Cave Stream Reserve.
Don't: Drive Without a Plan
You want your New Zealand campervan adventure to go smoothly, and driving haphazardly through the country could lead to some hiccups. Instead, research convenient campervan sites, also known as holiday parks, throughout the country. The country's Department of Conservation has also set up campsites in many conservation areas. These campsites vary and can include scenic campsites in popular coastal locations, which are fully equipped with cooking facilities, showers, and garbage collection. Other no-nonsense standard campsites offer fewer amenities, which might work if you're arriving in a fully equipped campervan. Do you research to pick the right pit stop for your needs.
Do: Check the Weather and Pack Accordingly
If you're visiting New Zealand from another continent, remember that the seasonal temperatures vary. Always pack for appropriate temperatures. Also, ensure that your campervan is equipped with extra blankets and layers during winter, which runs from June to August, New Zealand's coldest season where temperatures range from 35 to 60 degrees Fahrenheit. December through February feature New Zealand's warmest temperatures, which range from 70 to 90 degrees.
Don't: Let the Windy Roads Get to You
Windy roads weave throughout the country, which can make your campervan road trip through New Zealand exciting. But, for those who are prone to motion sickness, these windy roads might be too much to handle. Stock up on anti-nausea aids before you hit the road, especially if your adventure will take you on narrow roads.
Do: Look for Alternative Accommodations
If you're not up for a night at a holiday park, you can find several unique spots to camp throughout the country. The Okay2Stay service connects campervan travellers with more than 100 host sites, where you can park your campervan, stay overnight, and enjoy easy access to some of the country's best food and drink. Vineyards and boutique breweries are just a few of the places that you can call home for the night, all while enjoying their homemade products.
Conclusion
Whether you're looking to travel the coast or wind through some of New Zealand's historic sites, your Apollo campervan can be your guide as you tour the country. With these useful tips, you can ensure that your road trip is one you'll never forget.