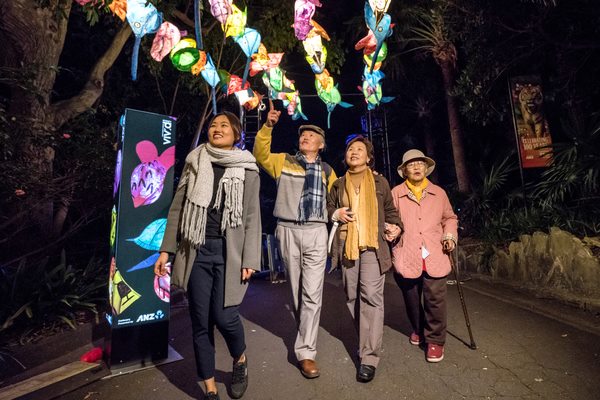 Vivid Sydney will light up Australia's largest city from May 26 until 17 June 2017 in a celebration of lights, music and ideas. Attendance records were smashed in 2016 with more than 2.3 million people visiting Sydney to experience Vivid and organisers are expecting larger crowds this year.
As the event enters its 8th year, organisers have expanding the light installations further afield from the traditional icons of the Opera House, The Rocks and Darling Harbour to other pockets of the city and local walking tour operator Sydney Urban Adventures are providing a pop-up tour called "Walk the Light" to help visitors unlock the secrets of these sites.
Ryan Zaknich, Manager of Sydney Urban Adventures says that while the spectacles on the iconic harbour buildings will enthral visitors, there is a need to offer an understanding of the local stories behind these locations.
"Walk the Light is a locals look at Vivid that will lead visitors away from the hoards and into some more intimate spaces. Our guides will be sharing the stories not only of the buildings and sites that the lights are projecting onto, but also highlight the smaller more obscure and interactive light installations". Mr Zaknich said.
Pop-up tours are becoming extremely popular worldwide and Mr Zaknich said that they are a great opportunity for visitors and locals to participate in annual events in a unique way.
"Every year Sydney hosts many world class events and visitation numbers rise. Feedback from our guests is that these bespoke tours offer a great opportunity to participate in a very public celebration in a very personal way".
Sydney Urban Adventures will offer "Walk the Light - A Locals look at VIVID " 5 nights a during the festival departing from Wharf 6 Circular Quay at 6.00pm. The tour costs $45 per person and bookings are essential.
For more information on this tour and many others like it through the inner city villages of Sydney including The Rocks, Kings Cross, Darlinghurst, Barrangaroo and Surrey Hills, visit sydneyurbanadventures.com.