OPPO phone Sydney launch
Written by

Cara Barilla , Educational Columnist and Journalist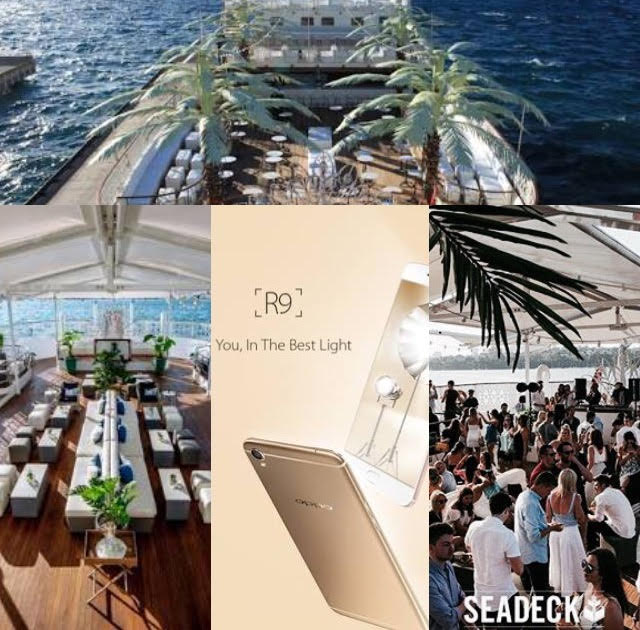 Among the middle of Sydney's beautiful & tranquil "Sydney harbour" the makers of OPPO hosted a grand opening launch for its new innovative & interactive smart phone, the "OPPO" R9.
Hundreds of excited invited guests were present for the arrival of this new and innovative product. Sydney has shown support for this latest gadget and the guests showed their curiosity as the OPPO was revealed.
The night launch included delicious cocktails, fine food and live entertainment that captivated everyone present on the deluxe cruise ship bar "Sea Deck". This classy European styled ship has unrestricted 360° views when travelling all around Sydney's harbour area. All of the guests were amazed by the crew and caterer's impeccable 5-star service during the launch cruise.
The event was stunning, wild greens, custom lounges, serene lighting detailing and oversized palm trees created a aura of excitement. The sea deck launch successfully presented phone to a new market and educated the guests with the latest "OPPO" features, design, easy handling and timeless finishes. The device is the latest and most exquisite mobile electronic device presented in over 20 countries. It excels in giving give users a unique mobile experience via intricate design flair, installed applications and "genius" technology.
The many guests included some familiar Sydney Celebs, designers and artists who were thrilled to be a part of this memorable experience. They enjoyed the high end music, priceless scenery while being treated to superior customer service and a lively ambiance.
Read more about OPPO here