4 Reasons Vapes are Taking Over
Written by

News Feature Team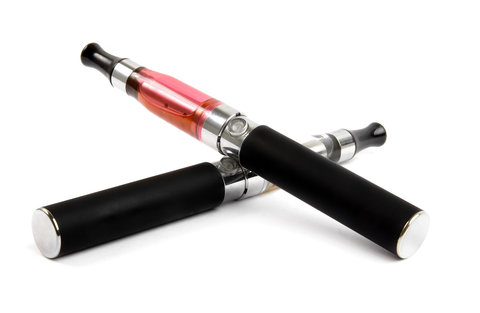 Electronic cigarette vapourisers, more commonly known simply as 'vapes', are becoming increasingly popular as an alternative to smoking. Introduced to the market around 10 years ago, vapes have really hit it off just in the last few years after having a relatively slow start in life. More and more people are switching to vapes as they realise what they've been missing out on, and see the benefits vaping can offer. Here are the main reasons why:
1 – Health
The debate still rages around this topic, as to whether vaping is in fact healthier than smoking. However, the general consensus is that it is much healthier than traditional tobacco smoking. So if you're a smoker and worried about the damage it does to your body, you should make the switch to e-cigarettes instead of regular ones. The dangers of smoking are well known, such as increased risk of heart attack, stroke, and cancer, and countless other diseases. Vaping contains nicotine but not any of the other dangerous chemical compounds, thus it is deemed safer.
2 – Cheaper
The average cost of cigarettes in Australia today is $28. That is a far cry from what they used to cost. In the 1980s the average price was $1-2, and in the 1990s the price was $3-6. As governments around the world have increasingly realised the health risks of smoking, they have imposed heavy taxation, meaning that the price of cigarettes today has risen by nearly 500% in the past thirty years. E-cigarettes cost a lot less. A 10ml bottle of e-liquid can last around a week and costs around $12 from an online retailer. So the $200 packet-a-day habit can be slashed to just 6% of the price.
3 – The Smell (or lack of).
Everyone knows a smoker because of their smell. Burning tobacco smells, and get into just about everything it comes into contact with. This includes hair, clothes, and furniture. The odour of a cigarette goes less noticed if you are a smoker yourself, but for many non-smokers the smell is unbearable to the point they find it offensive. Since vaping isn't actually smoking at all, it doesn't produce this clingy odour that is produced by burning tobacco. Vape juices come in a variety of flavours, and so may smell of that at the time of vaping – an appealing scent that you can choose – but any smell of the e-cig does not linger around afterwards.
4 – Safer
Cigarettes are the number 1 cause of fire-related deaths in most countries, with 10% of all fires relating in deaths caused by a lit cigarette. In Australia the majority of human-caused bush fires are because of a lit cigarette. Vaping doesn't actually burn tobacco, as it doesn't burn anything. What actually happens is the e-liquid is heated in an atomiser to create steam, or vapour, which the user then inhales. Switching to vaping will eliminate the open-flame aspect of vaping.
The Popularity of Vaping
These are just four of the top reasons why people have made the switch to vaping over smoking regular cigarettes. All of these reasons make sense. Technology has moved on and vapes are readily available to buy on the internet, meaning there is no longer a reason to spend a fortune on a packet of cigarettes, risk your health, be left with a lingering odour, or potentially risk starting a fatal fire.