Angela Williamson's sacking shows gulf between Cricket Australia's words and deeds
Written by

David Rowe, Emeritus Professor of Cultural Research, Institute for Culture and Society, Western Sydney University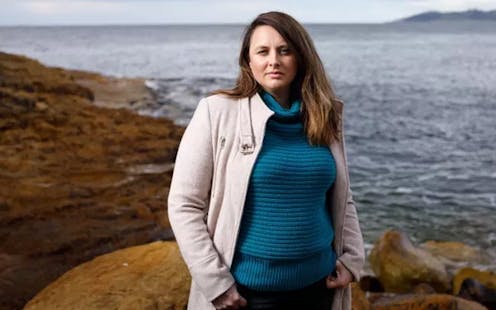 Cricket Australia's dismissal of a top Tasmanian cricketing official for "making offensive comments" has received enormous media attention in Australia and overseas.
In its letter to terminate the employment of Public Policy and Government Relations Manager Angela Williamson, Cricket Australia cites her social media criticism of the state government's abortion and environmental policies. The body said it "has no issue with you expressing your political beliefs". But the "disparaging tone" of her "inappropriate" tweets had caused a loss of employer confidence in her, making her position "untenable".
The letter said tweets like the "most irresponsible, gutless & reckless delivery in parly [sic] ever" made it impossible for Williamson to "maintain a positive and productive relationship with the Tasmanian Government".
Read more: Why restricting social media is not a solution to dangerous behaviours in India
This case raises many troubling questions about the relationship between private opinions and work-based expectations, employer social media policies and the persistently masculinist culture of sport organisations.
Are you entitled to your opinion?
The erosion of the boundaries between private and work spheres is well established. The pervasive use of mobile communication technology means that workers are now readily contactable outside the formal workplace.
Social media platforms such as Twitter, Facebook and Instagram are used both for work and non-work purposes in the same digital space, just as home offices and coffee shops can be places for both work and play.
When Williamson made her displeasure with the state government public on matters unrelated to her work, her political targets immediately connected them to her workplace. This was possible because she, like many others in the private and public sectors, works in the persuasion business.
Her job was essentially to persuade government – ironically, one for which she had previously worked - to make decisions favourable to her employer.
Williamson's public criticism of the Tasmanian government, even though it had nothing to do with the sport portfolio, was interpreted by her employer as an irretrievable breakdown in a working relationship. Such are the perils of social media "opinion creep", where everything can be notionally viewed as work-related. What can be said and where becomes a matter of employment policy.
Employer social media policies
With employees holding the means of instant mass communication, my colleague and I conducted research into a contact zone in which workers are actively encouraged to provide informed opinions – the public university. The very existence of The Conversation can be attributed to this drive to turn the university into a giant newsroom.
We examined every university public communication policy in Australia that we could find, noting how the drive to raise university profiles and demonstrate public relevance was tempered by anxiety about bringing the university into disrepute and damaging its brand.
Once, mainstream media organisations were gatekeepers of academic public communication. But the advent of social media means they can be instantly bypassed. Nervous universities in competitive education markets now only allow academics to declare their affiliations in demonstrated areas of expertise.
This means that for many organisations and their employees, the line between public and private remains fine and, in many cases, arbitrary.
Former SBS sports reporter Scott McIntyre, for example, was sacked by his employer in 2015 for breaching its code of conduct and social media policy for "inappropriate and disrespectful comments about ANZAC Day".
Sponsorship exclusivity breaches and political protests alike have prompted greater surveillance and sanction of athletes, too. In recent years, sporting bodies such as the Australian Olympic Committee have used policies or guidelines to control athlete blogging, posting and tweeting – especially during competitions.
Masculinist sport, conservative politics
The traditional political conservatism of sport is revealed in its discomfort with athlete and employee engagement with controversial social and political issues.It still has a major problem with gender and sexism. Cricket, like most sports, is dominated by men. There has been a long struggle and some progress over gender equality, but its organisational culture is still reflexively masculinist.
Read more: Status anxiety: should academics be using social media?
In the space of a fortnight, Cricket Australia was celebrated as an Endorsed Employer for Women by an international jobs network, then had the designation suspended over the Williamson case.
Its punitive treatment of a woman publicly expressing her dissatisfaction with a state government's reproductive health policy makes a mockery of the statement in its Five-year Strategy (2017-2022), that it is:
focused heavily on the critical importance of women and girls to the sustainability of cricket in Australia going forward.
Other employers with similarly strong pronouncements about workforce gender diversity should reflect on this gap between rhetoric and practice before reaching for their social media policy and eject button.
Authors: David Rowe, Emeritus Professor of Cultural Research, Institute for Culture and Society, Western Sydney University
Read more http://theconversation.com/angela-williamsons-sacking-shows-gulf-between-cricket-australias-words-and-deeds-100888