The Top 5 Luxury Resorts in Australia with Gambling on the Cards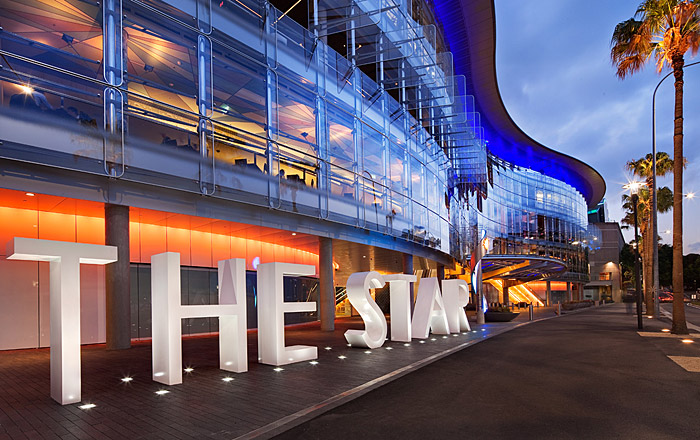 Discover the Five Best Casino Resorts in Australia


The world is home to famous casino locations in Atlantic City, Las Vegas and Macau. However, people should take note of the luxury casino resorts that have emerged in Australia. Right here, travellers can navigate a top-five list of the best luxury casino hotels in Australia. For anyone who can't travel, the country can provide access to top casino sites instead. This is why online casinos are so popular, wherever you are in the world. Keen gamblers are constantly looking for the newest online gambling experience, which is easy to find when online casinos are constantly developing.
Australia Casino Sites Providing Alternatives During Pandemic
Before revealing Australia's five best casino resorts, it's important to remember that travel isn't an option for everyone right now, what with COVID-19 causing restrictions. If anyone is looking for the best Australian online casinos, then these are the finest ones. By playing at Australian casinos online, users can avoid travel restrictions and still enjoy immersive experiences.
With many gamers now taking their passion online, there are a few benefits that can be realised:
Compatibility – Play at home on a range of devices;
Software – Enjoy live dealers and video slots from multiple providers;
Offers – New players can receive bonuses after depositing;
Payments – Choose from eWallets, credit cards and prepaid cards;
Safety – Encryption is represented by a lock icon in the browser;
Support – Some casinos can provide 24-hour live chat services.

The Star Sydney Casino
The Star Entertainment Group is renowned for operating luxury hotel resorts in Brisbane and on the stunning Gold Coast. The Star Sydney Casino is one of the most colouring options for travellers, based on the classy bars, delicious dining, relaxing spa services and stylish bedrooms available. For safety, the hotel operator is observing the all current COVID guidelines from the New South Wales (NSW) Government.
Housed in close proximity to the nearby waterfront, The Star Casino Sydney operates several different casino tables. Alongside blackjack and roulette, hotel guests can also play Star Poker, baccarat, dice games, casino war and pai gow. To support players, the casino provides a library of rules for all games. Anyone seeking the rules can find them from the official Star Sydney website.
Visitors of the casino can join The Star Club and receive special vouchers that will enhance the overall experience. Also, new members can look out for prize giveaways that can be entered. As a Star Club member, the benefits can also be enjoyed at the Brisbane and Gold Coast casinos. Notably, there are private gaming areas that can be explored, and these are all the more appealing amid the pandemic.
Crown Casino Melbourne
Moving on from Sydney, the next entry on the list is the Crown Casino Melbourne. Before Coronavirus, this luxury casino resort could attract an average of 10 million visitors a year to a trio of hotels in the complex, including the Crown Towers, Crown Metropol and Crown Promenade. For fine dining lovers, the complex can even provide access to two restaurants established by Gordon Ramsey.
While staying in one of the complex's luxury hotel rooms, guests can visit the luxury casino suite to sample blackjack, baccarat, roulette, a spinning wheel and an array of poker tables and variants. The level of service at the Crown Casino Melbourne is quite exceptional, with first-time visitors and inexperienced players able to enrol in lessons to understand how specific games work.
For regular visitors, there is the Crown Rewards initiative that can be joined by completing a basic registration form. This can also apply during visits to Crown Casino Perth, where yet more rewards can be generated. Furthermore, there are offers in the form of a birthday bonus and private poker packages for co-workers, groups of friends or wily competitors.
SkyCity Adelaide Casino
The SkyCity Adelaide resort is an elite option for travellers who prioritise luxury accommodation. The Eos by SkyCity is a stunning hotel that can provide Allure Rooms, Radiance River View Suites, Oasis Suites and The Grace Villa to ensure there are options to suit all manner of requirements, including business needs. Further attractions include the spa, bars, restaurants and the forthcoming District, which is set to house a microbrewery in partnership with Pirate Life.
As for the casino, this environment has been set up to provide slot machines, table games, VIP gaming and the Poker Zone. Starting with the tables, visitors can play on the big wheel or keep it traditional with roulette, baccarat, pontoon, blackjack, Caribbean stud, three-card poker or casino war. Meanwhile, the specialised tables include Rapid Roulette, Texas Hold'em Bonus Poker and Free Bet Blackjack.
In the Poker Zone, meanwhile, visitors can enter tournaments that feature buy-ins starting from $200. Along with regular tournaments, visitors can also benefit from potentially winning a $2,500 jackpot for landing a royal flush on the flop. As a luxury casino resort, SkyCity Adelaide can also provide a VIP area that consists of Platinum, Grange Room and BLACK Rooms. Of course, there is a dress code along with a VIP code of conduct with which to comply.
Treasury Casino Brisbane
Located in the scenic Brisbane, the Treasury Casino is a destination where travellers can stay in lavish surroundings. The Treasury Hotel presents stunning architecture on the exterior and jaw-dropping furnishings on the interior. There are 125 splendid rooms available and the hotel has received a five-star rating that's based on the accommodation and wide range of on-site facilities.
For any visitors who are members of The Star Club, this can see the rewards and benefits carry over to the Treasury Casino Brisbane. As with The Star Sydney, the Treasury Casino has trained dealers to host Star Poker, pai gow, casino war, baccarat, blackjack and various dice games. Alternatively, there are more than 1,500 video gaming machines hosted at the Treasury.
Within the casino, Star Club members can compete in the current iteration of the Weekly Scoreboard Challenge for the chance to win cash prizes or casino bonus dollars. There can also be wristband draws in which the winners are determined by the colour that's chosen at random from the barrel. Throughout the year, there can also be seasonal events such as Cup Day Giveaway.
The Pullman Reef Hotel Casino
The Reef Hotel Casino is situated in the Queensland city of Cairns, which is located close to Australia's stunning Great Barrier Reef. This luxurious casino hotel has a five-star rating for its 127 rooms and an array of on-site facilities, which comprise a rooftop swimming pool and restaurants, featuring the Tamarind, Merchant and Flinders Bar & Grill.
Many of the visitors arrive at the Pullman Reef in search of the casino, with more than 500 gaming machines available on-site. As for the table games, the Pullman Reef can host blackjack, baccarat or roulette. Then there are more innovative options like Reef Routine and Money Wheel. In some cases, there are table games that can be played on an automated basis.
The casino can routinely host promotions to reward the players, who are also entitled to try and claim Reef Rewards. This reward club is free to join and can lead to benefits throughout the complex, with bonus points generated by wagering on gaming machines. The Pullman Reef Casino has also developed a VIP area – Club Privé – where wagers can be made with higher stakes and complimentary drinks are provided.