Top 3 Reasons To Hire A Kids Jumping Castle
Written by

News Feature Team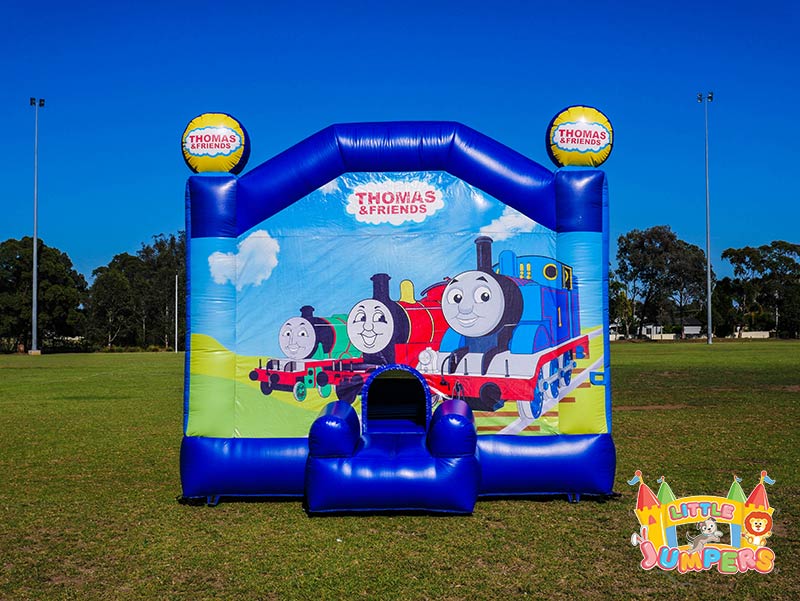 In today's world, children have been weaned away from their regular playing games and schedules sessions. More and more children are taking to the passive lifestyles, where everything is just all about revelling in the sedentary pleasures of technology. The action-packed computer games and attractive technological fun activities have got the children addicted to these enticing fascinations. The effects of these are largely overlooked. It is important for children to get out of these inert lifestyles and enjoy the dynamic lifestyles they are entitled to!
Gift your children their childhood, by hiring in any jumping castles! Allow your children to enjoy the excitement of jumping ecstatically on these castles and help them reconnect with their repressed, inner childhood.
When you want a different kind of birthday party for your child this year, and then why not rent out jumping castles? Everyone would love to jump on this for hours, and you no longer have to worry how to entertain your guests. All you require to take care of is the food, as jumping is like an exercise, it makes them hungry fast.
It tends to be an ideal choice for parties and events attended by children. These add excitement and make your parties much more fun, not only for kids but also for adults.
Are you looking to add excitement and leave kids completely entertained for your next party or event? If yes, read along to know about the different benefits of hiring jumping castles and other inflatables to your advantage:


Safety
Jumping castles ensures kid's safety is well provided. You can now stop stressing your brain regarding the safety of your kids while enjoying the jumping jacks. Jumping castles are safe for use, and you can always have jack as well as water slide in your homes. Jumping Jacks are safe options provided with extra cushioning and protective layers. It is, however, essential to consider the following aspects before leaving children alone.

*    Leave children playing together under the supervision of a responsible adult.
*    Do not allow all type of children to jump together on the Jumping Castle. This may lead to crashes and really bad falls.
*    Take proper care of weather conditions before choosing to place jumping castles, especially if it is an open event.
*    It is best for adults to stay away from these jumping castles and avoid indulging in playing activities there.


They serve various Purpose and different frequency of use

It is important to remember the purpose and frequency of usage of your jumping castles. If you regularly require, buying them could be a prudent decision. It is best to hire in jumping castles so that you can save money by hiring them repeatedly.


Hired jumping castles have Insurance
It is always good to buy insurance for your jumping castles. This could be beneficial because these are expensive items, which need to be carefully maintained. Purchase the right insurance and go for any additional coverage with the help of the right investment. It is also important to buy castles from reliable vendors who can help you get the best product.

Jumping castles can be an ideal investment
for anyone. Look out for its best. So in you next children's party or even for an adult event, consider getting jumping castles. The fun and excitement of having one are inevitably going to linger in your family memories for a long time.