Top 5 Design Trends in Commercial Interior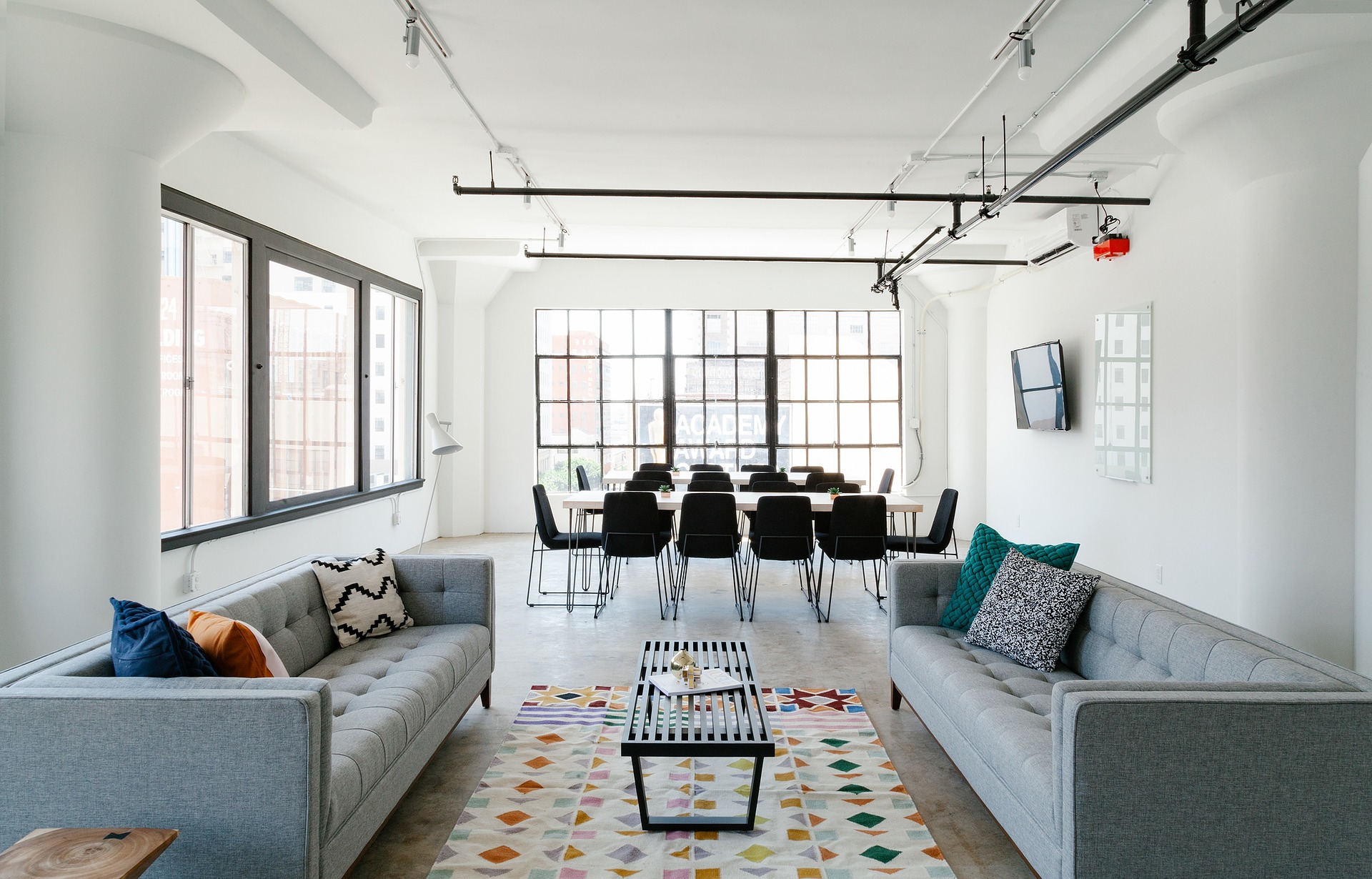 Commercial buildings include offices, restaurants, hotels, etc. and their design can play a crucial role in all the important aspects of a business such as brand reinforcement, customer engagement and employee productivity. Therefore, it's only natural that owners want to invest in décor trends which have been shown to have the most positive outcomes. In order to help you choose the best one for your building, we've singled out our top 5 commercial interior design trends. Let's take a look.



1. Introduce a homey vibe
Commercial buildings can often look cold and monotonous, so adding a homey vibe to them can be a nice way to make the space seem more relaxed and warm. For instance, you can start by bringing in interesting details like knitted chair throws and soft rugs, since they will definitely motivate your employees and even make you seem more trustworthy to your clients. After all, everybody would want to collaborate with an employer who takes good care of their business and respects their workers. Lastly, each of the employees should be encouraged to add a personal touch to their workstation by displaying a family photo, for example, or any other personal item. Of course, you should set clear boundaries here since you don't want to end up having your office overcrowded and messy.



2. Go green
Last but not least, without small potted trees and lush flower arrangements every commercial space will look dull and sterile. Therefore, it has become increasingly important to fill every corner, desk and other areas with the right plants and house flowers. Not only will this rejuvenate the interior, but it will enrich it with oxygen as well. We recommend potted dwarf lemon trees and dragon plants since aside from helping people in their vicinity feel more relaxed, they will bring in a lot of personality into the space, be that an office building or a hotel lobby. Lastly, if you're not a fan of real plants or are allergic to them, but would still like to add a natural feel to your commercial space, you can opt for the beautiful artificial flower alternative instead.



3. Branding the workplace
Branding the workplace has become an increasingly important trend for Aussie businesses since it promotes a company's core values and empowers the entire workforce. This can essentially be achieved with the right interior design. For instance, you can take the colours of your logo and use them for upholstery, walls and furniture. Furthermore, your brand logo is not only for the outside world to see, but should be equally emphasized in the office space with decals, signage and stationary. Lastly, if you truly want to show to your employees and clients what your company stands for, then follow in the footsteps of successful Aussie businesses and go for the amazing office fitouts from Sydney. This will definitely turn your interior into the ideal professional work environment.



4. Add a pop of colour
Usually, when we picture a commercial building, neutral pastel colours are the first thing that comes to our mind. However, this shouldn't be the case since colours have a huge influence on our mood and thoughts, so when designing your business premises, it's advisable to go for some more vivid hues that will inspire creativity and make people feel more energized. For example, painting an accent wall orange can really add a breath of fresh air to the space and reveal your playful side as well. You just need to be careful not to overdo it. Too many different shades can lead to creating an incoherent look, which can be unpleasant to the eye and negatively affect your workers' ability to stay focused.



5. Classy marble elements
When designing commercial spaces it has become a trend to include elements which will reflect a sense of class and sophistication. This is where marble comes in as a great solution. It can be applied in bathrooms, kitchens or lobbies. On top of that, you can create timeless interiors by adding black marble columns which will evoke a luxurious atmosphere in any office or business space. Lastly, for a truly memorable design, these columns can be combined with light marble countertops and floors.
As you can see, integrating new trends into your commercial space layout can upgrade it in numerous ways. All it takes is preparedness to make bold design choices and consult professionals on suggestions for the best interior design solutions. Good luck with your new project!