6 Rug Trends That Will Boost Style and Comfort in Your Home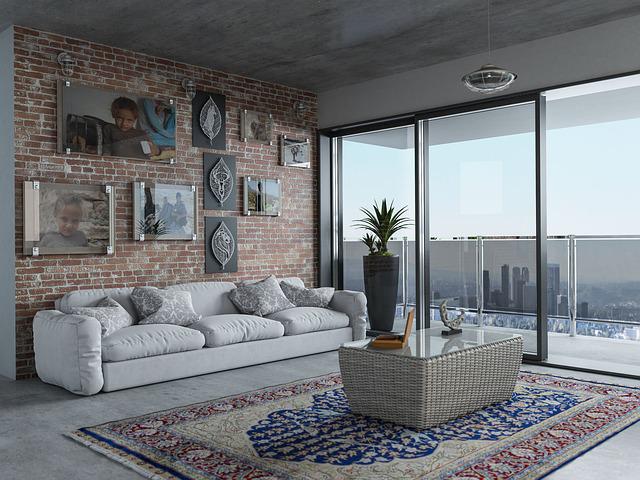 If you want to break up that boring and colorless look of your home, one of the easiest and quickest ways is to throw in a rug! Check out these six rug trends that will not only make your home more interesting and stylish but also add some warmth and comfort to your space. Let's take a look!
Layers, layers, layers
If you're a minimalist, it's best to skip the first rug trend on this list. However, if you love that quirky mismatched look full of textures and colors, by all means, try to experiment with rug layering! Do you have two rugs you really like and can't make up your mind? No worries, layer them for a cozy and trendy look! However, you can't just match any two (or even three) rugs. For the best and most coherent look, combine a bold area rug with a more neutral carpet to achieve a nice contrast. For instance, a simple white wool rug looks perfect when covered with a cowhide or a bold geometric rug.



Welcome nature to your home
If you want to bring your home closer to nature, why not fill it with organic patterns and colors? If this idea tickles your imagination, you're in luck! Animal print rugs and hides were never as popular as they are today! Think cowhides, furs or just nature-inspired patterns. Of course, you can opt for faux fur and hide options—they will have the same effect. Need more texture in your space? Ditch your cowhide for a thick sheepskin. It will look amazing as a rug, but you can also use it as a throw when you need some extra warmth!


You spin me right round!
Sure, most people opt for a traditional rectangular rug, but if you want to stand out, why not consider other shapes as well? For instance, round rugs are quickly becoming very trendy. Their curvy shape can change the vibe of every space and fill it with warmth and homeliness! Introduce a round rug to your reading nook or chill out area and you'll instantly create a little oasis of comfort even in a very minimalist and open plan homes. They are also perfect for kids' rooms. Throw a round rug in a corner and you'll quickly turn it into a designated play area!



Distressed look
One very charming rug trend that's starting to stand out is the distressed look. Its weathered vibe adds tons of comfort and warmth to the space and makes people feel safe and nostalgic. The only problem with these rugs is that they can be quite tricky to find, especially if you want to get an original piece. Luckily, there are true masters in recreating an authentic distressed look, so check out some stylish rugs online and you'll find exactly what you need. From washed-out tribal rugs to distressed Eastern-style carpets, these weathered pieces will fit every modern home like a glove!


Geometry is still going strong
Another design trend that's still holding its ground is geometric patterns. However, while 2018 was all about chevron, in 2019 you can expect to see a lot of hexagon designs. Also, good old black and white geometric rug will never fall out of style and is perfect for minimalist spaces. On the other hand, if you want to be bold with your rugs, opt for colorful hexagons or tropical inspired geometric rug that will instantly add some quirk to your interior! Anyway, no matter what geometric pattern you pick, it will be a perfect addition to your room. It's such a subtle way to add interest to your space that will set you back only a few hundreds of dollars!



Boost the texture
For a few years now, designers have been using different materials to add depth and texture to any space, and what better way to do so than with rugs! So, don't be scared to go bold with exaggerated textures like carved geometric shapes or opt for a simpler look with different wool knits. Whichever you choose, it will add something special to your home and be a real treat for your feet!
Rugs have always been and always will be a great addition to any home and an easy way to boost style, color and design in any space. So, don't hesitate to treat your home to a touch of warmth and elegance with one of these popular rug styles!