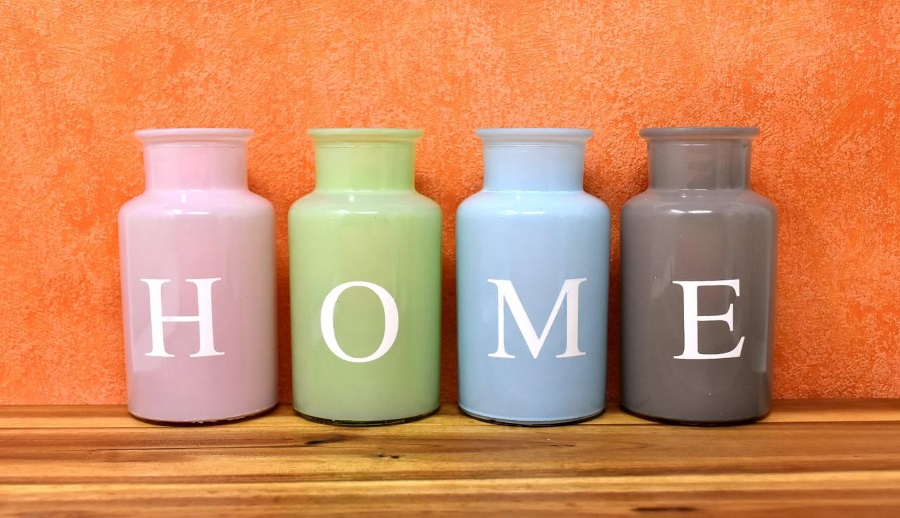 It's a well-known fact that remodeling usually costs quite a bit of money. Needless to say, many people consequently give up due to financial reasons. However, there is always a solution for such predicaments and it's also a pretty simple one – Do it Yourself! While DIY endeavors may seem intimidating and not worth the effort, it's the only way for you to improve and upgrade the place you spend your time in without spending half of your life savings along the way.
The important thing here is the fact that the vast majority of these upgrades are affordable and easy to handle. Therefore, you don't need any previous woodworking experience, or any craftsmanship expertize for that matter. All that you need is a bit of free time, goodwill, and most importantly – a good deal of creativity.


A fresh coat of paint
The first thing most people do in order to make their living space a bit more refreshing is a new paint job. It's probably one of the most impactful improvements one can make while on a limited budget. Even though painting isn't an easy task per se, it's definitely something everyone should learn the basics of. That way, you can avoid spending hundreds of dollars on professionals as well as improve your skills as an avid DIYer. Just make sure to clean everything up afterward in order to keep your home healthy and clean.
The color choice is up to you, but it's strongly recommended that you avoid particularly bright tones. The reason behind this is the fact that bright tones tend to be tiresome after a while. Since you're going to spend a good part of your day in your home, being surrounded by bright colors is probably not the best idea. Instead, choose the accent colors thoughtfully and make sure they connect well with other tones to make everything look synchronized.


Add shelves and storage
People always struggle with the lack of storage, especially when it comes to families with children. Luckily, the solution for this issue is pretty simple and also quite affordable. In fact, this is probably the cheapest step of them all. All you need is a set of floating shelves, some hooks, and maybe a plastic storage bin. The only potential issue here is the installation and assembly of these items. However, there's no need to worry about it because with the right set of DIY tools the whole endeavor is a walk in the park.


Change the electrical covers and outlets
Plastic shrouds for electrical plate covers are a real gem for every DIYer out there. They are cheap, aesthetically pleasing, and most importantly – they have a massive impact on the overall looks of your walls because every room in your home has at least one outlet. Furthermore, most of the older models are glossy and tend to crack or get stained quite quickly. If you run into a similar issue, don't hesitate to invest in textured shrouds which are known to be more durable and stain-resistant.


Doorknobs and handles
This is yet another easy way to improve your home. Changing the doorknobs can transform the look of any door, regardless of its age or state. The same thing applies for handles and even drawer pulls around the house. The best thing about this is the fact that you can find packs of new doorknobs in any hardware store for around ten dollars which is more than an acceptable price, even for people on a tight budget.
In case you don't use every piece of the pack you've bought, there are some brilliant ideas on how to use doorknobs outside their main purpose that you should definitely consider.


The Garden
The garden might not be inside your house, but that doesn't mean it does not affect the overall aesthetic appeal of your household. Contrary to popular belief, a garden doesn't have to be a massive area full of flowers of vivid colors. Instead, you can choose a small area in your yard and turn it into a beautiful garden with a bit of effort and dedication. However, make sure you have enough time to nurture it with the right gardening equipment and tools.
Ian Lewis is a DIY enthusiast from New Jersey. He loves writing about interior design and DIY projects. He loves spending his spare time with his dog Leon, and his cat Bruno. You can find him on Twitter.