Beach Babe Basics: Everything You Need to Look Stylish at the Beach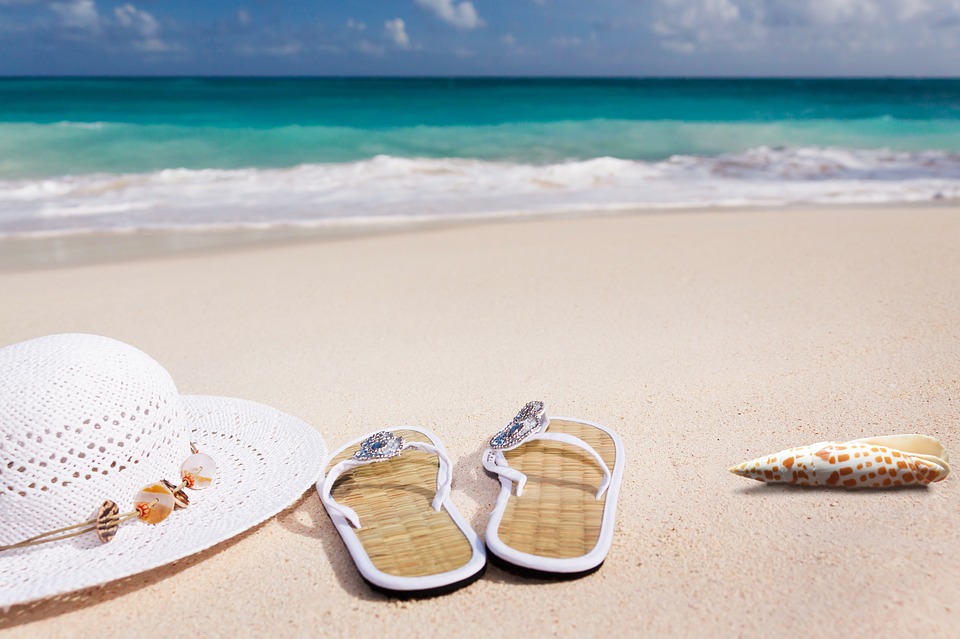 Summer is right around the corner, and this year, we all should make the best of it. Right now, it is not just about looking stylish on the streets, it is about looking stylish in the gym, on the beach, and even in your pajamas. So without further ado, here is everything you will need to rock the beaches this summer.
Cute swimwear – DUH?
The number one rule when it comes to swimwear is to pick something you will wear with confidence. In other words, you should get a swimsuit that firstly compliments your body type, and secondly follows the latest trends. For example, if those skimpy bikinis just aren't for you, you can go with cute single-piece options or retro bikinis that offer more covering.
When it comes to color, the safest and probably the best choice is to go monochrome. It is both highly popular and you will show off your tan much easier. However, if you are a gal that loves a good pattern, consider embracing the vintage vibe with a salmon pink bikini sprinkled with those cool white polka dots for example. It really depends on your personal preferences.
Shorts
The best part about wearing shorts is the fact you can completely change the "outfit" simply by changing your choice of top. And when it comes to this cool garment, note that classic blue denim will never lose its appeal and will forever give the best beach look. You can team your ripped denim shorts with your simple triangle bikini or a simple sarong if you are all about that cover up vibe. On the other hand, white frayed denim works just perfectly with pastel tops as well as fire reds and pinks, and deep blues and greens.
Cover it up
Perhaps you are not that much into shorts, and you rather prefer wearing sexy maxi dresses to your beach sessions, which is also really cool. After all, over the last few years, girls that don't have at least one maxi dress are simply missing out on both luxury and sophistication they deserve. A maxi dress is just a perfect choice for a beach cover up. Not only it takes just a couple of seconds for you to put it on and cover up your entire body, but at the same time, they are super cute and can work for both day and night time (with the right accessories). In other words, a maxi dress is an ultimate must-have this summer.
Besides maxi dresses, you can also go with off-the-shoulder rompers, chiffons, sarongs, tunic style dresses, etc.
Hat
Let's face it, there is nothing less appealing than a sunburned nose and cheeks. To avoid that reddish look, put on a gorgeous hat that will both keep the sun away and make you look fabulous as hell. Wide brims are a huge hit currently, while traditional straw-hats are the number one in terms of authenticity and simplicity. Choose between neutral colors such as white or cream, or make more of a statement by going for a bright shade such as fire red, yellow or orange (or any that matches your outfit). And note that you can always liven up your headwear with the help of contrasting ribbon and some cool shades.
Footwear
Even though those new strappy heels of yours do wonders for making your legs longer, they are certainly not the most practical beach footwear. So instead of turning yourself into a slave of your own clothes, go with some stylish flats, and if you want some height, opt for a pair of cool wedges.
Beach bag
A stylish beach bag is a must-have beach accessory for true fashionistas. After all, how can you imagine stepping a foot outside your home without the newest edition of your favorite fashion magazine, sunblock, a couple of towels and of course – blotting papers? In other words, your beach bag should both be trendy and practical (read: big and waterproof).
Are you looking forward to your next beach session? Let me know in the comment section.