Top Island Destinations for 2018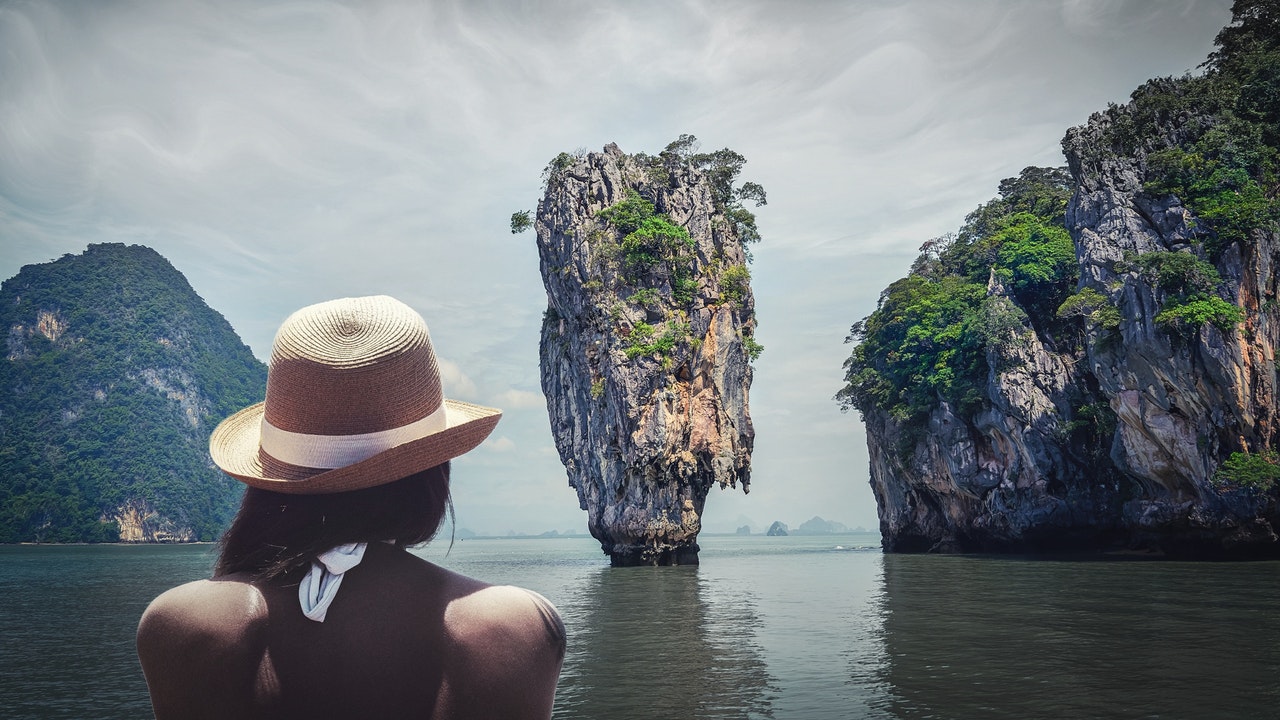 When we picture island destinations in our minds, we often imagine a tropical beach of white sand, a sun lounger laid out in the shade of a line of palm trees and, oh, what's that, a Pina Colada? Don't mind if I do!
The truth is though, there is a huge variety to the types of island destinations out there and, frankly, there are often destinations that we even forget are islands in the first place.
With about 2,000 islands located in ocean waters alone, and countless more in seas and inland water bodies, just what is out there when you are looking for an island-based holiday?


The Republic of Ireland


Whilst they are almost certainly not coming for the weather, people are visiting Ireland in record numbers. Many first-time visitors will be coming with romantic notions of rolling green fields and pints of the black stuff. Whilst there is a lot more to see, do and experience than that, those two things are admittedly quite important parts of Irish culture.
So if you're going to do them, do them right.
If you're looking for scenery, you could try driving the Causeway Coastal Route. It meanders along sheer cliffs to a spectacular backdrop of the rolling Glens of Antrim. The route is littered with pretty villages and forest parks and is regularly held up as one of the best driving experiences in the world.
If you do want to try a pint of Guinness, then of course Ireland is the best place to do that. You could try going straight to the source by touring the Guinness factory in Dublin. It's well worth a visit for the very well laid out and informative museum, as well as the fact that your ticket includes a free pint in the roof top bar.


The Isle of Wight


This island off the south coast of England is a place that may not instantly conjure the kinds of images of a tropical island we mentioned before, but it can still be a very enjoyable holiday destination.
One of the things people forget is that the Isle of Wight is actually quite large and well populated. That means there are a number of sizable towns, each with it's own charm and attractions.
There's Sandown for example, a very traditional seaside town boasting a promenade to saunter along and a busy town centre packed with shops and restaurants.
Shanklin provides an example of seaside British amusements that have been largely lost to time and budget airlines back on the mainland. Come here for amusement arcades, miniature golf, the smell of sizzling doughnuts and a very underrated sandy beach.
Speaking of beaches, one final mention has to go to the town to Ryde on the northeast coast. This pretty little town has a real laid back atmosphere and boasts no less than three large scale, award-winning beaches.


The Canary Islands


The Canaries are one of the most scenic holiday destinations in the world, and have a weather to die for. As an archipelago however, you do have some choice in where you pitch up, so which island is best for you?
Tenerife is possibly the best known of the islands and also the most popular, receiving around 5 million visitors a year. Its popularity is, to a large extent, because of the versatility of the island. It contains everything from large and cosmopolitan cities to picturesque coastal towns, incredible national parks and fine beaches.
Gran Canaria is second in popularity and for good reason – that being that it is very similar to Tenerife. Again, it maintains cosmopolitan cities, quaint little villages and a number of excellent beaches. If you've tried Tenerife already and loved the overall vibe of good weather and diverse locations, perhaps consider giving Gran Canaria a try this time.
Lanzarote is often considered the least developed island in the chain. Its lands are not conducive to farming, so it was simply never as well settled historically as the other islands. Today that holds true and Lanzarote is definitely the quietest island. It may lack the stunning scenery of some of the others, but if you're looking for peace and tranquility, you'll find it here.
That of course only covers the big three of the Canaries. Another thing to bear in mind is that it is very easy to island hop, so you can happily set up base on one island, and move between them as the mood strikes you.


Australia


It may be it's own continent, but it is not the world's largest island, with that honour going to Greenland (that's a great pub quiz fact by the way).
Most tour guides will point you toward the unbroken sunshine and major cities of the east and south coasts. However, people are beginning to realise that the west coast has plenty to offer too.
Perth itself is almost a stereotype of the outdoor Australian lifestyle. It boasts amazing weather, white sand beaches that run for miles and some of the finest food certainly along the west coast, probably in all of Australia.
It's a remarkably laid back place too, boasting a huge number of small bars, independent coffee shops and fun weekend markets to stroll – you could even pick up a bottle of wine from a local vineyard.