Seven Myths About Online Education And Why They Are Wrong
Written by

AJ Tills, Chief Customer Officer Crimson Global Academy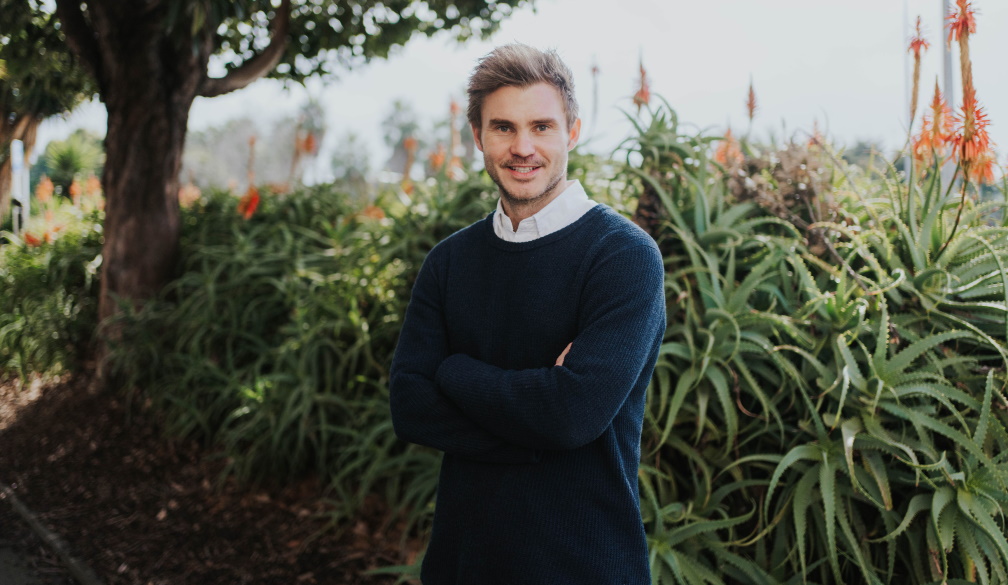 The lockdowns that have defined much of the past two years have forced millions of normally classroom-based children and educators around the world to study and teach at home, and thrown into sharp relief the limitations of an education model that was never built to be purely online or home-based.
It would be a fallacy though to assume that these limitations are 'proof' that online education is itself an ineffective model which leads to poorer educational outcomes. The experience of Crimson Global Academy, which measures students' outcomes against their most accomplished peers globally – and led by a full-time accredited teaching team with impeccable academic credentials – is demonstrating the viability and potential of digital-first learning.
As Crimson's co-founder and CEO Jamie Beaton explains in his book ACCEPTED! there is no single secret or silver bullet for gaining admission to the college of your dreams. However, there are multiple moves and strategies a student can make to drastically increase the quality of their education and chances of admission to world-leading universities.
Change is often driven by necessity. The recent involuntary shift has brought to light how fit-for-purpose online learning can outstrip the emergency-style home learning that's unfortunately become the face of digital learning. Let's look at the myths and the facts:
Myth #1: In-class engagement online isn't as good as 'real' school.
It's relatively undisputed that student engagement positively predicts academic performance. Engagement often equals achievement. But engagement shouldn't be constrained to face-to-face interactions.
In person interactivity is a necessary part of developing foundational social skills, but schooling shouldn't be limited to playing this role either. As our world becomes more globalised and technology-based, we need to think more globally about schooling.
At Crimson Global Academy (CGA) the pedagogy is synchronous.
Synchronous online learning enables groups of students to participate in a learning activity together at the same time, from any place in the world. Real-time synchronous online learning often involves online chats and video conferencing, as these tools allow training participants and teachers to ask and answer questions instantly while being able to communicate with the other participants. This pedagogy has proven to be the most successful in terms of student outcomes.
92% of students scored at least one A or B in their International GCSEs. The average score in our A Level exams was 82% - this puts CGA up there with the world's top high schools.
We can all tell when a colleague is multi-tasking on a Zoom meeting at work. The same goes for online schooling. Technology can be our friend and help identify things like how often your child speaks and contributes to class, and whether they are focusing on the teacher/screen or distracted by their phone.
In fact, at CGA we champion discussion and debate to ensure students generate the ability to critically think, structure arguments, and empathise with others' opinions. On average, CGA students talk 3x as much as in their traditional school classroom. If there are issues, the teacher can then adapt their approach to class, or have a private conversation with the student outside of class to check in on them – just like they might in 'real' school.
Myth #2: My kid will be isolated at home.
Structure and routine can be effective guardrails for the development of students. It is true that kids need an ecosystem and a community in which to flourish. In-person meetings are important, and so are online social groups that allow students to interact as people outside the 'class' environment. Students of today are already digital-natives - they learn and interact more effectively online. We can and should leverage this and do more to make sure the next generation learn what they will need to succeed in life and the future of work.
The world is increasingly smaller. Today's students will need to compete on the global stage - for access to top universities and jobs. This means that while current high school education only benchmarks them against their immediate neighbours, students need to have a global mindset. It's a particularly relevant challenge for us in Australia.
This requires a technological shift for schools, as well as a focal shift towards educating students for the digital world. In normal times most online learning, no matter how well structured, is not the only game in town; at the online high school CGA, 70 percent of students are complementing traditional schooling with part-time online classes.
Myth #3: There is no socialising or learning of soft skills.
In a typical CGA virtual classroom there are students from 5 or 6 different nationalities on the live call. This means our students are developing a large network of global, diverse and ambitious peers whilst developing a global mindset at a critical age. In addition to this; running the student paper, taking part in e-sport tournaments, or discussing cryptocurrency in an extracurricular course – engaging with one another and forming meaningful connections at school comes in many forms. It doesn't matter if this is in person or online.
Myth #4: My child's mental wellbeing won't be supported.
People far too often view mental health as a necessary trade-off in return for impressive student achievement. The truth is, excellent achievements - particularly in the long run - require sound mental health. Mental health, and wellbeing, is a huge issue for New Zealanders, and we can only guess at the long-tail impact the pandemic and lockdowns will have on us. While social media has been pinpointed as exacerbating risks to mental health, technology can offer tools and solutions for young people who are struggling. Being online gives us the opportunity to support the 'full student'. We can track in-class engagement and share regular updates to parents, providing a rare insight into their ongoing mindset at school.
Myth #5: Online schooling doesn't help with physical exercise.
Again, technology is an ally, as is tapping into the natural competitive streak of many students who want to push themselves via different modes of learning – online and in the classroom. Apps such as MapMyRun or Strava can be used to organise competitions that suit what students want to do, whether it's workout-based or tracking the number of kilometres walked or run in a given period. Then prizes can be handed out each week, fortnight or month, and new competition terms set.
Myth #6: My child must be gifted to be able to succeed with online learning.
Whether a child succeeds or struggles in any type of school environment often depends not on how smart they are but on how they learn best – and our general approach to education doesn't accommodate different learning styles or allow much personalisation or modification, so typically it is the children who have a natural aptitude for exams who do better.
Instead, CGA personalises the curriculum according to how students learn, and by competency rather than age (45 percent of classes are accelerated – meaning students in learning subjects above their age group). In the most recent international A-level exams, the results speak for themselves:
84 percent of CGA students scored 3+ vs 60 percent global average

3.9 CGA average score vs 3.03 global average score

44 percent of students scored 5 vs 12 percent global average
It's worth noting that, as Jamie Beaton explains in his book ACCEPTED!, students who have come through the Crimson Education system are 2-5 times more likely to get into Ivy League colleges in the U.S.A. (21%) and Oxford and Cambridge (48%).
Myth #7: You can't learn life skills online.
A recent McKinsey & Company survey defined the skills that will matter in the workforce of the future. These include things like adaptability, work-plan development, logical reasoning, asking the right questions, grit and persistence, digital ethics, data analysis and statistics, cybersecurity literacy and smart systems.
The technological baseline requirement for employment is shifting for many industries as the pace of innovation continues to grow. This means jobs in the future will look remarkably different to what they do now, and trends in higher education need to catch up.
The World Economic Forum estimates that 65 percent of children today will end up in careers that don't even exist yet.
So, it shouldn't be surprising that schools are playing catchup in recent years to integrate technology that better serves their students. Think about it, how many jobs today still require the bulk of their work to be done in pen and paper? Virtually none! Yet, most traditional schools still do the bulk of their work writing in exercise books and sitting pen and paper exams.
This is the exact problem online schools like CGA are seeking to address. By providing students with a digitally native high school experience, CGA familiarizes them with tools of the 21st century workplace like Google Calendar, email management and Slack.
We found the most effective way to prepare the students to be successful in a changing world is to prepare them to be able to adapt successfully, and apply their skills and knowledge in a variety of contexts, to equip them with transferable skills.
Students of today are already digital natives who learn and interact more effectively online. Rather than seeing online as somehow less-than, we should leverage young people's comfort and aptitude with it and do more to build their skills to succeed in life and work. This requires a technological shift for schools, as well as a mindset and structural shift towards educating students for the digital world. Kids are already there, but education systems haven't completely caught up. Now is our chance.


Prestigious Book Deal to Spill the Secrets of Admission to Top Universities
Jamie Beaton attended Harvard, Stanford, Oxford and Yale all before the age of 25 – and now the New Zealander is sharing the secrets of how he did it in a new book. ACCEPTED! Secrets to Gaining Admission to the World's Top Universities, will be published by prestigious book publisher Wiley in early 2022.
Having conquered at least one world-first by gaining admission to three Ivy League colleges and Oxbridge at a tender age, Mr Beaton approaches the subject of competitive global tertiary education applications from a unique expert perspective – as both a student and a progressive voice in the college admissions landscape. The book is available globally, including in the USA, Canada, United Kingdom and Asia Pacific.
Mr Beaton says, "ACCEPTED! is a 'how to' book that looks beyond the usual tips-and-tricks that have populated this space for decades. As the book explains, while there is no single secret or silver bullet for gaining admission to the college of your dreams, there are multiple moves and strategies a student can make to drastically increase their chances of admission to world-leading universities.
"In ACCEPTED! I explain many important concepts, from 'class spamming' to the 'early decision dating game', the extracurricular 'effort:time ratio' and 'what the rich get wrong', to give students the high-level nuance that is both fresh and practical, and, most importantly, relevant to a changing higher-education universe."
Over the past six years, Crimson Education students have received 268 offers to Ivy League universities and 99 offers to Oxford or Cambridge. Crimson's admission rates for top colleges remain between two and four times the international averages.
As the co-founder and CEO of a company which helps students get accepted to top schools at a rate that is quadruple the general applicant average, Mr Beaton can provide a unique viewpoint unlike any other. ACCEPTED! explains not just the 'how' but the 'why', giving parents and students new perspectives on the repercussions of their decisions now and in the long term. The book goes beyond the obvious, picking apart age-old theories and replacing them with new concepts relevant to the COVID age. It is aimed not just at parents and students but others in the broader higher education and professional opportunity fields.
Each chapter explores a new piece of practical advice backed by proof and explanation and enhanced by relevant personal stories that are insightful, engaging and funny. As a student who, at 17, applied to the world's Top 25 universities and received offers from all of them, Mr Beaton understands the challenges of going it alone and why the strategies he applied at Crimson (and in his own education) have seen thousands of students beat the odds. In a closing chapter, he offers a final word on how he now sees the Top 25, re-ranking them with fresh reasoning and an eye to future success.
Fact Sheet
Jamie Beaton attended Harvard, Stanford, Oxford and Yale, then co-founded the global university admissions support company Crimson Education, all before the age of 25.

Over the past six years, Crimson Education students have received 268 offers to Ivy League universities and 99 offers to Oxford or Cambridge.

Specific data on our 2019-2020 admissions round has been provided on our blog here, including details on the specific admissions rates for:
Ivy League colleges (21%, 2x to 5x global rates depending on the university)

Non-Ivy Top-20 US Colleges (27%, >3x global rates)

Oxford / Cambridge (48%, 2.2x global rates)
For nearly half of top-10 US universities, Crimson is at 4x or greater the global rates. Its students were 5x as likely to get into Columbia, and 4x as likely to get into Yale, Northwestern and Duke.

Crimson's tutors come from the top universities across the US, UK, Australia, and New Zealand. The Crimson Global Academy has a full-time accredited teaching team with impeccable academic credentials:
Principal John Morris (ONZM) is the former headmaster at Auckland Grammar School

CEO Keisuke Shibata is the former managing director of the Auckland International College

Principal Mark Phillips worked at Macleans College for 35 years, winning the Outstanding Teacher Award there

Heads of departments (including Andrew Karlsberg, Steve Walker, Sheryl Husband, David Storey) have 20+ years of experience
Crimson's social impact and equity initiatives are designed to provide students with a platform, mentoring and resources to make a lasting impact on the global community. The Crimson Youth Fund is one of these, established in 2018 as a philanthropic arm of Crimson Education committed to provide students or recent graduates aged 13-21 with essential resources to bring their grass-roots initiatives (which are focused on social and educational benefits for students) to life in the coming years.
To date, students' initiatives that have been approved for funding by CYF, include:

Hackathons in the U.S.

Online Model UNs from Singapore

Global Debating Competitions from New Zealand

Free tutoring sessions by high schoolers for elementary students across California
Crimson has considerable operations in every continent except for Antarctica. In the 2019-2020 application year, it supported students from 35 countries with their applications. CGA has students enrolled from over 20 countries. Each group includes students from six continents.

Crimson's largest markets are Australia, Japan, South Korea, China, New Zealand, Russia, the United States, and the United Kingdom. Crimson has consistently continued pushing around the world, and recently launched in Canada, Turkey, and India. A number of further expansion sites are being considered in 2022.
About the author, Jamie Beaton


Co-Founder and CEO, Crimson Education
BA Harvard University (Double-degree in Applied Mathematics and Economics).
MBA Stanford Graduate School of Business (Education Technology)
Youngest ever Arjay Miller Award recipient (Top 10% of class)
PhD at Oxford University (Public Policy) as a Rhodes Scholar
Recent admit Yale and Harvard Law Schools (Matriculated at Yale)
Jamie Beaton graduated from Harvard University, Magna Cum Laude in 2016 (two years ahead of schedule) with a double-degree in Applied Mathematics-Economics and Applied Math. He was also one of the youngest in the world to be accepted to Stanford's Graduate School of Business at age 20.
In 2019, Jamie graduated from Stanford with an MBA in Computer Science and Education Technology - the youngest ever recipient of the Arjay Miller Award (Top 10% of his class) - having simultaneously begun his PhD as a Rhodes Scholar at Oxford.
As co-Founder and CEO of Crimson Education, Jamie now helms a company dedicated to levelling the playing field in world leading university admissions. The world's most successful college admissions company, Crimson now boasts a global student body of 2,000 students who are mentored and tutored by over 2,4000 tutors who themselves have graduated from the world's best universities including all Ivy Leagues, Stanford, MIT, Oxford and Cambridge.
About Crimson Education
Crimson Education was founded in 2013 with the aim to supercharge students' ability to get accepted into the world's most competitive universities. Now operating in more than 20 countries and employing over 2,400 tutors and mentors, Crimson continues to expand upon its successful university admissions support initiatives to foster younger gifted and talented students through Crimson Rise, and older students through postgraduate candidacy development. They also operate over 8020 trusted Tuition Centres across 4 countries, including EduExperts, NumberWorks'n'Words and Dux College.
About Wiley
Wiley empowers researchers, learners, universities, and corporations to achieve their goals in an ever-changing world.
For over 200 years we have been helping people and organizations develop the skills and knowledge they need to succeed. We develop digital education, learning, assessment, and certification solutions to help universities, businesses, and individuals move between education and employment and achieve their ambitions. By partnering with learned societies, we support researchers to communicate discoveries that make a difference. Our online scientific, technical, medical, and scholarly journals, books, and other digital content build on a 200-year heritage of quality publishing.
To view some of our brands and imprints, click here.