Written by NewsServices.com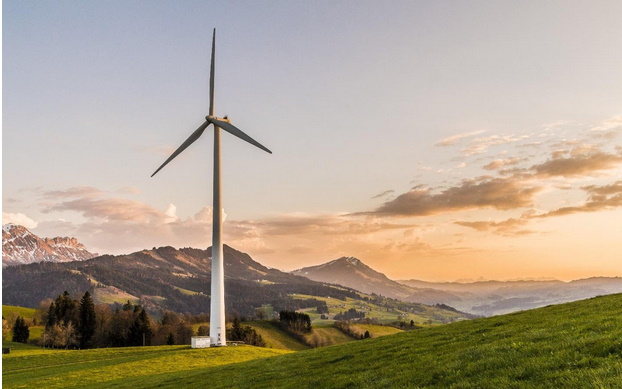 In recent years, countries worldwide, including Australia, have been working relentlessly to reduce their carbon footprint and achieve other important climate goals. This has made green energy the go-to solution in the fight against climate change. 
If you have heard the term green energy but are not sure what it means, keep reading to understand what it is, why it is so important, and how to find the best green energy supplier in your region.


Understanding green energy
Green energy refers to natural gas and electricity from renewable sources like solar, biomass, wind, and hydro instead of traditional fuels such as natural gas and coal. The main benefit of green energy is that it is kind to the environment as it does not release significant quantities of harmful Carbon dioxide when producing energy. That is perhaps the reason it is called green energy. 


The positive impact of choosing green energy
Besides reducing pollution from fossil fuels, green energy offers great lighting solutions for home, security, educational, and commercial use.
Better still, green energy does not take millions of years to replenish like energy from fossil fuels, meaning it is plentiful and will never run out. Other benefits of green energy include:
* It helps reduce pollution from fossil fuels, thus contributing to a cleaner and improved air quality.

* It gives us a wider range of energy sources which sustain the economy.

* Creates lots of sustainable jobs.

* Helps drive demand for greener energy and develop the renewable energy sector.

How does green energy get to homes and business premises in Australia?
Currently, most electricity in Australia is being sourced from generators that burn coal. But, green energy has already started entering Australia's National Electricity Market (NEM), meaning businesses and homes alike can now use this form of energy.
Whether you purchase green energy for business or home use, it doesn't mean your renewable electricity will flow directly from the source to your home or commercial building. Instead, your energy supplier will get the renewable energy from government accredited renewable sources and add the specific amount of green energy you have purchased to the electricity grid. That way, you will continue receiving your electricity supply from the grid, which comprises various generation sources.
Energy consumers in Australia can purchase any percentage of green energy they want, ranging from 10, 20, or 100 percent of their electricity bill. The higher the percentage you buy, the more significant your impact will be in reducing household carbon footprint.

Choosing a green electricity supplier in Australia
Getting green energy in Australia is as simple as calling your energy supplier and asking them to add renewable energy to your existing electricity plan.
However, choosing an electricity provider when looking for an energy supplier for your home or business can become overwhelming with more and more companies joining the market. You have to consider the rates, service areas, product offerings, customer service, customer reviews, and more.
But there is no reason to worry. If you are not sure what supplier to choose, iSelect can help you compare electricity providers in Australia so you can find one with the best plans in the market and start saving. Their services cut through South Australia, ACT, South East Queensland, New South Wales, and Victoria, 

Get green energy
If you are an existing EnergyAustralia customer, there is no reason not to add green energy to your electricity plan. Whether you buy as low as10 or as high as 100 percent, your effort will go a long way in offsetting a significant amount of your home or apartment's electricity greenhouse gas emissions.