Written by Veronica Moussa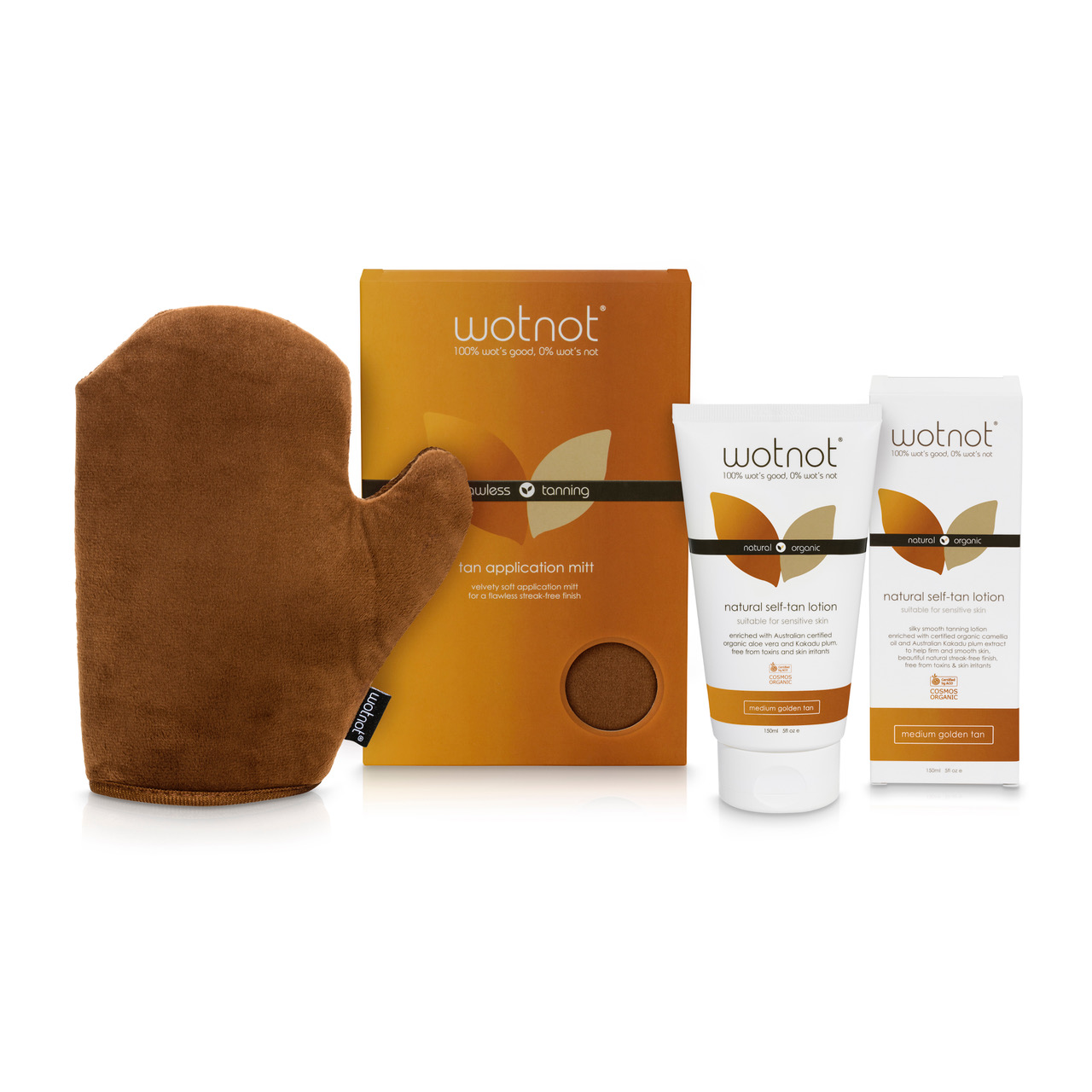 Not as sunny as summer, or as chilly as winter - Autumn is the season of happy mediums, and to keep your in-between season glow, self tanning options are the way to go. With an endless stream of self tanning options, it can be tricky to pick the right tan for your skin - and there's nothing worse than a fake tan that looks… well, fake! From foams, to sprays and creams, a game changing trend has hit the market, so it's time we pay closer attention to all the best (and latest) natural and organic tanning options now available.
In response to international demand for natural or organic products containing local ingredients, product exports nearly doubled in value between 2012 and 2016*, within the Australian beauty and skincare industry. To introduce retailers and consumers across the nation to the idea of a natural tan, this years Naturally Good Expo will feature a number brands that have used this trend to remain relevant and viable in todays business of beauty.
Among them will be Wotnot, who offer their COSMOS Certified Organic Self-tanning Lotion to absolutely anyone after a natural, streak-free, golden tan. To celebrate the true beauty of nature, their natural self-tanning lotion is a velvety soft blend of organic ingredients that moisturise and nourish the skin. Australian certified organic Kakadu plum and camellia oil provide antioxidants and nutrients to help slow the ageing process, while certified organic aloe vera softens, moisturises and soothes.
Another incredible exhibitor, Ecotan, will offer a vast range of natural and organic products, including their award-winning Cacao Tanning Mousse - the ultimate certified organic product for a luxurious deep bronze tan. Vegan, cruelty free and lightweight, the Cacao Tanning Mousse is made with only organic and natural ingredients - leaving you with a subtle chocolate scent and a healthy glowing tan to last throughout all your Autumn adventures.
Among other exciting categories, the Naturally Good Expo show floor will boast all things beauty – including the latest innovations for makeup, skincare and of course, tanning! To sample these for yourself, and potentially expand your current product offerings, register today for the Naturally Good Expo.
*IBISWorld reports.
When: Business Summit 27 April 2018
Naturally Good Expo 29 – 30 April 2018
Where: ICC Sydney Exhibition Centre, Darling Harbour
Registration: https://register.naturallygood.com.au/NGE18S/index.php/