Enchanted Interiors: The Best New Looks For Your Space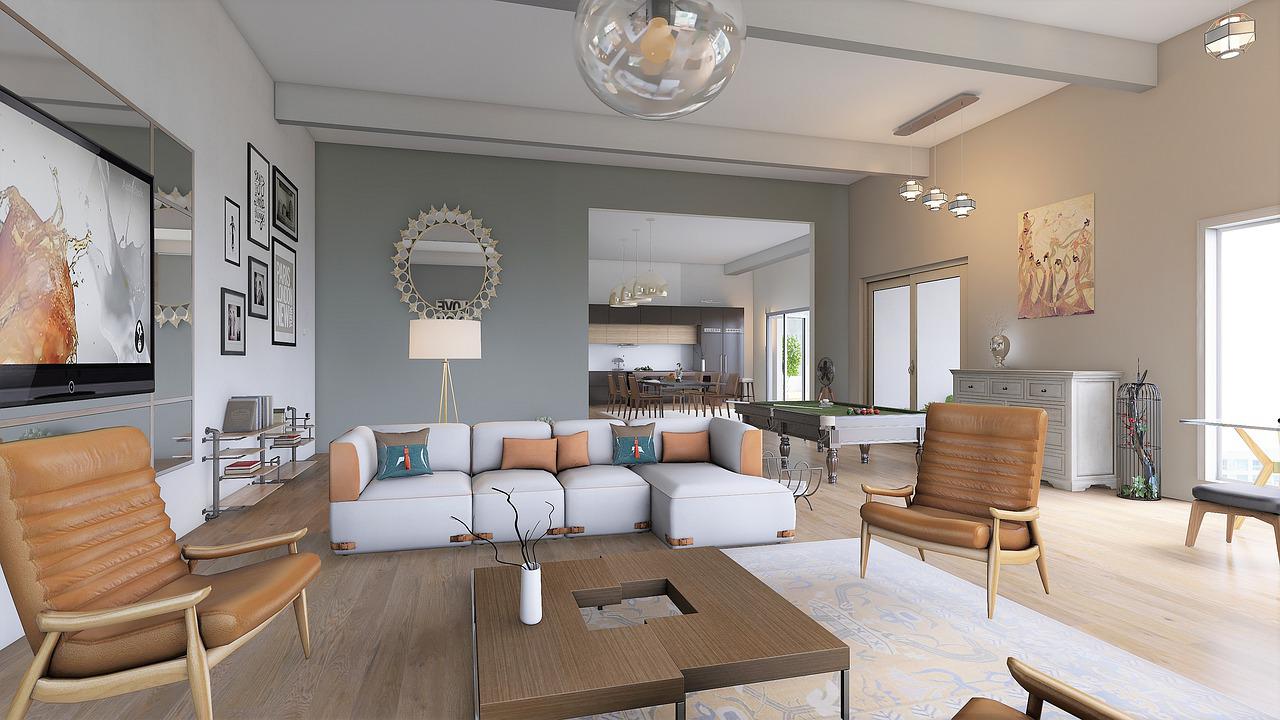 Adding a new touch for your space can be confusing and time-consuming, especially if you don't know what to opt for. There are so many ideas around so choosing something definitive might be very stressful for some. For that reason, here are some tips for the best new looks for your space:



Consider adding one or a few colorful details


The easiest way to make your home come to life is to add some colors. Opting for a brightly-colored sofa or a colorful wallpaper can drastically change the atmosphere of your home. But, before you start experimenting with colors, you should learn a bit about color mixing, because not all colors go well together. Additionally, having some interesting patterns can add a lot of personality and charm to your space. In case you prefer simple colors and clear patterns, then it's best to use colors sparsely in order to preserve your signature style and preferences. Still, getting out of your comfort zone and mixing patterns and wildly contrasting colors can be a wonderful way to transform your place and make it look chic and sophisticated.



Pay attention to the fabrics you use


Not all fabrics were made equal, so if you want a cozy atmosphere, then you should opt for soft, fuzzy and plush fabrics that will invite anyone who comes over to sit and relax without wanting to leave. Similarly, curling up in a throw blanket with a cup of tea can be a wonderful way to get some rest after a hectic day at work. Introducing a colorful and dazzling rug will add a layer of softness to your space. If you want to experiment a bit, then you can opt for one that is made with natural fibers such as Miss Amara offers. Whether you prefer minimalist interior design or full Bohemian extravagance, opting for soft, layered fabrics will surely make your space cozy and inviting.



Rethink the way you approach furniture shopping


Now and then it comes a moment that requires us to go to a furniture store to look for new pieces. Buying new sofas, shelves or kitchen cabinets is a serious endeavor, since all these items are supposed to be durable and well-made, so it's important to do your research before making a purchase. Some materials and designs are more suitable for larger spaces, while others are appropriate for tiny apartments and even college dorms. However, aside from size, you should also pay attention to design and material, so in case you have no idea what to go for, then minimalist plywood furniture is always a great choice. Additionally, whenever you decide to buy a new piece of furniture, it's advisable to consult someone knowledgeable so you can be sure that you're making the right pick.


Don't be afraid to add some personal touches


Your home should always reflect your personality, and even if you prefer the neat and uniformed look, you can still incorporate certain details that will showcase your nature. There are multiple decor items that you can use to make that happen: movie posters, personal photos, candles, books are all great choices as long as you keep the balance and not go too far. Furthermore, you can also frame your favorite album covers and then hang them. Playing with different objects is the best way to redefine what wall art is supposed to look like, so feel free to experiment because that's one of the ultimate methods to create an original and attractive home.


Bring Plants Indoors


Indoor plants exist for a reason. Dedicate one corner of your living room to growing colourful lush plants. Plant them in pots of neutral colours that will complement the room design and arrange them in different heights. Tall green plants look good in big floor pots, while smaller plants with colourful flowers catch the eye if they are on a simple wooden or metal stool. Also, you can place a mirror behind or opposite your green corner which will make the whole room look airy and big.



Bottom line


You don't need to fully redecorate your space in order to give it a well-deserved makeover. Sometimes adding only a few touches can make all the difference, so before you decide to change your space from the scratch, try adding a few throw pillows or incorporating a few boldly-colored details first, because chances are, you be pleasantly surprised with the final result.