The bedroom - your key to a happy life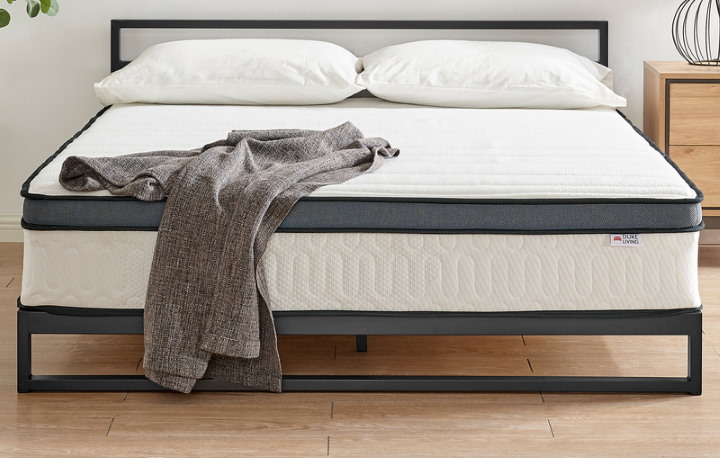 Let's face it. Gone are the days when you could just chew down on some old pizza and fall asleep on the couch. An adult needs about 6 days to make up the damage caused by a bad night's sleep. And if this is a repeated occurrence, you should expect long time consequences, affecting your work flow, physical health and overall well being.
The key to a stressless, productive day begins the night before, in the bedroom. Here are a few things that might need improving in the bedroom - at least as far as furniture goes.


1 - Finding the bed that is just right
We spend a third of our life asleep, so it's only normal we should invest a little more time when buying a bed. The wrong can cause sore muscles, a bad back and a bad case of the grouchies.
Simply seeing the bed is not enough. Visit your local bed store and make sure to try out all the beds that catch your eye. Just looking at them is not enough, you should lie in them and see how it responds to your weight and build.
Think ahead! Make sure your bed has enough space to accommodate your (potential) partner as well. Consider how the size will affect your bedroom. Remember that many beds now come with plenty of storage space, so it might also come as a solution to a cramped apartment.


2 - Invest in a weighted blanket
Occupational therapists have been making a case for the health benefits of weighted blankets for over 60 years. But it is during the last decade that their popularity skyrocketed, which led to even more added improvements.
The secret behind their success is an effect called Deep Touch Pressure (or DTP). This basically distributes the right amount of pressure evenly all over your body, creating a warm "hugging" sensation. This in term triggers the release of serotonin (the happiness hormone) in the brain.
Weighted blankets today have begun using micro glass beads as fillers. These little niblets allow for a more equal weight distribution and pose a significant advantage when washing.


Research shows a medium-firm mattress provides the best support if you suffer from lower back pain.
But what about the material? This depends on your own preferences. The traditional innerspring mattress is one of the most affordable and durable options, but professionals and buyers consider there are other alternatives.
Latex mattresses are known for their cooling and comfort. Latex also provides good bounce responsiveness.
Memory foam has gained a lot of traction lately, as it is said to provide superior comfort and support for the entire body. Also, it's motion isolation capabilities mean that it's better suited for sleeping partners - all that tossing and turning will not affect the other.
Before you make a decision, take a moment to think about what is your favorite sleeping position. Because that will determine the ideal firmness of your new bed.


The walls are also not to be neglected. Different colors impact your mood. No wonder they're called "warm" and "cold" colors.
You probably read this before, but BLUE has long been determined to be the best color for sleep. It is not the only one. YELLOW has also proven to instal a happy, calming sensation. GREEN can also feel natural and peaceful. RED has always been attributed to express passion, but a warm burgundy can be just the right tint to make you feel royal.
The trick is in the shade you pick. Toned down or muted shades promote better sleep than other, more vibrant primary ones. If you want to take the load off your chest, do not hesitate to contact a professional interior designer. You might be amazed.


5 - Last but not least, the curtains
These are probably the first thing you'll see when opening your eyes. If you want to go with the sure thing, you can opt for black out curtains. Nothing is more comfortable than a cool, dark bedroom, as they will block both sunlight and heat.
But if you want to get creative, and are not particularly a fan of sleeping in a Victorian mansion, there are other options. All white, floor to ceiling drapes, for example will make the room feel more spacious. Or you can take the weekend off and wove your own macrame curtain. It will go great with a more exotic choice of furniture and the satisfaction of seeing your work every morning is bound to brighten the rest of your day.
Sleep is a key factor in enjoying optimal health and well-being. This is why we recommend that you make sleep a top priority. You do not need to search for the most expensive solutions for a good night sleep. But a little investment will have long term benefits for you and your loved ones.