Your virtual guards: Protecting Your Home against Intruders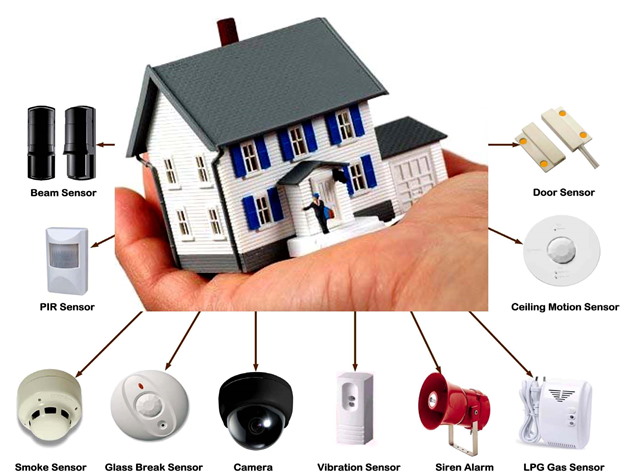 When you think about intruders and how to keep them away, the first ideas found on the web are conventional, like owning a big dog or asking your neighbours to keep an eye on your property when you are away. But there are too many cases when burglars or unwelcome guests can trespass your premises unnoticed and help themselves to things and resources that were not meant for them. We do not even mention the threat for your beloved ones who may be at home when someone decides to break into your yard or house.

Luckily, that very web that offers to get a fluffy guard can become a tool for building systems of smart house security. That is, you will monitor your backyard and house on your smartphone from any location and will know immediately that someone tries to break through the door or windows. Alerting the police will be a matter of seconds, then. We hope that the systems we will list will be the instrument for keeping intruders away, and you'll never put them to actual emergency use. But it is always great to be prepared, so read on.

Watch over your premises: CCTV
It is the simplest and yet the very efficient way to fend off any hesitant trespasser and to alert the police or security service if someone is on the property. Cameras are perfectly visible to anyone and work as a deterrent. Plus, they will record and stream any activity in your house or yard right to your phone or tablet. CCTV system is among the most popular security systems in Albury Wodonga, so consider it in the first place.

Motion detectors and alarms
Alarms alone are considered to be a bit outdated approach because someone has to hear it and call the police. Yet if the alarm and motion detectors are integrated into the ecosystem of a smart home and you can hear and see what is going on in your house, they are a solid solution. Complete the alarm and the detector with a set of good cameras and your DIY security pack can rival some professional ones.

Smart door locks
Smart locks are great from two viewpoints: they let you know if someone unwarranted tries to enter the house and they can be programmed to open automatically at certain times when kids or guests arrive at your doorstep. Expensive locks host a whole bunch of functions, but even the simplest kind will enhance your home protection and make a potential burglar think twice.

Smart doorbells
These devices let you see who is knocking at your door and communicate with these visitors. The best part is that such doorbells can send the image and sound to your tablet, so you'll be able to chat with visitors even if you are not at home. 

As you see, today, there are many ways to protect your cozy nest from any harm. You can pick one solution or combine them into a complex network. Add a bit more personal caution (like, do not post on the socials when and where you go for a vacation), and be sure that your family and property are reasonably safe.