8 Things To Consider When Choosing Commercial Cleaning in Brisbane
Written by

NewsServices.com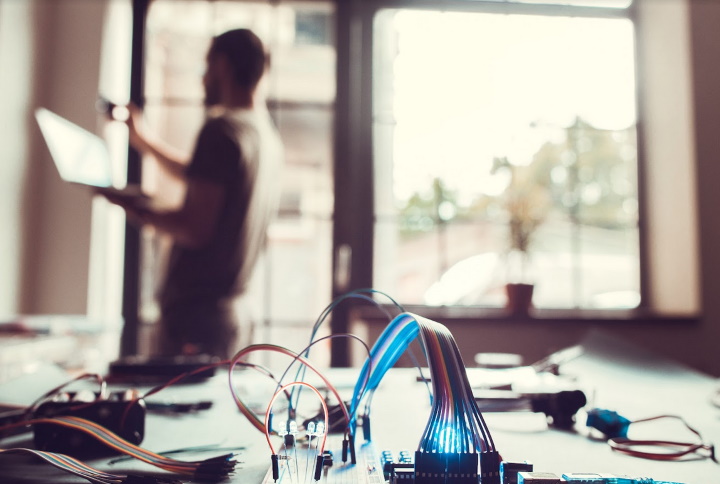 So you have realized the benefits of a commercial cleaning service for your company and now you want to hire one for your hire services. Or you are unhappy with the current one you have and you want to replace it with a high-quality company with proficient cleaners. What's next? Well, as with most things in life, not all companies of commercial cleaning in Brisbane are made equal. Some are what they say they are, while others are far from what they claim. So how do you choose a commercial cleaning service that is right for you? Here are some things to consider. 
Location
When choosing a commercial cleaning company, you want to make sure they have already worked in your area, or at least in your city. Local companies understand the specific cleaning and sanitary guidelines of each city. Plus, they are easy to contact should you need emergency services. 
Reputation
Check their track record. You cannot go wrong with commercial cleaning companies that have been in the industry for years, because as with any industry, you wouldn't last long if you constantly leave clients disappointed with your service. Read customer reviews online and ask for referrals from other business and commercial establishments in your area. 
Cleaning training
To say that the pandemic really shook up the cleaning industry is an understatement. Obviously, you want to hire a company that has adapted to the cleaning and sanitation protocols of the new normal. The best way to do this is to check how they train their employees; visit their website and get as much information as possible on how they have adapted to these new post-pandemic guidelines. 
Bonded and insured
Your workplace is most likely filled with important and valuable items. So you want to protect your properties from damages as much as possible, right? The best way to take your worry out of the equation is to choose a cleaning service that comes with insurance. Make sure the cleaning company your choose carries security bonds and general liability insurance. 
Confidential and secure
Much like your valuables, you most likely keep confidential documents, sensitive information, and personal data within your facility. To protect that, choose a cleaning service with a high level of transparency in their service. Make sure they have conducted a thorough screening of their cleaners before letting them inside your office. 
Legal contract
Make sure you opt for companies that provide contracts for their services and outline all the details, including the price. A contract lets you review everything that has been agreed upon, which eliminates any surprises during and after the cleaning services. A company that provides a legal contract for its service is a credible one. 
Quality and safety of their cleaning solutions
The quality and safety of their cleaning solutions and supplies are almost as important as their expertise and method. Cleaning companies have access to industrial-grade cleaning solutions. Many of these chemicals are indeed truly effective in disinfecting various surfaces and killing a wide range of pathogens. However, in many cases, these chemicals can be too harsh for some people, especially with allergies.
Strong cleaning chemicals often result in itchy eyes, skin, and even respiratory problems. You want to avoid that risk as much as possible. Thus, choose a company that uses high-quality but natural, safe, and sustainable cleaning solutions. Some cleaning companies in Brisbane offer green cleaning to ensure environmentally-friendly cleaning. 
Price
The saying "you get what you pay for" applies to almost anything in life, including cleaning services. You may think you get the best deals from affordable companies, but in most cases, there is a reason why their price is cheap – probably because of their cheap services.
Make sure you get several quotes from different cleaning companies in Brisbane. Compare and contrast the details of their services. Ask what sets their price, from the equipment they use, safety gears and tools, cleaning solutions, etc. 
Final Thoughts
When choosing the right commercial cleaning services in Brisbane, consider what you really need and how they fit your business' operating schedule. Some companies can work after regular working hours to avoid disrupting the operations of your business.

Whether you need regular office cleaning services or specialized commercial cleaning solutions in Brisbane, Commercial Clean Group is your trusted partner for a sparkling clean workspace.

Also, do you need specialized services such as tall glass windows, huge carpets, regular thorough disinfection of certain areas, etc? Make sure you raise all your concerns to your potential cleaner before you agree and sign anything.