Could Rose Byrne Become One of the Best Australian Actresses of All Time?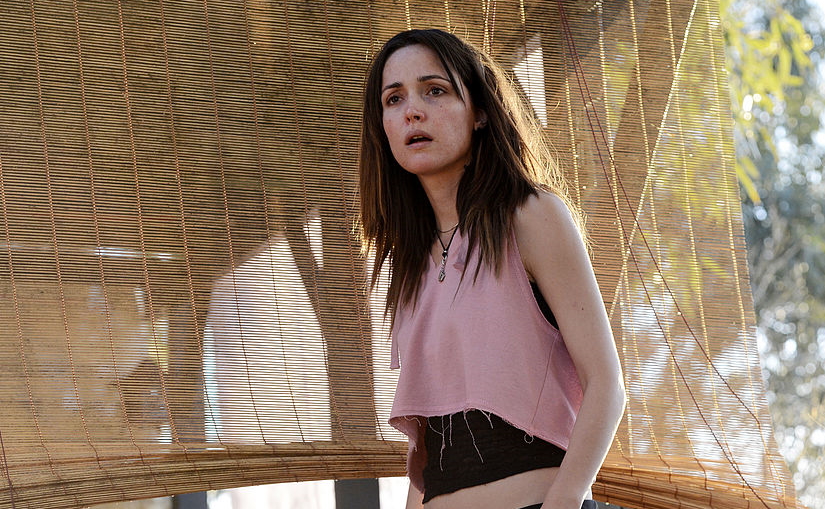 When it comes to the greatest actresses to have emerged from Australia, there is some seriously stiff competition. One of the first names that springs to mind is Boy Erased star Nicole Kidman, who won the Academy Award for Best Actress in 2003 for her role in Stephen Daldry's The Hours. Then there's Aussie dream girl Margot Robbie, who has already received two Oscar nominations after breaking out in Martin Scorsese's The Wolf of Wall Street in 2013. Unlike the previous two, Rose Byrne doesn't have any prestigious film awards in her cabinet, but the versatile 40-year-old actress has many years ahead of her to become one of the greatest Australian actresses.
Long and Successful Career
Byrne has been at the forefront of the entertainment industry for many years, ever since her debut role in 1994's Dallas Doll. She became a prominent figure in Hollywood after picking up significant parts in Troy in 2005 and 28 Weeks Later in 2007. These pictures, along with the likes of Danny Boyle's Sunshine and Alex Proyas's Knowing, showed that Byrne had a knack for serious roles as a strong female figure.
It's hard to pinpoint Byrne's finest work to date, as she has usually stolen the screen in whatever she has appeared in. The Balmain-born star created a splash in Marie Antoinette in 2006, and made the most of her limited appearances in the movie. Indeed, when Byrne was in the scene, she often took the attention away from the more experienced Kirsten Dunst.
Along with film, Byrne has relished in a number of television performances. Her most notable work on the small screen was in Damages from 2007 to 2012. She played the ruthless attorney Ellen Parsons in all 59 episodes of the popular legal thriller, and picked up two Golden Globes for Best Supporting Actress – Series, Miniseries, or Television Film in 2008 and 2010. In addition to that, Byrne was nominated twice for a Primetime Emmy Award for Outstanding Supporting Actress in a Drama Series.
Along with building up an impressive catalogue of film and television appearances, Byrne has established herself as an activist for worthy causes. She has frequently campaigned to stamp out sexism in the film industry and, in doing so, has become a great role model for aspiring young actresses.
Bridesmaids Showed her Versatility
One of the most iconic films that Byrne has starred in is Bridesmaids, which is the top-grossing Judd Apatow production, with a gross of $288 million worldwide. The picture was lauded for its star-studded all-female cast, and nine years on from its release still remains at the forefront of popular culture. Indeed, there have been other offshoots in the entertainment industry which were based on the film, including a Bridesmaids online slot game from Microgaming. This continues to be one of the most popular titles in the iGaming scene, used on the landing page of online casinos to attract audiences. Bridesmaids also featured in the Universal Games episodic game app, which included Saved by the Bell and Law & Order as well. Meanwhile, there has also been talk of a sequel to the 2011 film, but this has yet to come to fruition.


It was in her role as Helen Harris III in Bridesmaids that Byrne showed her comedic ability after previously having acted in mainly serious roles. Some critics thought that the Australian actress was one of the main highlights of the film, with critic Roger Ebert one of the people to pile on the praise. The performance led to other comedy roles including Bad Neighbours in 2014 and Spy in 2015.
As well as acting in comedies, Byrne decided to turn her attention to another genre. This, again, highlighted just how adaptable she was in her trade. When she took the part of Renai Lambert in James Wan's Insidious, Byrne displayed her capability of realistic horror acting, and was a big contributing factor to the creepy movie becoming one of the most profitable films of 2011. Byrne then went on to star in Insidious: Chapter 2 in 2013, and Insidious: The Last Key in 2018. Showing that she is able to take on widely diverse characters has made Byrne even more appealing to filmmakers, and it will help her land parts in future blockbusters.
The main thing in Byrne's favour is the fact that she is still young and has a bright future ahead of her. Now that she has made a name for herself as one of the most skilled actresses in Hollywood, she won't find it hard to pick up work. If she continues to diversify, it is only a matter of time before she wins a major accolade. Then, she will be considered one of the greatest Australian actresses of all time.