Written by Laura Hamilton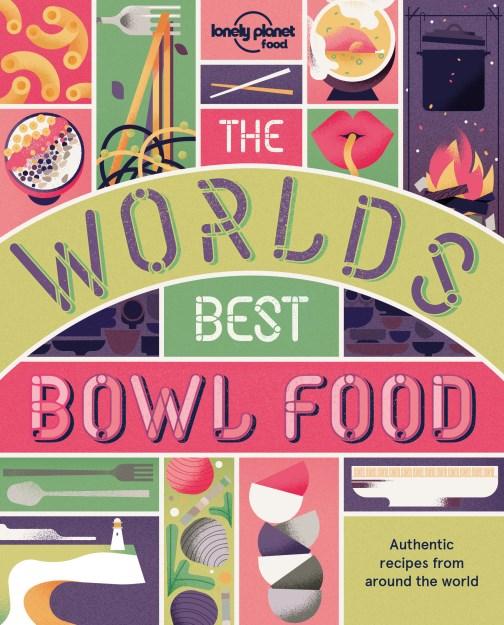 Discover 100 one-pot recipes from cultures around the globe with Lonely Planet Food's The World's Best Bowl Food, published this March.
The new book is divided into six chapters:
Breakfast Bowls
Soups
Salads & Healthy Bowls
Rice, Pasta & Noodles
Stews, Braises & Hearty Bowls
Desserts
46 destinations are represented in the book, with recipes that will set you up for the day, warm the core or humbly feed friends and family. Explore the culture and cooking methods behind the planet's most comforting meals with recipes for dishes such as Beouf bourguignon (France), Bibimbap (Korea), Red bean tagine (Morocco), Waldorf salad (USA) and Eton mess (England). All recipes in the book are rated easy, medium or hard to re-create and include tasting notes and information about the origins of the dish.
It's no coincidence that some of the world's very best edible offerings come in a bowl. There's just something hearty, wholesome and inviting about spheres of steaming soup, colourful poké, and aromatic pho that plating up can't match, so get ready and dig in!
This is the fifth release in Lonely Planet Food's The World's Best… series of food & drink books, following The World's Best Street Food (2012), The World's Best Spicy Food (2014),The World's Best Drinks (2016) and The World's Best Superfoods (2017).
ABOUT THE BOOK
Lonely Planet Food: The World's Best Bowl Food
Published March 2018
224pp, full colour, H180mm x W145mm, paperback
RRP: AUD $24.99 / NZD $26.99
https://www.lonelyplanet.com/video/food-and-drink/v/cha/7
ABOUT LONELY PLANET
Travel media company Lonely Planet is the world's leading guidebook publisher, inspiring and informing travellers since 1973. Over the past four decades, Lonely Planet has cultivated a dedicated traveller community and printed more than 145 million books in 14 different languages to almost every destination on the planet. The brand offers compelling travel content across various channels, including an award-winning website, guide- and lifestyle books, magazines, mobile apps, video and more. Visit us at lonelyplanet.com, and join us on Facebook (facebook.com/lonelyplanet), Twitter (@lonelyplanet and #lp) and Instagram (instagram.com/lonelyplanet).