Discovering The Best Of Keto With A LIFE PLUS Meal Plans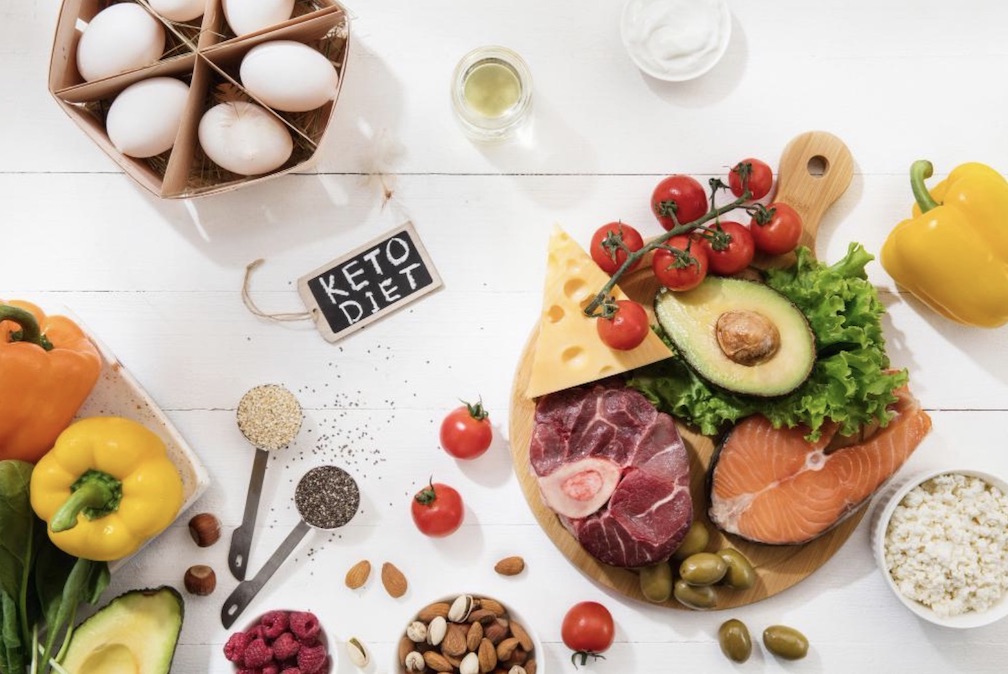 If you're into fitness and want to get in great shape, you'll know that working out is only half the battle. Nutrition plays a crucial role in building muscle and losing weight. But figuring out what to eat can be challenging if you don't have a background in nutrition. That's where A LIFE PLUS (A+) comes in.
Their hand-cooked meals are fresh, healthy, and delicious, taking the guesswork out of healthy eating. Plus, their macro content is clearly labeled on the front so you can make an informed decision.
As a long-time customer, I can confidently say that their meals are some of the best in the business. I've been eating their meals for two years and have found them affordable, convenient, and tasty.
Whether you're a gym junkie or just looking to eat healthier, this website is definitely worth a try. I regularly eat their meals and am well-versed in providing an honest review. 
Your wallet-friendly meal solution
Are you wondering if A LIFE PLUS meals are expensive? Well, let me tell you, they are actually a great way to eat without breaking the bank! When comparing the cost of their meal plans to a succulent Chinese meal or a home-cooked meal, comes 2, 3, and 7-day keto diet meal plans that are incredibly convenient and reasonably priced. 
For instance, their 3-day meal plan includes six meals in total if you opt for lunch and dinner and nine meals in total if you choose breakfast, lunch, and dinner. And the best part? It only costs $78.00! 

Similarly, their 5-day meal plan offers ten meals in total for lunch and dinner and 15 meals in total for breakfast, lunch, and dinner. You can get this plan for $130.00. 

Finally, their 7-day meal plan gives you 14 meals in total for lunch and dinner and 21 meals in total for breakfast, lunch, and dinner, which costs $182.00. 
Delicious and Nutritious Meals - A LIFE PLUS Review
Their ketogenic meal plans menu offers a variety of options such as chicken, beef, and fish, cooked in various styles and paired with vegetables, creating delicious and well-balanced meals. In addition, the meals are made from high-quality ingredients without preservatives or additives, ensuring a healthy and wholesome experience. Although I find the meals satisfying and delicious, it does not feel like I am on a diet at all. Overall, A LIFE PLUS meals are designed to cater to your taste buds while ensuring a healthy, nutritious meal experience.
Easy Ordering Process: Navigate with Ease
Their website is well-organised, and the ordering process is straightforward. Upon clicking the ketogenic menu, you are immediately taken to the ketogenic meal plans menu page, which is organised into categories such as breakfast, lunch, and dinner. This makes it simple to find the meal plan you are looking for and view the available options.
Once you have selected the meal plan that suits your needs, you can add it to your cart and proceed to checkout. At this point, you will be asked to provide your personal information, such as your name, address, and contact details. You will also be prompted to select your preferred delivery date and any other relevant information that may be required.
Throughout the ordering process, A LIFE PLUS provides clear and concise instructions, making it easy to complete your purchase. The website also offers various payment options, such as credit card, PayPal, Mastercard, Shopify secure, American Express, and many more, providing customers flexibility.
Conclusion
Now that you know about A LIFE PLUS meal plans, you can easily unlock the
keto diet's
benefits. By incorporating their delicious and nutritious meals into your routine, you'll find yourself on the path to a healthier and happier lifestyle. They have you covered for all your keto needs. So, if you're looking for a reliable meal provider that takes the hard work out of healthy eating, look no further than A LIFE PLUS.