6 Tips For Setting Up a Beautifully Functional Home Nursery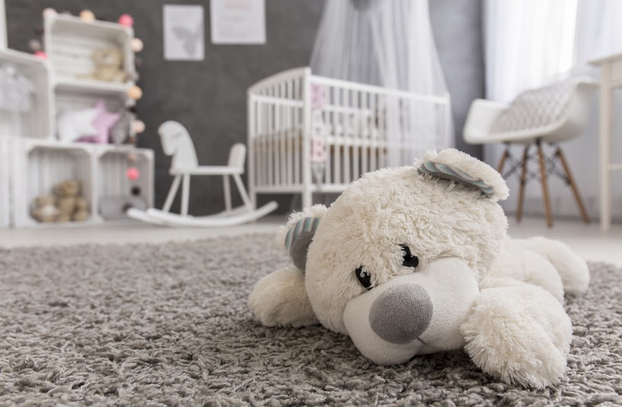 Are you blessed enough to have a new bundle of joy arriving in your household soon? If so, congratulations. Your life is about to change - for the better. There is nothing more rewarding than parenting, and nothing more challenging either. It pays to be as prepared as you can be for each stage of your child's life. And setting up a gorgeous home nursery is one of the first things you can do to prepare. So, let's dive into six practical tips for getting babies' first room picture-perfect. 
Shop Online
During the last few months of pregnancy, you are tired, flustered, bothered and hot. The last thing you want to do is drive around to baby shops, carry stuff to the car and unload it at home. You should aim to do all your final baby shopping for the nursery online at Baby Train. This way, you can sit back, relax, put your aching feet up and have a soothing cup of tea while the postie drops off all the things needed to set up your nursery. And don't forget to enlist the help of your family and friends as well! They will want to help so put them to good use. 
A Fresh Coat of Paint
Usually, nurseries are the spare bedroom or the study of the house, and these rooms tend to get neglected over time. Your nursery needs a beautiful coat of paint to get it baby-ready. Now, colour can have a significant impact on human beings, even babies, so pick your palette carefully. Avoid deep and dark blues as these can be energising and invigorating, and you want your child's nursery to be a place of rest and respite. Soft colours are better, as are muted greens and earthy neutrals. 
A Video Monitor
You're going to want a video baby monitor so you can keep an eye on bubs as they rest and have naps. This is particularly important for your child's safety. You need to be able to keep a watchful eye on them. A video monitor allows you to both see and hear the baby while they're in their nursery. You can then pop in to adjust their sleeping position as needed. You can even get video monitor kits with multiple cameras, in case you're planning for multiple kids as the years go by. 
Decorate the Roof
Babies spend a great deal of time on their backs until they gain the ability to crawl and then walk. So, why not decorate your ceiling? You have a range of options here. You could commission a painting, or put up mobile of planets and stars, or even use stickers. Get creative.
Have a Nursing Chair Ready
Make sure to invest in a comfortable chair that's easy to get in and out of. Whether you're breastfeeding or bottle-feeding, you're going to spend a good deal of time making sure baby's belly is full, so make sure your chair is pleasant to spend time in.
Make Smart Use of Storage
Your baby will grow quickly, and before long won't fit their newborn clothes. Have a smart storage system so you can efficiently swap out their wardrobe. Consider vacuum storage bags to allow you to store clothes effectively and for different seasons. 
Summing Up
Make sure to shop online to avoid rushing around during late pregnancy, and ensure your nursery has a fresh coat of paint with appropriate colours. Invest in a video monitor system for peace of mind, and ensure that the ceiling is decorated as a focal point for your baby. Finally, a comfortable nursing chair is worth its weight in gold, and get creative with your storage solutions.