Tips to Move Interstate on a Budget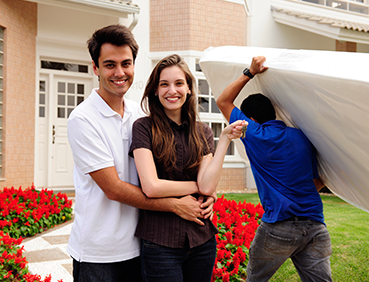 Worried that your interstate move will burn a massive hole in your savings?
Fret not! While you may have to shell out some dollars for an interstate move, there are many numbers of ways to relocate on a tight budget.
If you already have a budget limitation in your mind, it's great.
If not, have a clear relocation budget, something you can afford comfortably.
As you go through the tips given below, keep on calculating how much you need to spend for each and how much you can avoid spending.
This way, at the end of the blog, you will have an idea of the essentials that you cannot compromise on spending and a few other areas where you can save.
Let's jump in and see some useful tips for interstate relocation on a budget.


5 Tips to Relocate Interstate on a Tight Budget


We have included the major expenditure for your interstate relocation. Prioritise your budget according to your capability and decide on which ones you need to spend.


Plan Your Move Well Ahead
Often, the one big mistake that people make is not planning. In the end, when you don't have enough time to do all the stuff, you end up spending more than it actually is.
Planning your house move, especially interstate, at least a month or two before will give you ample time to decide and calculate your budget.
Before making any decision, you need time to think and process if that expenditure is something that you can afford.
You can actually minimise your spending if you can spend some time to analyse
the best way to move your stuff,

the cost-effective way to pack your things,

the purchase of an affordable new place in a good community, and

the best service providers for utilities.
When you want to move on a tight budget, the more time you have to research and make decisions, the more money you can save.


Collect Free Packing Material
When you are running on a low budget, you cannot afford to hire packers. So, you need to pack all your stuff securely. Else, it can lead to bigger losses.
For packing your stuff, you need loads and loads of packing materials that include cardboard boxes, wooden crates, bubble wraps, wrapping papers, plastic covers and other such cushioning material.
You can start collecting your packing stuff as soon as possible.
Reach out to our local supermarkets and restaurants and ask them to give you the empty boxes that they discard.
Sometimes, the hardware stores also have some good quality boxes that can be used to relocate the heavy stuff.


Keep Your New Property Ready to Move
Before you choose your relocation date, ensure that the new house will be ready to move when you arrive. Always have an extra time of at least a week to make up for the delays, if any.
Sometimes, even when you are planning everything to perfection with as minimal cost as possible, a few delays could totally wreak havoc with your budget and shoot it up. So make sure to keep your new home ready to move in with all the installations and painting work completed.


Hire the Best Budget Interstate Removal Company
This is one of the biggest decisions you have to make. The removal company you hire can be your biggest asset or your biggest burden. Oftentimes, many new removal companies charge a hefty amount and fail to deliver because of their lack of experience. So make sure to find the best one possible within your budget.
If you want to minimise your relocation cost as much as possible, you can make use of backloading services. They will move your stuff along with other people's stuff on the same route. This way, you will only pay a fraction of the total relocation cost and still get the best movers to work with you.
When you are deciding your budget to hire interstate removalists, make sure to factor in the cost of relocation insurance and for the vehicle moving too.


Strategise the Expenditure of Buying New Things
Yes, relocation is an added cost. But you can try to balance it out or keep it minimal by avoiding unnecessary charges.
When you are backloading, you pay only for the space your things occupy. Therefore, if you have some old stuff that's very cheap but occupying lots of space, calculate how much it will cost you to relocate this item.
Compare this cost with the actual price of buying a new thing and see which one is cheaper.
Similarly, if there are things that you are planning to throw out in a few months, do so immediately. A bunch of such stuff would save you considerable money.
You would be surprised at how cheap it would be to buy some things instead of relocating them!
Spend time to understand and analyse how the backloading works and how much you can save by leaving out some unwanted stuff away.
Every single one of these tips could help you to cut down your relocation budget.

Work out your budget constraints and plan to minimise your moving cost as much as possible for your interstate relocation.