Add comfort to your home with these cozy things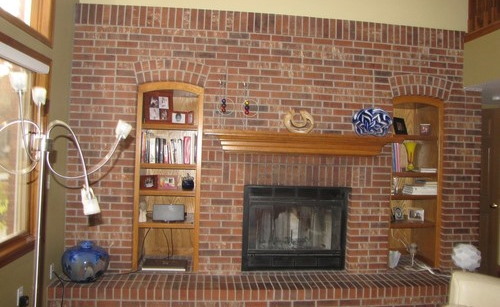 Imagine stepping into a home that offers comfort and the best visual appeal. Doesn't that feel stress-free and uplifting? What if we say that you could do the same for your own house? Obviously, a cozy and comfy home will energize you.
So are you ready to give a captivating look to your house?
Let us delve into the tips to do it!
Add scintillating bedroom pendant lights – Your bedroom is the first thing you go to after a tiring day of work. So, the lighting design of your bedroom must be a comfortable one. It should make you feel energetic every morning. The bedroom pendant lights can do wonders for your room. They can make your room cozier than ever before. They are also called suspenders.
And if you are a bibliophile, then it is the icing on the cake. You can augment the reading corner of your bedroom through these lights. And have an amazing reading time before you go for your good night's sleep. Isn't it great?
Make it appealing with an electric fireplace – Fireplace is the center of attraction of your home. And a large electric fireplace is the convenient choice. How does it feel to enjoy a weekend around the fireplace and watch television together? Seems cool, right (oh! I mean hot)? It adds a positive element to the eyes and the home as well. So how to choose the right fireplace for your house?
Location – This is an important factor to consider. Where do you want to place it? In the bedroom or kitchen? Once you figure out this, look at the space available for it. After this, it will be easier for you to consider other factors.
Aesthetic appearance – Check various available designs. Select the best one that matches your décor.
After buying it, you can freshen it up also. How to do that? Let us know!
Nothing can beat flowers – Do you think that flowers can obstruct the view of a fireplace? Let me correct you here! A large vase of flowers adds grace to it.
Pick up the brush because it is time to paint – To give a more aesthetic look to your fireplace, you can paint an accent wall with a beautiful pattern. Want more? Try hanging some beautiful frames of pictures on the wall above it.
Curate a basket wall – Wait a minute? Are you hearing this the first time? Well, it is a group of baskets that are hung on the wall. To make it a focal point, hang the large mirror in the middle of the basket wall. A colorful collection of baskets gives a lively look to your wall.
Final words
Recreating your house with these cozy things will surely bring you at ease. Do you know what the famous American interior designer Nate Berkus says? He says that your home is the place that depicts the story of who you are, so make it attractive with the things that you love. Now it is the perfect time to create it as you see it in your imagination!