How to Have a Stress-Free Home Renovation
Written by

NewsServices.com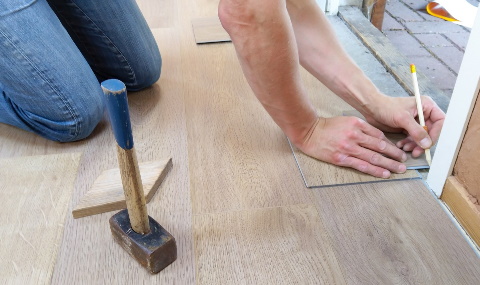 Planning a home renovation can be a stressful task, but it can be exciting too. Putting things together can be exhausting and tricky, but there's no other way around. Everything can be messy, but you will feel motivated if you try to imagine how beautiful the final result would be.
Here are some simple tips that you can follow to have a stress-free home renovation experience.
Know what you want
Knowing what you like means deciding the final look you want to see after your home renovation. You have to identify what style you're going for, the colour of your walls, the materials, etc. You can visit websites to get some ideas, like Pinterest. There are also plenty of home decorating magazines that you can check. Identifying the style you want for your home will help you keep on track throughout the whole process.
Do your research
The next step to having a stress-free home renovation is to research a lot. Having a good contractor is essential, but make sure that you don't rely on them at all times. You have to know all your options when it comes to buying the materials needed for your home. For instance, your contractor may know a great designer kitchen, but it would be best if you can find someone who offers cheaper designing services without compromising quality. Make sure that you always look for the best options around. It's your home, after all, so you have every right to choose who will work on it and what materials you want to use.

Identify your budget
Your budget is the most crucial part of your home renovation. Before you plan everything, you have to secure your budget first. Identify how much you are willing to spend and how much home renovation you can afford. If you wish to have a stress-free process, make sure that you keep an eye on your budget. Spend only up to what you can afford. Do not forget to set aside an amount for contingencies. Along the way, you will undoubtedly encounter unexpected costs, so be sure to prepare money for them.
Be prepared and flexible
When doing a home renovation, you should prepare yourself financially, physically, and even mentally. A home renovation is expensive, and it requires a lot of work, so you have to be ready. You will also do a lot of thinking. That's why your mental health is important. It would be best if you also were flexible. No matter how much you plan everything, unexpected things will come your way. Don't expect everything to be perfect, and putting your hopes too high will only lead to disappointment. Being flexible and being able to adapt to changes quickly will make things less stressful for you.
The tips listed above will help you keep your stress level as minimal as possible during a home renovation. With the help of the right people and suitable materials, things will surely go smoothly for you. So do not put all the burden on your contactor, and do your part.