5 Tips to Decorate an Open Floor Plan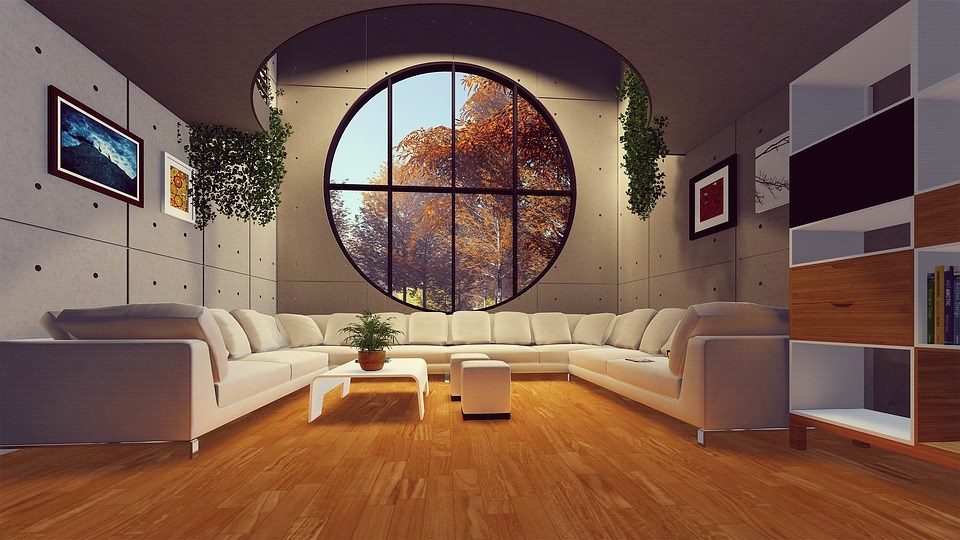 Open floor plans have become the biggest part of modern architecture. While box-like rooms used to clearly divide the space in a home, contemporary living spaces are all about the wall-free concept that can seem like a bigger decorating challenge. With the use of various wall colours, appropriate rugs, shelves and other furniture, you'll easily decorate your open floor plan, and make specific areas visually separated while still retaining the loft-like appeal.


Set apart with colours


Colours are the perfect means to creating separate spaces in an open floor plan home. Consider painting all the adjoining walls the same colour and separate the areas with furniture in dissimilar colours. If you decide to have furniture in bold hues, it would be best to paint the walls a delicate pastel shade that will brighten up the area. Go with complementary furniture colours, and add colourful accents to make a statement. Furthermore, you can use different shades of one colour to separate the walls of the living room, kitchen, and dining room. It will give the space a certain charm, while retaining a subtle look without too much colour popping. If the hues aren't too different, you'll easily match the colour of the furniture with the shade of the walls.


Separate areas with rugs


Smart area rugs are the perfect solution to organizing large open spaces. With the help of rugs, you'll easily create various areas, out of one large space, while still introducing a sense of refinement and class to the home. You can choose various shapes, sizes, colours and patterns that will fit into your modern home perfectly. Go for the colours that will complement the walls and furniture, or use contrasting hues to make the areas pop. Think about switching the rugs from the dining room with the one in the living room to freshen up the space seasonally and create a more organized space.


Use furniture for division


Strategically positioned furniture can be a great way to make separate areas in a floor plan home. Position kitchen islands, breakfast bars and sofas to make the transition from one room to another. Use a console table behind the sofa to make a border between the living room and kitchen. With cleverly placed shelving behind the dining table, you can divide the rooms while also making the space aesthetically beautiful.


Set glass dividers


The use of glass is invaluable in open spaces, as it offers perfect division between areas without creating any visual barrier. It's the perfect addition to rooms decorated with stone, wood or concrete details. With glass partitions, you'll create an opaque obstacle, while also separating a large room into a neatly organized area. Think about installing sliding doors that will let the natural light flow through its glass. They'll also be less apparent and more convenient than regular door.


Create a room-within-a-room


The main idea behind an open floor plan is to offer an opportunity for us to create a number of smaller rooms within a large one. Considering you have no walls to create barriers between the rooms, you'll have to use other visual assets to achieve the same goal. If you construct a slightly raised floor for the kitchen, or a study room, that section will immediately appear to be a separate nook, without breaking the smooth transition between the rooms. If you want a better definition, you can add a few steps to the raised section.
Decorating an open floor plan can seem daunting at first, but it's a rather exciting job. Since a loft-like appeal offers a huge space for you to section, you can let your creativity blossom and decorate your home beautifully. Just be sure you divide the space properly with furniture, use the appropriate colour scheme, and try to incorporate various partitions or create a room within a room for a flawless design.