5 Outdoor Design Ideas that Marry Form and Function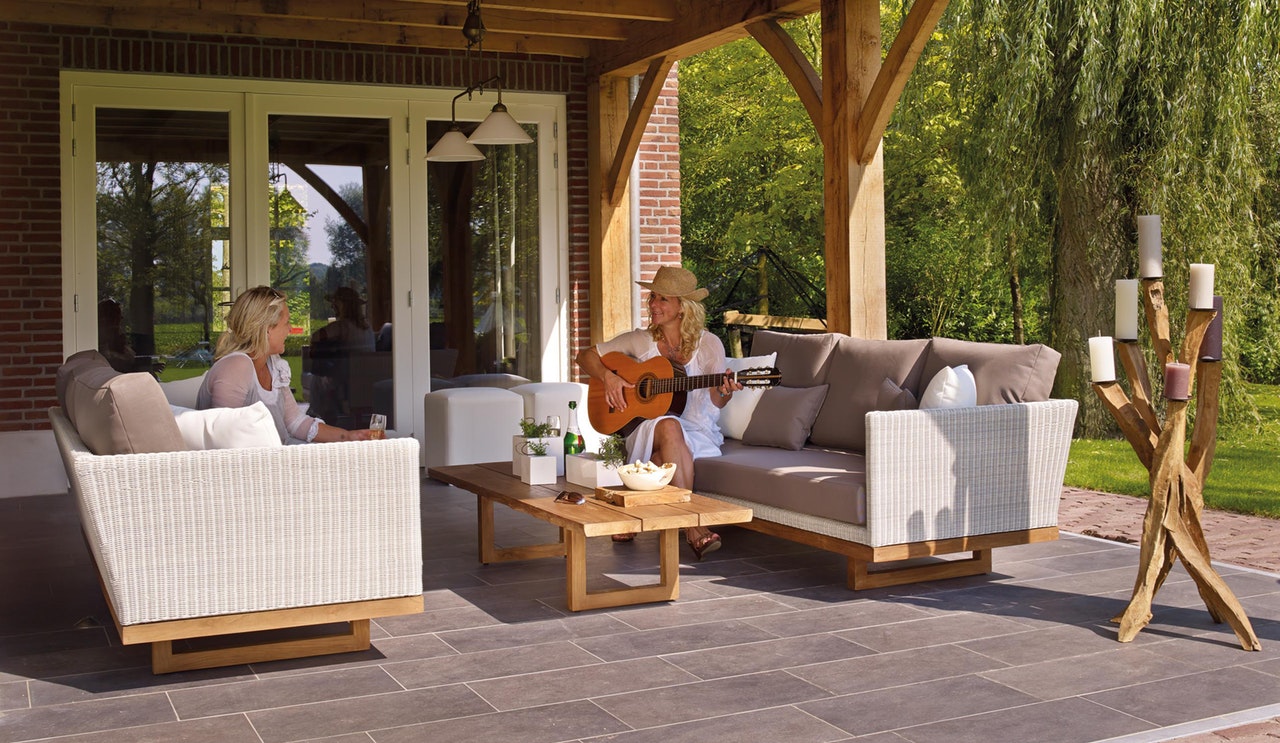 Let's be honest, it is never too late to inspect our outdoor living areas and show them some much-needed love. While you might already have a certain layout in place you don't wish to change for whatever reason, you definitely should check out some of the latest outdoor trends that perfectly marry form and function and create a harmonious environment anyone would enjoy spending some time in. If this sounds appealing, check out these outdoor design ideas.


Mixed materials
Ever since last year, the use of mixed materials in outdoor designs has been on the rise. Nowadays, you can expect to see different furniture materials combined with soft and luxurious fabrics that together create the perfect area for relaxing and enjoying spending some time out in nature. For instance, wooden furniture with metallic and glass elements has been very popular, embellished with comfortable suede seating cushions, fluffy throw blankets and sturdy throw pillows. Basically, nowadays, you shouldn't refrain from mixing different material together in hopes of creating a well-put-together outdoor space.


Chunky furniture
Furthermore, using chunky furniture to create a seating area in your backyard is the new hot trend. With maximalism rapidly gaining in popularity, it was only a matter of time until this trend made its way to the outdoors as well. So, chunky wooden furniture and even oversized outdoor sofas are definitely something you should consider adding to your outdoor area if you want to ensure you create a trendy outdoor seating area. Not only do these look absolutely amazing but they are extremely practical as well, since the offer more seating space and greater comfort.


Interesting details
Next, consider filling your outdoor living area with numerous eye-catching details. Things like bird baths, bird feeders, outdoor water features and even an elaborate fire pit will elevate the look of your yard in an instant and provide it with some additional pizzazz. Additionally, you can even choose to install a comfortable hammock swing chair somewhere in your yard that will offer an additional dose of privacy to anyone who needs it. All of these little focus points will fill your outdoor area with interesting, eye-catching elements which will constantly draw the attention of the observer, making every moment spent in your yard that much more interesting.


Luxurious statement piece
Additionally, no modern outdoor area can do without a luxurious statement piece. Here, you should think in terms of something that will both be useful and take everyone's breath away as soon as they see it. For instance, you can opt to include a lavish 2 person outdoor spa in your backyard design and bring the look and functionality of your outdoor area to a whole new level. Aside from the fact that this amazing luxurious feature will make all of your friends and neighbors jealous of your backyard, it will also provide you with a place where you can pamper yourself and relax whenever you feel like it.


Neutral color palette
Finally, unlike the previous years where the accent was put on bright and colorful outdoor fabrics, this year, you can expect to see a lot of subdued and neutral shades. The fact of the matter is that neutral shades are simply timeless, and they make an excellent base for whatever style or look you wish to create. Therefore, make sure you add a natural jute outdoor rug to work as the base of your seating area and go off white or light gray with your furniture. Alternatively, you can top the design off with statement throw pillows with an interesting leaf design as not only are these very trendy, but they work wonderfully in outdoor settings.
These were just some of the hottest outdoor design ideas that guarantee you'll be left with a breathtaking outdoor area where you can enjoy spending some quality time with your family and friends.