4 Basic Decor Principles That Never Go Out Of Style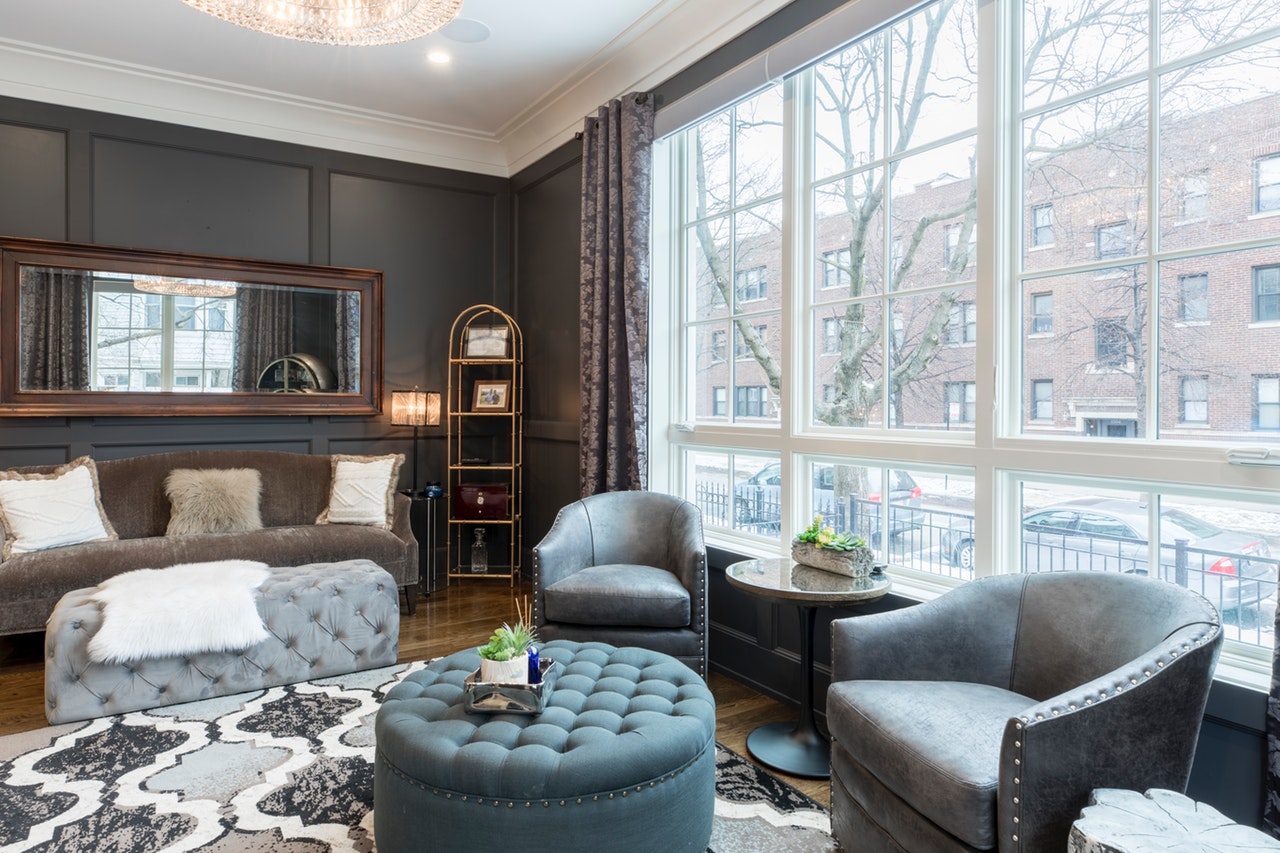 Decorating your home is the process that usually takes time, and people often make it harder due to being indecisive and not knowing what to opt for. That's actually not so uncommon, considering the endless inspiration from online magazines and social media. It's easy to get confused and get your ideas and desires mixed up. That's why it's important to learn a few basic principles of interior design that can help you next time you plan to (re)decorate. These decor principles are simple and timeless, which means that they'll be in style even years from now, so feel free to incorporate them into your living space anytime:


Be careful when choosing colors
Colors are important, after all, they do add a lot to the way a home looks and feels. That's why it's necessary to carefully choose colors that are considered classics such as grey, white, beige, brown or tan. They rarely go out of style and are easy to match with other, bolder tones. Staying away from fad colors such as yellow or lime green can make your home look elegant and stylish, and if you prefer occasional splashes of bright tones, you can always incorporate pillows, coffee table cloths, and other decor elements in those colors, since they're easy to switch and replace, which leaves your room intact.


Don't fall for fads
When it comes to home decor, there are too many fads available, that is difficult to find something that is likely to stick for years to come. That's why it's best to opt for classically designed pieces that will always look good and elegant, no matter where you decide to put them. Instead of buying any old piece of furniture that's in vogue, you should aim for elegant and timeless furnishings that can be reused and even resold in the future. In many countries, such as Australia, more and more people are opting for family-oriented businesses that design and manufacture their own furniture, so it's not uncommon to find an elegant custom-made vanity from Sydney in many bathrooms across the country. Using specially-made furnishings will make sure your home looks unique and right the way you want it.


Artwork is important
When it comes to decoration, the best way to make sure your house isn't bare and boring is to add some decor elements that are stylish and meaningful, such as wall-decor artwork. Whether you opt for paintings, sculptures or even murals, you should aim for those that look well-made and representative of your tastes. Additionally, you can always opt for reproductions of works from world-class artists, but it's always best to stick to original works made by people today. Even better, instead of buying works from who-knows-where, you should strive to support your local artists, so feel free to browse nearby galleries and shops because you never know what you mind end up getting.


When in doubt, add greens
In case you're not sure how to decorate your place, then adding greens is the best and most elegant solution. Keeping potted plants indoors can be extremely rewarding for your health and mental well-being, so when in doubt about your next decorating step, feel free to add ferns, yuccas, African violets or peace lilies. Besides looking gorgeous, they're also very easy to maintain, and so if you're a beginner, this can be very reassuring for you. But, if you want to be sure that everything is fine, then it's best to get a few succulents as they're not hard to manage because they don't require much attention and care. And since plants are so helpful and beautiful, they'll always be a staple part of any home decor.
Making your home look classic and elegant is something that's easy to achieve, but it's necessary to ditch the temporary decor trends and adhere to basic principles that are meant to be in style at any given period of time.