8 Essential Woodworking Tools You Need in Your Arsenal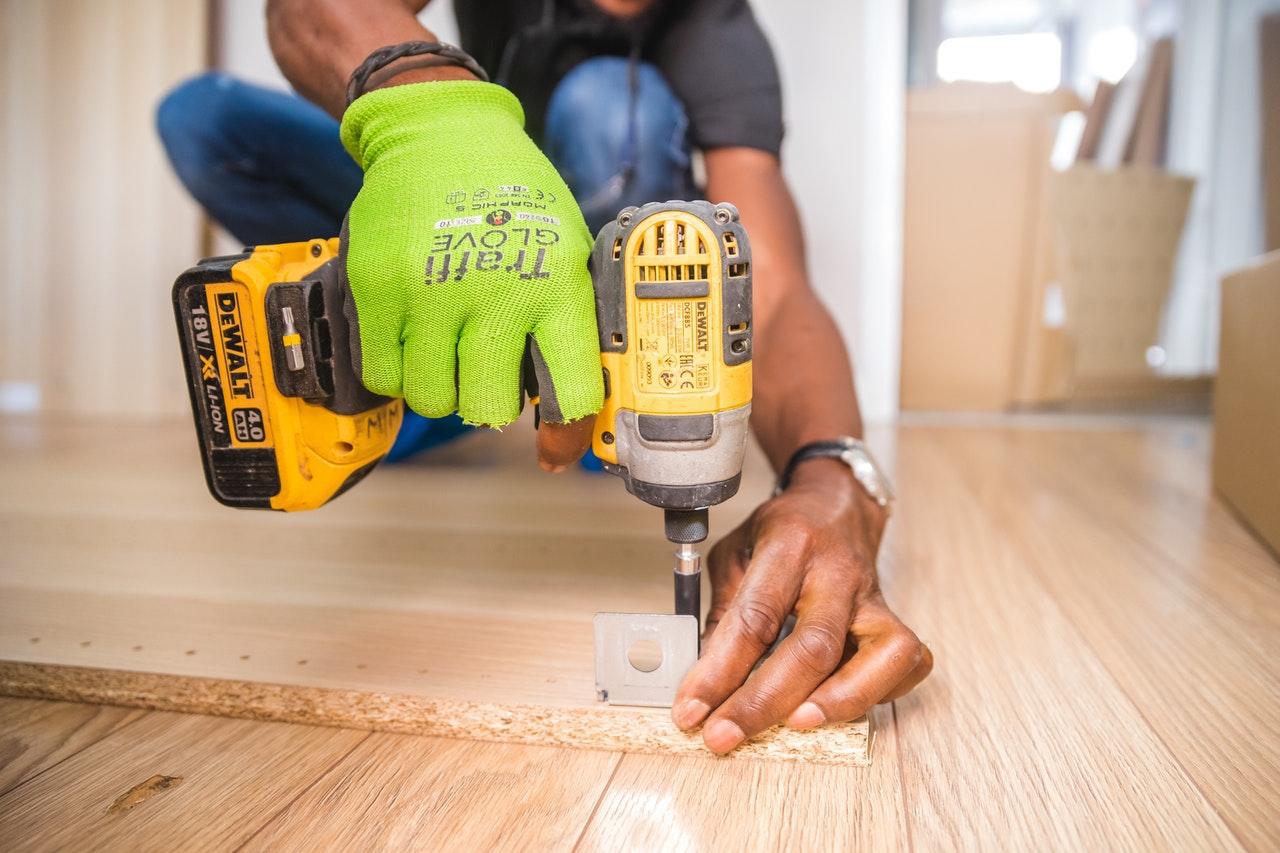 No matter if you're looking to take up a woodworking hobby or just want to be ready in case anything at home needs to be fixed or renovated, you'll need a few tools to have at arm's reach. Luckily, you don't need to spend tens of thousands of dollars on top-of-the-line gear. Here are a few tools that you'll definitely want and be able to acquire without breaking your bank.


Electric drill
This tool will be your best friend throughout many projects. And modern drills are not only reserved for drilling holes. If you grab a model that comes with attachments, you can turn your drill into many different tools. There are also corded and cordless drills. Cordless ones are practical, but if you want to take your woodworking seriously, a corded drill will do the job since they are more powerful and long-lasting.


Jigsaw
This simple tool is incredibly useful for many woodworking tasks. This type of saw cuts in back and forth direction, allowing you to use it with one hand. It's also very easy to control when it comes to speed and direction, so you can use it even for different designs. It's also suitable for cutting metal and plastic, so it will come in handy in many situations.


Circular saw
This type of saw is useful for most tasks you'll come across during your woodworking projects, so it's great to have it in your arsenal. A circular saw is budget-friendly, great for precise cutting and very versatile. The hardest part is learning how to use the measuring gauge, but once you figure that out, you're set. You can also make a circular saw stand that will allow you to position the wood perfectly and rest your saw. It can be very handy for certain projects that require precision.


Nail gun
While these do the same thing as a hammer, they are much easier to use. You won't need this tool for normal tasks like hanging up a picture frame, but bigger woodworking projects will definitely benefit from a nail gun. These are perfect for installing plank walls, making baseboards and trimmings and adding shiplap.


Sawhorse
This is not a tool per se, but they are really handy to have around. These four-legged structures offer great support and balance for long and heavy pieces of wood that you need to cut and ensure safety in the workshop. It can also be used as a makeshift bench when you're in a pinch. When working on big projects, you might even need a pair of sawhorses, but one of these is a great investment while you're just starting. You can buy a sawhorse in a shop (there are steel, fibreglass and plastic ones) or you can make your own—it's a great practice project.


Sander
A random orbital sander is a great tool to have. It's a little more expensive than a palm sander, but if you can afford it, you'll find it very easy and practical to use. They will give you a very smooth finish and leave no swirl marks on your surfaces. The entire sanding process will be a breeze with this tool in your arsenal.


Squares
This tool is key for precise measuring. They will ensure all your surfaces are aligned and straight, especially if you need to have some accurate angles. There are many different squares you can buy and they all have different functions, but a standard square will be fine to have in your kit.


Chisels
Chisel is a very old school and underrated tool, but ultimately useful. It can help you with all sorts of jobs like reshaping wood, glueing joints, cleaning mortises and many other tasks. However, when buying a chisel, opt for something that's of good quality. Get something perfect for really hard materials which will reduce the need for sharpening and make it a lot safer to use.
Your woodworking projects will greatly depend on your tools. If you have plenty of tools at your disposal, you can tackle a wide variety of projects and have an easier time finishing them. However, beginner woodworkers usually have a tight budget, so you want to limit your tool investments. All of the aforementioned tools are simple, basic and affordable and will last you through your first few years of woodworking. Start with these, and as you get better, you can freely invest in something more niche and expensive.