'with men I feel like a very sharp, glittering blade' – when 5 liberated women spoke the truth
Written by

Kath Kenny, Sessional academic, Department of Media, Communications, Creative Arts, Language, and Literature, Macquarie University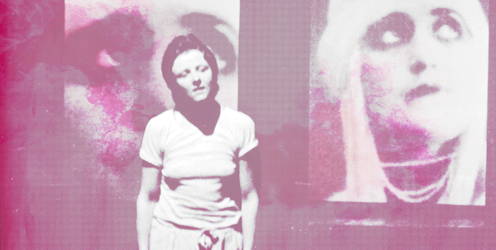 There's a climactic scene in Helen Garner's third and latest diary where she describes tipping a box of her then husband's cigars into a pot of soup, picking up a pair of scissors, slashing a straw hat that belongs to his lover and stuffing the pieces in his "ugly black suede shoes." In her husband's study she finds his latest manuscript:
I wrench the cap off his Mont Blanc fountain pen and stab the proof copy with the nib, gripping the pen in my fist like a dagger. I stab and stab, I press and screw and grind.
This scene of kitchen sink carnage comes after days of diary entries where Garner – the great observer of the smallest details – carries on blind (wilfully? self-protectively?) to what is staring her reader in the face: a novelist husband who is spinning fictional stories both to her and to his lover. It's a cathartic moment for everyone. As if Garner had called her readers inside the bladder of a dark balloon, blown it up as taut as it could stretch, and then finally punctured the sides so fresh air can come screaming in. We can breathe again.
Something else struck me as I read this scene, which takes place in the mid-1990s: how Garner's words echoed another scene about men and knives and stabbing she wrote and performed almost 25 years earlier, in 1972.
With men I feel like a very sharp, glittering blade that's only partly out of its sheath.

It glitters and glitters.

They don't see it, but I don't dare to show that blade, to come right out of the sheath, because I'm afraid of how fierce and joyful it will be to stab – and stab – and stab. So I don't show it, I hold it, somehow I hold it back, but it's there, glittering.
These lines are from a group-devised woman's play, called Betty Can Jump, staged at Carlton's experimental Pram Factory theatre in that year. A friend of Garner's from university, Kerry Dwyer, was one of the founders of a theatre company based at the Pram Factory, the Australian Performing Group (APG).
Dwyer organised women from the APG, together with those from the Carlton Women's Liberation Group, who were meeting in Garner's share house, to build sets, make costumes and run the front of house while Garner and four other women – Claire Dobbin, Evelyn Krape, Yvonne Marini and Jude Kuring – workshopped scenes under Dwywer's direction.
In closed workshops in the Pram's back theatre, the cast explored how they felt as women, using consciousness-raising techniques from women's liberation, and physical exercises and improvisations adapted from avant-garde theatre groups.
Lloyd Carrick
As I read and reread many of Garner's books recently, I started seeing knives and blades everywhere. Nora, the narrator of Garner's 1977 novel Monkey Grip, describes how, after a perfunctory encounter with her careless lover Javo, she grabs a bowie knife and fantasises about "plunging it into the famous handsome picture of him in Cinema Papers".
In another entry in Garner's latest diary, Garner offers up to her father her most recent book. He criticises her author photo (it made her "look old"), then he takes a blade he is holding, turns the book on its cover, and demonstrates how to sharpen a knife against a stone.
I started to notice, too, other objects that keep reappearing in Garner's work. She frequently introduces characters by describing their shoes, for example, like actors in a play walking on stage.
The diary scene where Garner stuffs her husband's shoes with the remnants of a slashed hat brings these repeating objects together. The scene also vividly dramatises one of Garner's other great concerns: the conflict between love and passion and individual freedom.
Photo courtesy of the Betty Can Jump collective
'Who will bring in a cup of tea?'
In the Carlton world Garner inhabited in the 1970s – an inner-city Melbourne community of actors and artists and activists – jealousy and possessiveness was frowned upon while open free relationships were encouraged writes Ponch Hawkes, a photographer who documented the Pram Factory world.
In Monkey Grip, as Garner's fictional surrogate Nora visits the Tower household that adjoined the Pram's theatre and office space and the share households of her inner-city community, she constantly steels herself for the possibility of seeing her lover Javo emerge from another woman's bedroom.
People, Hawkes writes of this time, "couldn't say they were very hurt, or act hurt [when they] had to see you the next day, or the same day, in the hall." They had to "wear it".
Read more https://theconversation.com/friday-essay-with-men-i-feel-like-a-very-sharp-glittering-blade-when-5-liberated-women-spoke-the-truth-191496