Warty hammer orchids are sexual deceivers
Written by

Ryan Phillips, Senior Lecturer in Ecology, Environment & Evolution, La Trobe University
Orchids are famed for their beautiful and alluring flowers – and the great lengths to which people will go to experience them in the wild. Among Australian orchids, evocative names such as The Butterfly Orchid, The Queen of Sheeba, and Cleopatra's Needles conjure up images of rare and beautiful flowers.
Yet there is a rich diversity of our orchids. Some are diminutive, warty, and unpleasant-smelling, bearing little resemblance to a typical flower.
Read more: 'The worst kind of pain you can imagine' – what it's like to be stung by a stinging tree
While many orchid enthusiasts have a soft spot for these quirky members of the Australian flora, what has brought them international recognition is their flair for using some of the most bizarre reproductive strategies on Earth.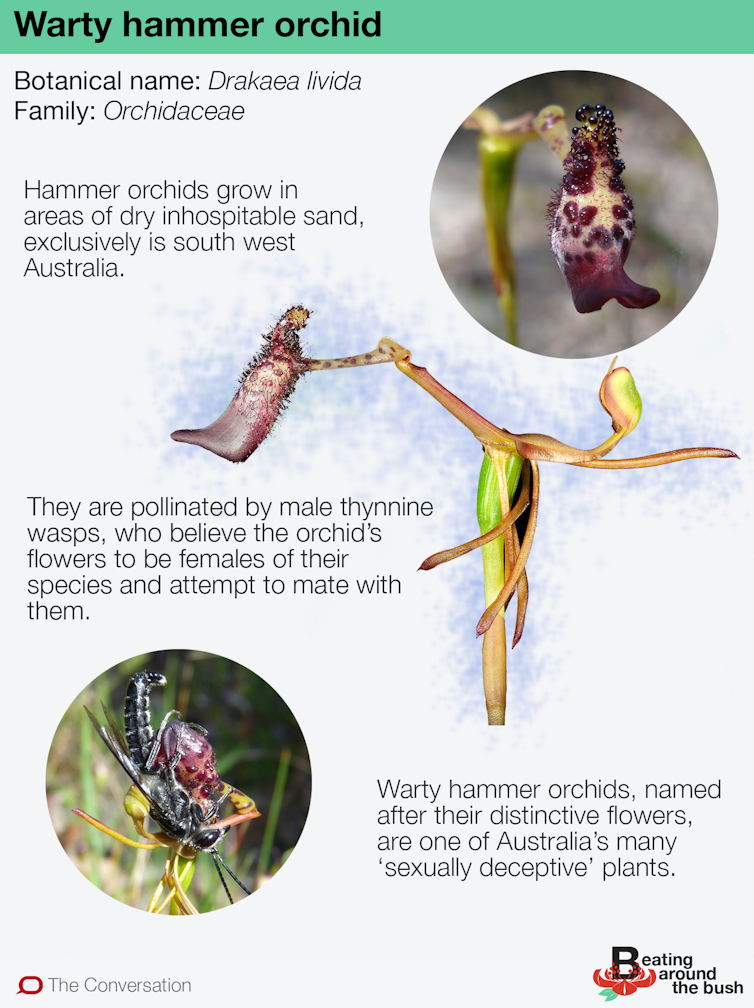 Authors: Ryan Phillips, Senior Lecturer in Ecology, Environment & Evolution, La Trobe University
Read more http://theconversation.com/warty-hammer-orchids-are-sexual-deceivers-107805