Luxurious Home Emirates Hills – An Epitome of Innovation and Perfection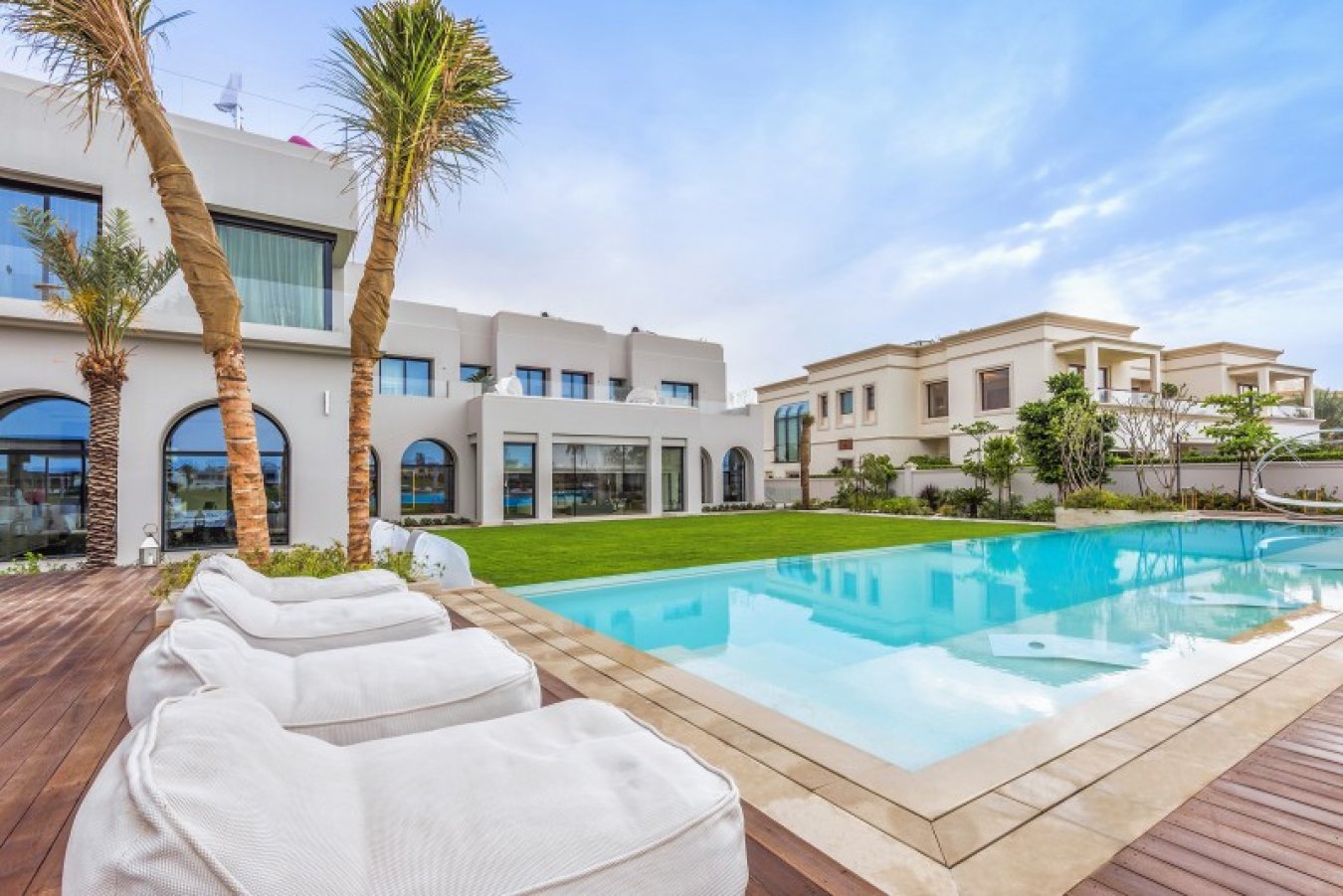 You simply can't ignore Dubai when it comes to investing in luxurious property. Stunning interiors and well-designed exterior make homes an ideal place to live in. Today, Luxurious Property is going to introduce, a lavish seven-bedroom room villa that is a splendid example of perfection and creativity. This fantastic home is located in Emirates Hills that is one of the top rated locations in Dubai and known for deluxe living facilities.


A Spacious Home with Royal Appearance
The seven-bedroom villa is stretched up to 27, 000 sq. ft. Outstanding interior and the finest quality material impress every eye while the amazing design of the home ensures maximum comfort to inhabitants. Eco-friendly is the best term can be used to define the convenience level it provides against extreme temperatures, earthquake, and similar natural disasters.
Modern architecture of the villa is a fine embodiment of advanced designs which not only charms the eye, but also ensures security. Once you step into the home, light and dark marble spell bounds you and makes you feel like you just entered into a royal property built only for monarchs. The grand entrance with spacious floor and oak beams ceiling seem like a dream has come true. Every room is equipped with elite facilities which are no less than a five-star hotel room.


Well-Designed and Well-Planned Property
Every part of this Emirates Hill villa is unique in features. Five bedrooms are located on the first floor furnished with comfy furniture, large glass sliding doors, and spacious wardrobes. Top quality marble and creative ceiling designs have been installed to add value to the property while a separate Jack & Jill room serves best for children needs.
The master bedroom is matchless in qualities and outranks five star hotels in comfort and beauty. It comes with a large sitting room and a private balcony that gives splendid view of the outside and let the fresh air inside the room. Basement of the home is fully furnished and can be used in the best possible way. There is a gym, entertainment room, and a hall featured with fantastic wooden floor and full-length mirrored walls. To give you all facilities at your home, a luxurious sauna and spa are constructed in the basement with luxurious bath facilities.
Customized washrooms have large bath tubs with latest faucets which give more control over water flow. Professional grade Miele appliances are used to give best user experience while large kitchen cabins give enough space for utensils.
Custom designed beams are used in the interior of the home which have been imported from Jerusalem. Temperature controlled flooring around pool and decks gives you maximum comfort while walking over it and you don't have to worry about toddlers going out bare feet.
Home landscape is another mesmerizing part of the home that is an epitome of beauty. Towering trees are 3000 yards tall and imported from Argentina to give an exotic touch to the home.


Distinguishing Features of Emirates Hills
Emirates Hills offers best investment opportunities to residential buyers who are looking for contemporary homes for their families. From health facilities to security, everything is flawless and premium in features. World-class living standards which not only benefits you, but also ensures a healthy and bright future for your generations to come! What more can one ask for?
LuxuryProperty.com is a reliable source of real estate opportunities which offers remarkable services of real estate agents in Emirates Hills. They make your next shifting effortless and benefit you in real means.