Nursing Home vs. Retirement Home: 7 Key Things to Consider When Choosing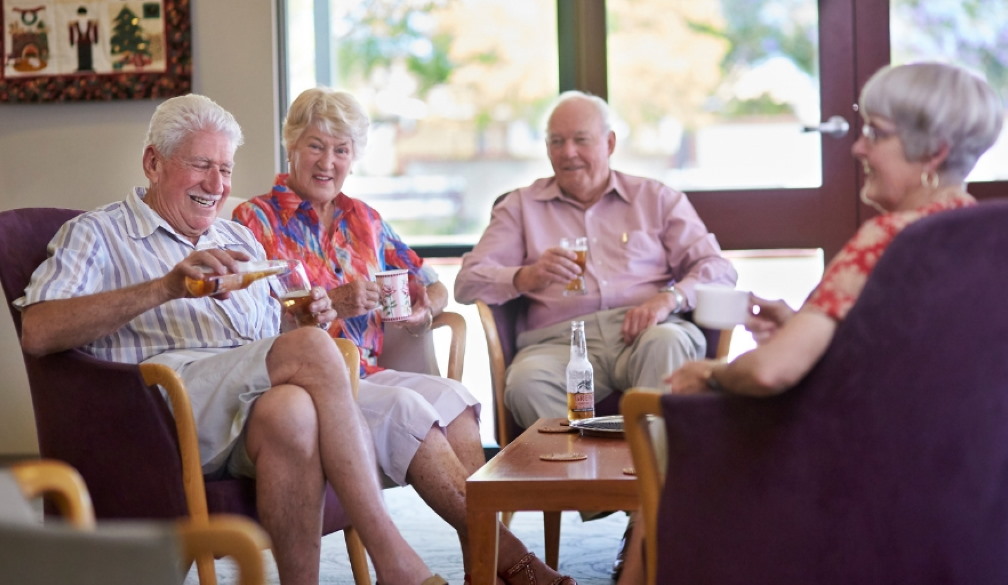 Deciding a proper place for an elderly person is a big challenge for many people. You want to make sure the place lends heart-warming feelings to them and gives them the best facility. The stigma of senior old homes is so strong that considering the nursing homes or retirement homes can confuse them as each has its pros and cons that could overlap due to similarities. 
So, one has to check the difference between a nursing home and a retirement home and then determine suitable for your loved ones.
Comparing and knowing their differences will allow you to make an informed decision about their lifestyle and personality. Even you get to consider the budgets, medical facilities, and the distance to move your elderly one to such places. For this reason, we have compiled everything for you that summarizes crucial information and compares one community against another. This fact will give you an overall detail before choosing any facility and help you in your final decision.
Retirement Homes
Retirement Homes are generally for those people who have met the retirement age. Retirement homes offer rooms based on monthly rent, and it also has the option of buying too. These homes are not run by government aid and are entirely managed by privately owned people. Most of these retirement homes offer-
High-end residence

Pool

Gym

Sauna and steam room

Community Halls for Lectures, activities

Paths for walking

Maintained Gardens

Medical Facilities

These homes are built explicitly for retirees to let them live their everyday lives without risking their health. But one needs to make sure that each retirement home offers different amenities to give affordable independent living for seniors.
Nursing Homes
Nursing homes are government-run for seniors with illness or mental impairment. They have highly qualified caretakers or nurses to help the residents in their daily activities. Nowadays, the standard modern nursing homes are guarded by strict rules for the benefit of the seniors. They are equipped with the latest medical treatment devices to ensure recovery from illnesses and surgeries. Even the services like orthopaedic care, physical therapy, and speech therapy are facilitated in nursing homes. Some of the services on offer are –
The assistance of a caretaker

Medication facilities

Laundry provision

Transportation facility

Conduct Activities and programs

Separate common area for Dining or cafeteria
Difference between the two places
·         Cost: At the retirement home, all the expenses are borne by the senior citizen or their family. While in a nursing home, the state government sets laws to provide ample healthcare facilities for older people.
·         Housing: A retirement home gives several stays, from private and independent rooms to suite types. The rooms are offered within the nursing home criteria on a sharing basis that accommodates 3 – 4 people.
·         Availability: In a nursing home, the availability of a room can take a lot of duration. But the admission to a retirement home can be made quickly without any waiting period.
·         Caretaker: In a retirement home, there is an option of living independently for people who can stay without anyone's help, while in nursing homes, senior adults who are sick and need daily help can be assisted in a better way.
7 Key things to choose when considering the Right Home
When the time comes to choose the right retirement place for your elderly one, consider several factors. The decision can be difficult, but it is a commitment to keep your loved one at a home where they get round-the-clock assistance suitable to their needs. Let's check the key things to consider when choosing the proper retirement village Turramurra -
1.   Review the Place of the Community:
Check the community itself and also the surrounding area by personally visiting the place. See whether your senior member will feel at home and if the location offers residents the country charm surrounded by mature trees and a natural atmosphere.
2.   Check the Activities
Go through all the physical and mental health activities that the community assures to provide a holistic approach. See if they offer healthcare programs and personalized care tailored to your loved one.
3.   Research on Service Offerings
Ensure to research if the community is availing a plethora of services to residents. Do they serve home-cooked meals, housekeeping, laundry services, administered medications, and wellness programs to optimize overall health for your elderly?
4.   Quality Programs
Check the community if they keep the residents entertained, active, and happy with social gatherings, festivals, a celebration that gives them a range of scope to keep themselves busy and lively.
5.   Measure the Food Quality
Ensure to check the community place's food quality as it is essential to keep your family member healthy after retirement. Ensure the community has high-quality chefs that look into all the dimensions to provide nutritional support.  
6.   Take a Tour
Take the tour of the community home's whole premises and get the feel of the residence, the types of rooms, the common areas, and even the outdoor spaces.
7.   Consider Long-Term Options
Lastly, when you consider any option think about long-term facilities before finalizing for your elderly one. While they can still maintain an active independent life, it is essential to think about their future and avail the packages.
As one can see, the difference between both the homes, it is left to the individual decision to choose the right option for their stay as active people thrive very well in a retirement community. In contrast, people who need help with daily tasks can live peacefully in an assisted care of nursing homes.