Saving History One VHS Tape At A Time
Written by

Logan Peranavan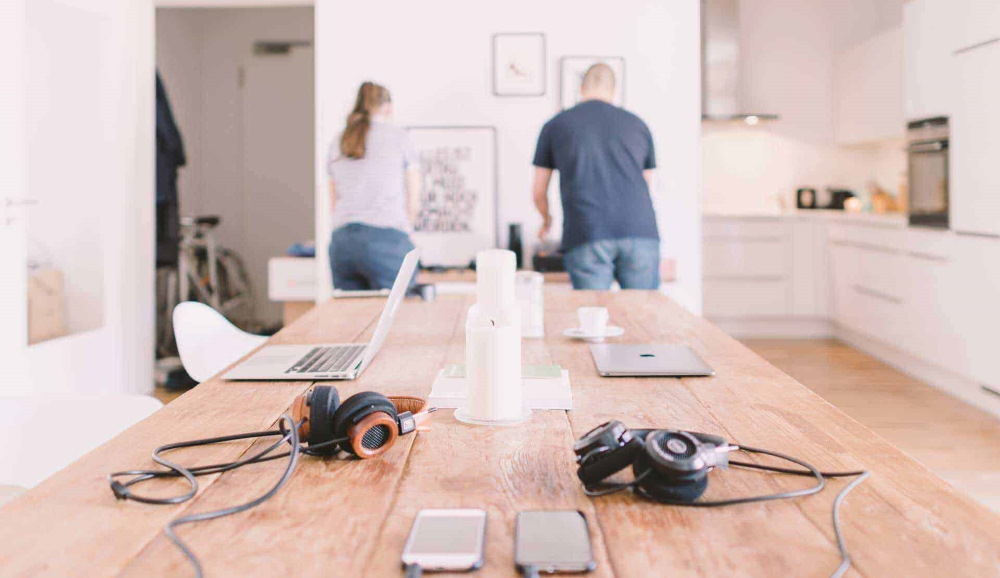 Remember those old VHS or Betamax tapes? Or Super 8? Can you still remember a time when VHS tapes were how everyone watched movies and camcorders caught our memories on tape? Yes, dear readers, there was a time when Blockbuster bestrode a world stage before Netflix and other streaming sites emerged.
Unfortunately, time is catching up with those tape-bound memories. Information stored on the old magnetic tape formats is in very real danger from physical degradation and playback obsolescence.
When Magnetic Tape Ruled
Sony released its consumer camcorder the Betamovie in 1983. Its mini Betamax cassette tape provided consumers with instant access to memories and major milestone events. Thus home-video history was made.
Dramatic changes in technology evolution have left many of us with our precious memories stored in older formats.
People often discover a forgotten stash of old home videos or movies. They may not want to hang onto cartons of VHS tapes or 8mm films but they want to save those memories on a digital format.
Corrosion Is Not Your Memory's Friend
Once, seemingly every home used to have a camcorder or Super 8 camera. Those VHS cassettes or reels of 8mm film are now gathering dust in storage or garages across the country.
All those old memories currently stored on magnetic media are slowly corroding away. Magnetic tapes, such as VHS tapes and audiotape or cassettes store information on plastic tape layered with metal oxides. As time passes the magnetic fields on these tapes dissipate and the information can no longer be read.
Today those videotapes are classified as 'at-risk media' due to its vulnerability to surface pitting and corrosion, while the technology we use to watch it is disappearing fast.
Tragically, scientists give tape-based data just 15 to 20 years before it's totally unsalvageable.
Hence, converting those mouldering videotapes or 8mm film stock to a digital format is becoming increasingly urgent.
Striking Gold
As VHS tapes are no longer in production, occasionally, there's value waiting to be discovered lurking in those boxes of old VHS tapes.
After all, scarcity usually spikes prices. Years ago, the Disney organization released Black Diamond Editions of several of its most beloved animated classics.
Today those rare re-releases can be worth hundreds, even thousands of dollars each. So, when you are sifting through those boxes of old VHS tapes, keep your eyes peeled for those purportedly multi-thousand dollar Disney Black Diamond VHS cassettes.
If you come across any of the high-demand classics such as Fantasia, The Rescuers and The Rescuers Down Under, The Jungle Book, Lady and the Tramp, The Sword and the Stone, Snow White and the Seven Dwarfs, Cinderella, Beauty and the Beast, The Little Mermaid, The Lion King, Aladdin and Aladdin and the King of Thieves, The Fox and the Hound and 101 Dalmatians you could be in the money.
Take your find to Tapes To Digital. They'll check the tape quality and clean it if necessary. Then you are all set to cash in on your good fortune!
There Is A Solution
Fortunately, the gurus at tapestodigital.com have the very latest technology available enabling them to transfer information from those old magnetic tape formats to today's digital formats.
Their VHS converter service offers a variety of equipment capable of converting everything from professional 1-inch tape to VHS and audiotapes.
Final Observation
Since the Lumière brothers screened the world's very first motion picture back in 1895, media capture technology has continuously evolved. Inevitably today's media formats will, in turn, become tomorrow's digital dust collectors. Make future media conversions simpler by storing your files in clearly-labelled folders on your computer and ensuring they are backed up on a cloud storage service or an external hard drive. Better still, do both.