MBA For Entrepreneurs: Gaining Business Acumen For Startups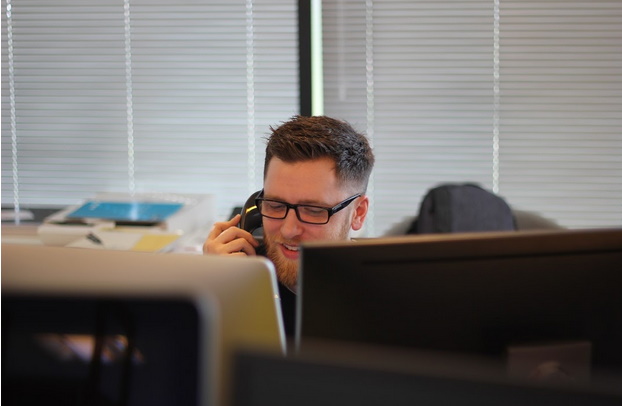 Entrepreneurship is gaining momentum all over the world. People are quitting their high-paying jobs to follow their startup dreams. While creativity and innovation are the foundation of a successful startup, entrepreneurs need business acumen too. And that's where an MBA can make a difference.
In this blog post, we'll discuss how obtaining an MBA degree can help entrepreneurs gain valuable business skills to succeed in today's competitive global market.
Why Do Entrepreneurs Need An MBA Degree?
A Master of Business Administration degree provides students with essential knowledge and skills related to finance, management, marketing, strategy, and more. All these subject areas are crucial for launching and running a successful startup.
Some of the reasons why every entrepreneur should consider obtaining an MBA degree include:

Learning Business Fundamentals: Startups often fail due to a lack of understanding of fundamental financial concepts such as cash-flow management or budgeting strategies. An MBA program imparts core foundational principles through courses covering accounting fundamentals, microeconomics, and corporate finance.

Building Entrepreneurial Skills: While entrepreneurship encompasses different personality traits, including creativity, passion, and risk-taking ability, it also requires broader competencies. These include leadership qualities, adaptability to changes, multi-tasking, managerial capabilities, and efficient decision-making skills, which are achievable via specialised subjects like organisational behaviour, business environment analysis, and cross-cultural communication, covered by the most reputable MBA programs.

Networking Opportunities: Networking Is vital for budding entrepreneurs as opening up potential partnership prospects not only leads to success but also helps build a reputation in chosen industries. This boosts organisations' chances to gain more investments, even from billionaires, where social interactions play a major role in making beneficial alliances. Consider choosing top-rated universities offering specific entrepreneurial courses that provide opportunities to network with industry leaders at conferences, presentations, guest lectures, or professional associations and meetings.

Exposure To Global Market: Entrepreneurship isn't only local. According to the CEO of Goldman Sachs, entrepreneurs should be global in thinking from the outset. With an MBA program, you gain access to multicultural classrooms with international-calibre faculties and can experience exchange programmes as well as workshops provided by firms based overseas. This gives students a chance to get exposure to diverse business models implemented globally and study their successful stories.
Best MBA Programs For Entrepreneurs
Several universities offer specialised MBA programs designed for entrepreneurs. Here are some top-ranked ones:

Harvard Business School: Harvard's entrepreneurial focus is well-known in the industry. Students have opportunities to connect with Silicon Valley investors through its "Rock Accelerator" program and other similar initiatives. Famous founders like Mark Zuckerberg graduated from here, which underlines the school's support of an innovation mindset and promoting experimentation that would lead to profitable ventures beyond our wildest ideas.

Stanford Graduate School Of Business: Stanford provides great exposure to examples of high-tech successes like Hewlett-Packard, Intel, NVIDIA, and Cisco Systems. Amongst several networking possibilities organised every year, a significant event is "VC Trek," which takes students on field trips around Bay Area innovators who develop new products and businesses while providing remarkable insights into technological models used in today's market. Applying design-thinking principles, the school aims to create unique managerial competencies in those interested in pursuing startup ventures or product-based organisations.

The University Of Pennsylvania Wharton School: Wharton focuses more on entrepreneurship courses available exclusively as elective courses such as family-owned enterprises, e-business, and marketing strategy. Whether you aspire to start your own firm or take over a succession planning role at an existing one, this school offers customised packages brimming with modules catering to general management skills, enabling startups to flourish in a constantly changing digital world.

MIT Sloan School Of Management: Apart from receiving actual real-time feedback regarding potential projects and idea pitches from a pool of investors and business owners, MIT Sloan's startup competition is one of the biggest events every year. It helps students develop valuable insights about current industry trends while converting their innovations into tangible businesses with support provided during the initial phase.
Conclusion
The entrepreneurship journey is full of excitement as well as challenges that influence young entrepreneurs to draw creative solutions and consolidate their ideas in a meaningful manner. Obtaining an MBA degree offers significant benefits to entrepreneurs, providing relevant business education, networking opportunities, globally recognised certifications, and holistic leadership skills. To ensure startup endeavours are successful, it's important to carefully research top-rated universities offering specialised programs in entrepreneurship, which can tremendously increase chances for success in this extremely competitive field.