Top 10 commodities to trade in 2020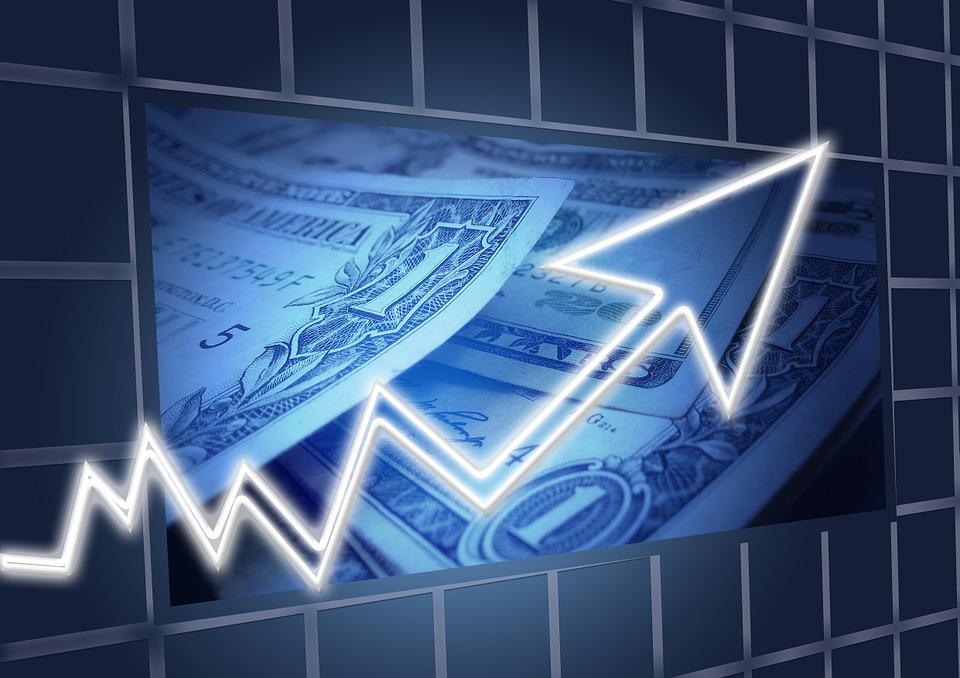 Retail has been and remains the most popular business area. You do not need large start-up capital and some super-skills. I rented a room, opened an IP, found suppliers and sell it to your health. The main thing here is to be in a trend and sell demanded goods. Our article will help beginners to choose a niche for work by telling you the simple but beneficial and impactful points, e.g. Commodity trading in food will be in demand in any economic situation, the dollar and oil prices; Experienced entrepreneurs will be able to draw from it several ideas for compiling an assortment. So, we begin: what goods will be in demand in 2020!

Food
People will always eat, so a startup like this is almost a win-win. The only negative is fierce competition from large networkers.
There are two popular trends here: healthy eating and food for representatives of various subcultures. Here is what you can safely bet on:
vegetarian and vegan food. The number of people who do not eat animal products is growing every day. The vegan menu is not only fruits and vegetables; everything is much more interesting. Sell vegan tofu cheese, soy-based products, couscous groats - in general, something interesting;

farm and village products. Everyone was feeding on plastic vegetables, fruits and meat from supermarkets. Therefore, the demand for private farm products will continue to grow. And the margin of such a product is much greater. Less - it is difficult to find suppliers. Small-town producers inundate orders for months ahead, so you have to try;
Well, do not forget about goods designed for wide demand. Macaroni, cereals, milk and bakery products will be in demand in 2020 and 2030.

Clothing and shoes
Another category of goods in demand at all times. And the simplicity of entering the market generally captivates: the package of documents for opening a clothing store is minimal.
As for trends and trends, it all depends on your target audience. Older people do not like experiments and will be content with classics. Young people are more demanding about clothes, so the assortment is required accordingly.
The main message of fashion 2020 is openness and experimentation. Similar collections from famous fashion houses will release at the beginning of the year, after which expect that the budget brands will begin to produce similar clothes.

Baby products
This is the section where the trends drive. Various novelties constantly appear, about which a couple of years ago they did not even hear. Also, many parents do not feel sorry for their children, and therefore, in this niche, there is always a decent average check. Another plus is the relatively low competition.

Medicines
Opening a pharmacy is a great idea for a startup. However, the launch of such a business involves a lot of bureaucratic red tape and obtaining a huge number of permits. And state supervision is not weak. Nevertheless, it is more than worth the profit: many drugs come under high-margin products with a large trade margin. A definite plus is the lack of competition from online sellers.
The standard pharmacy assortment in 2020 should include:
Contraceptives;

Devices for home treatment: inhalers, tonometer, and so on;

Medicines for children;

Medicines: painkillers, antiviral, antibiotics;

Optics;

Skincare products and so on.

Supplements and other additives;

Furniture
Despite the competition from online stores, the main furniture sales are still offline. Furniture is expensive; it is not easy to deliver and unload. It is better to make sure that the kit will fit before parting with a five-digit (or even more) amount. According to statistics, the average buyer bypasses an average of 7 furniture stores before making a decision. Again, furniture has a stable demand and is not related to seasonality.

Products for decoration and repair
Well, please tell me how not to quarrel with your spouse when choosing wallpaper, tile and linoleum? Joking as a joke, but sales of finishing materials will not go online for a long time. People prefer to see what they are buying, so they mostly like to buy these things in retail stores. Also, if you place your business in the form of a construction market, you do not even have to buy cash register equipment. It is enough to give customers strict reporting forms, or simply commodity checks; This is one of the reasons for easy entry into the market.

Auto parts, car chemicals and related products
Despite the general decline in the automotive market, the demand for spare parts continues to grow. Such a startup is a win-win version of the business idea 2020.
Pros: stable demand, not depending on seasonality, large average checks, easy access to the market.
Cons: low margin, high competition. Also, experts should be involved in the sale of spare parts. Choosing the right part for a rare car is not so easy, and the degree of responsibility is high.
We give one more tip. Car tuning has been popular for several years. In 2020, the trend will increase, so it will be possible to sell auto winch, sports suspension, exhaust silencers, power kit for SUVs. True, here you need to choose one direction. It is impossible to please both jeepers and street racers, unless, of course, you have a car supermarket. Identify the target audience and work for it, and then slowly expand the range.

Flowers, bouquets, gifts, packaging
Another niche that should be paid attention to those who are going to open a retail store in 2020. Here, the influence of fashion and trends is also relevant, as in the segment of clothing and shoes. You are mistaken a little - and competitors who keep a hand on the pulse will bypass.

Fast food and coffee to go
Another win-win option for startup 2020. At first glance, it might seem that the fast-food market is oversaturated, but it is not. Such an illusion can develop in the center of a large metropolis, and on the periphery, the picture will be different. Just having coffee in the morning or eating a hot dog in a provincial town can be an insoluble problem.

Goods for the garden, cottages, garden
The specifics of the niche is that it is not very convenient to sell, and most importantly, to buy such products on the Internet. If it still works with gardening equipment and tools, gardeners prefer to buy seedlings of garden plants, seedlings and even seeds offline. Often purchases are spontaneous and are made right on the road to the cottage. There is also a minus: pronounced seasonality. The peak of sales occurs at the beginning of spring and summer, after which the dead season begins. But during this time, you can earn a fortune if you approach the matter correctly. Investing in these commodities is likely to make your venture successful.

Conclusion
Choose any of the commodity mentioned above, and the chances are that you will succeed in selling it in 2020 if you apply the right strategies and everything goes well.