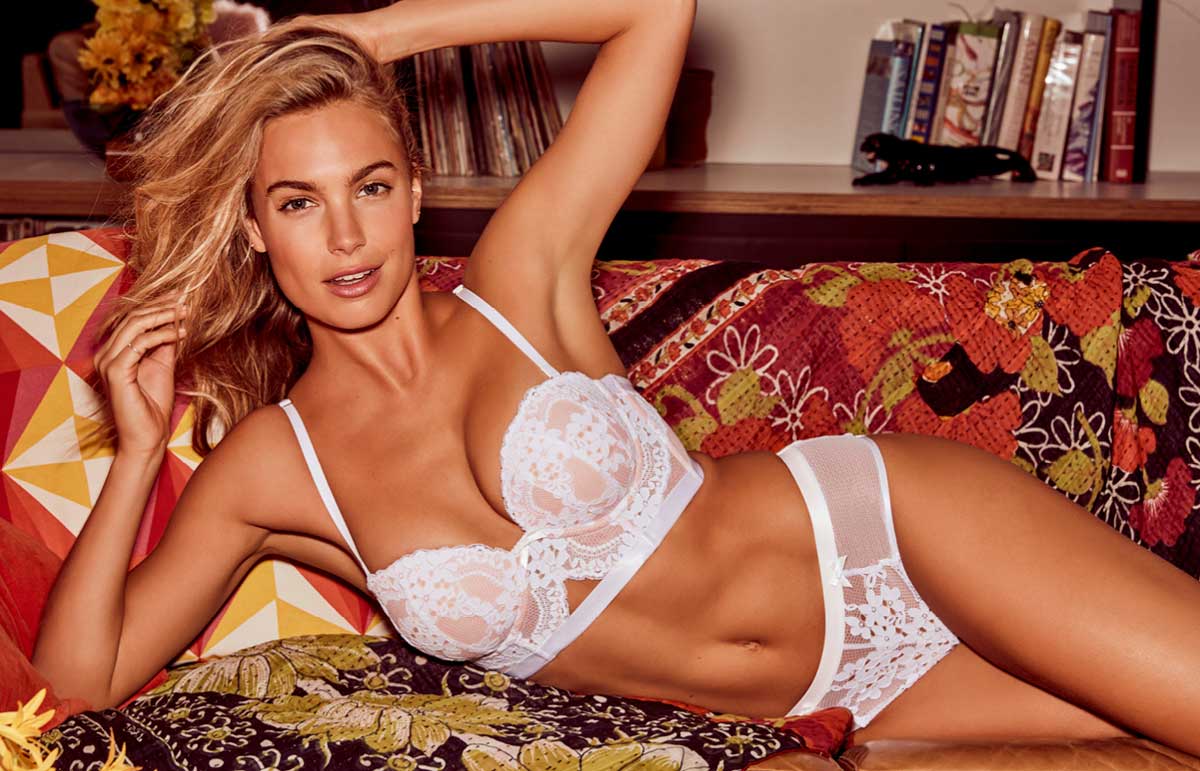 Hanes Australasia (formerly Pacific Brands) today announced that it has entered into a definitive agreement to acquire Bras N Things from BB Retail Capital Pty Limited ("BBRC") and other associated parties. The transaction is expected to complete in mid-February 2018.
Bras N Things is a leading speciality retailer and online seller of intimate apparel in Australia, New Zealand and South Africa, with a retail network of approximately 170 stores and a fast-growing online business (www.brasnthings.com). In 2017, Bras N Things had net sales of approximately A$180 million with a 3-year compound annual growth rate of 11 percent. Combined, Hanes will hold the No. 1 market position in bras and the No. 1 market position in underwear in Australia.
The all-cash transaction is valued at A$500 million on an enterprise-value basis. The purchase price is approximately 10 times 2017 EBITDA and is expected to be less than 8 times EBITDA after supply chain and revenue synergies.
Bras N Things is a well-established brand in an attractive market, category and channel, and is highly complementary to Hanes' Australasian business which was acquired by the group in 2016. Hanes is a global leader in underwear and activewear and will use its extensive product portfolio and supply chain network to enhance the competitive position of Bras N Things and potentially leverage the model in other markets around the world.
Hanes Australasia President and Managing Director David Bortolussi said, "Bras N Things is a great strategic and cultural fit with our group.  We have acquired Bras N Things primarily for its strong brand and market position in the attractive intimate apparel category, providing both category and channel diversification to our business.  Bras N Things is led by a high quality management team with an excellent in store retail team focused on delivering the best fit and customer service in the market.  The team has delivered impressive sales and earnings growth over recent years, and we look forward to investing in and continuing that growth.  It's exciting to have a retailer of this size and calibre join our group."
The current CEO and management team of Bras N Things will continue to lead the business from its existing premises in Sydney, with limited impact on the organisation and its 1,400 employees.

Bras N Things CEO George Wahby said, "Bras N Things and Hanes have many similarities including shared values and a focus on style, comfort and quality. Hanes has made it clear that they intend to work with the Bras N Things team to support and invest in delivering the company's growth strategy, providing an opportunity to leverage Hanes' scale and capability".
About Hanes
Hanes, based in North Carolina, US, is a socially responsible market leader in underwear and activewear apparel in the Americas, Europe, Australia and Asia-Pacific under some of the world's strongest apparel brands, including Hanes, Champion, Maidenform, DIM, Bali, Playtex, Bonds, JMS/Just My Size, Nur Die/Nur Der, L'eggs, Lovable, Wonderbra, Berlei, Alternative and Gear for Sports. The company sells T-shirts, bras, underwear, shapewear, socks, hosiery, and activewear produced in the company's low-cost global supply chain. A member of the S&P 500 stock index, Hanes has approximately 68,000 employees in more than 40 countries and is ranked No. 448 on the Fortune 500 list of America's largest companies by sales. Hanes is listed on the NYSE under the code NYSE:HBI.

Hanes takes pride in its strong reputation for ethical business practices. The company is the only apparel producer to ever be honoured by the Great Place to Work Institute for its workplace practices in Central America and the Caribbean, and is ranked No. 167 on the Forbes magazine list of America's Best Large Employers. For eight consecutive years, Hanes has won the U.S. Environmental Protection Agency Energy Star sustained excellence/partner of the year award – the only apparel company to earn sustained excellence honours. The company ranks No. 172 on Newsweek magazine's green list of 500 largest U.S. companies for environmental achievement. More information about the company and its corporate social responsibility initiatives, including environmental, social compliance and community improvement achievements, may be found at www.Hanes.com/corporate.
Locally, Hanes Australasia is home to some of Australia's most recognised apparel and lifestyle brands including Bonds, Berlei and Sheridan. Hanes Australasia brands are sold via our wholesale partners and our retail network. Hanes Australasia previously operated as Pacific Brands and was acquired by Hanes in July 2016.
About Bras N Things
Established in 1987, Bras N Things is Australia's leading fashion intimates retailer with approximately 170 stores across Australia, New Zealand and South Africa and more than 1,400 employees.
Bras N Things offers a wide range of product including lingerie, sleepwear, playwear, swimwear, activewear, maternity, shapewear and solutions that never compromise on style, comfort or product quality and selling only its own brands through vertically integrated operations. Designed by women for women, fit, comfort and design are at their core and the in-house design team based in Alexandria, Sydney are specialists in creating lingerie exclusive to Bras N Things.
Combining three decades of research and experience, Bras N Things delivers a specialised fitting service unlike any other whilst maintaining latest trends and inspiration from across the globe to ensure broad customer appeal and have every woman covered across all stages of life, no matter what she is looking for.
Bras N Things is owned by BB Retail Capital Pty Limited ("BBRC") and other associated parties. BBRC is a private investment firm founded by Brett Blundy with investment offices in Sydney & New York.