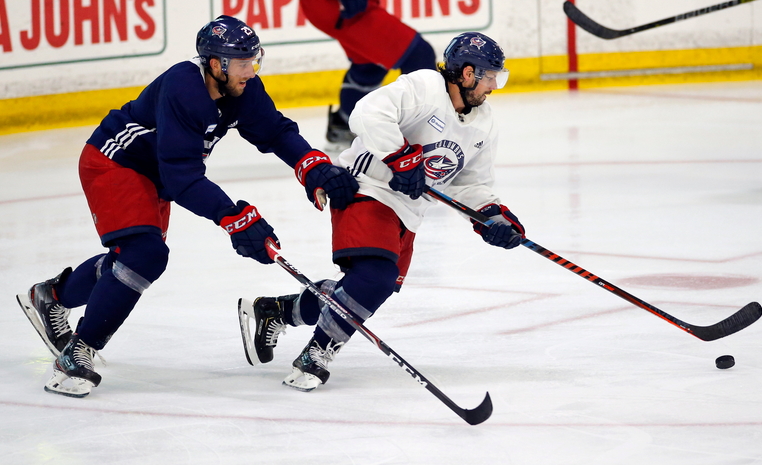 The NHL, the world's fifth wealthiest sporting league, is now over one hundred years old. Over the last century it has provided America, and the world, with some legendary athletes - and not to mention some legendary bets on the best picks. The game requires an unprecedented level of skill, courage and intelligence and the ice has given a stage to some of the world's finest. There are those considered the best; players who have earned themselves a place in the enduring history of the sport. And then there are the brightest; players who will go on to join those who are icons of the sport and helped to make it the cultural mainstay that it is today. Here we take a look at the best and the brightest as we look to the past and the present to celebrate those who make the NHL so exciting and provide the big betting opportunities we all love.
Wayne Gretzky
Known to NHL fans across the world as 'The Great One' Gretzky is an iconic NHL legend. Often described as the man who brought hockey to California,Gretzky did as much for his teams on the ice as he did for the sport off it. He played for an astonishing twenty seasons and broke numerous records during his career. He has always been a bettors' favourite and it is easy to see why: by the time he retired in 1999 he held a staggering sixty one NHL records, including six All-Star records. A true legend and supporter of the sport, Gretzky continues to sport its growth and popularity.
King Clancy
With a career that involved refereeing, playing and coaching, it is fair to say that Clancy had an enduring love affair with the sport in which he is recognised as a legend. In fact, in 2017 he was named one of the 100 greatest players in NHL history. Playing until 1937, King played over sixteen seasons and amassed a wealth of awards and honours. He was inducted into the Hockey Hall of Fame in 1958 as a Stanley cup champion as both a player and an assistant coach. King showed leadership, passion and skill and he has certainly left his mark on the league.
Brad Marchand
Nicknamed 'The Rat', Marchand is one of hockey's most aggressive and controversial players. As a Stanley Cup winner, he has so far enjoyed a successful and fulfilling career that always gives fans something to talk about! Having been voted the league's "dirtiest player" in 2020, there is always something to look out for with Marchand. However, his skill and passion are undeniable and he certainly looks set to become one of the sport's enduring stars.
Morgan Rielly
As one of the league's brightest defenders, Rielly is a highly skilled player who has had an overwhelmingly positive career. He is a gifted skater and has represented Canada internationally in numerous competitions outside of the NHL. With impressive and improving career stats he looks set to become one of the league's brightest stars.