Fox Bet Set to Enter Australian Market
Written by

NewsServices.com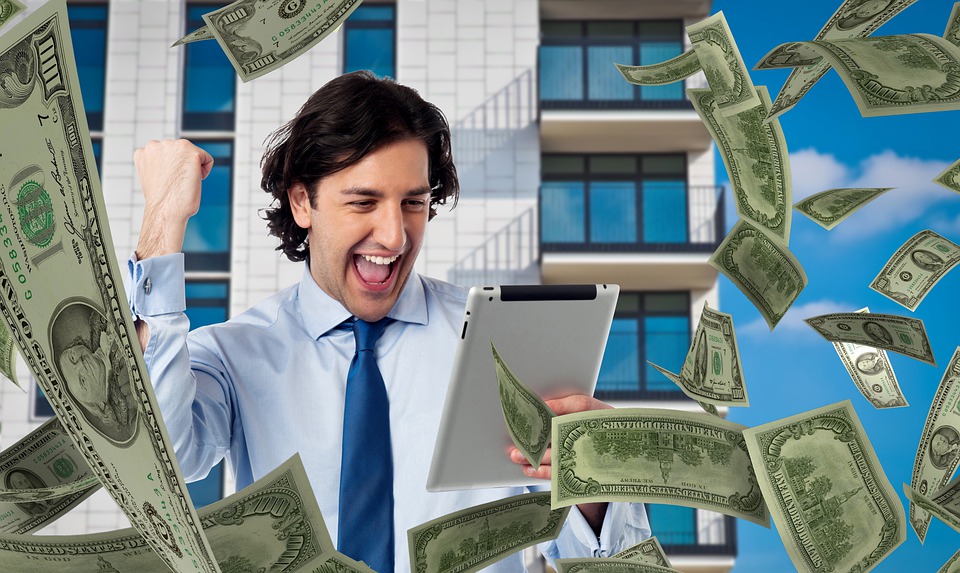 Australian Betting Market to Welcome a New Player


All sorts of gambling activities are extremely popular in Australia. In fact, over eighty percent of Australians engage in some form of gambling activity. Needless to say, gambling activities bring massive tax revenues that go to the government and are used for various purposes. Australia has a long and rich history of betting as well especially New South Wales. The very first horse racing event was held in New South Wales in 1810. One year later, the official Aussie lottery was formed.
When it comes to the Australian sports betting industry, sports betting activities including those conducted over the internet are legal alongside lotteries, and racing according to the Interactive Gambling Act that is the main piece of legislation in the country for the gambling industry. Numerous international sports betting sites are operational in Australia including Betfair, BetStar, Unibet, Ladbrokes, and Bet365 among others.


News Corp Wants to Launch FOX Bet
Chances are that the Australian sports betting market will soon welcome a new, local player. Back in May, it was revealed that News Corp Australia has been talking with FOX Corp and Matthew Tripp. More specifically, News Corp Australia is interested in finding a partner to bring FOX Bet to Australia and it may team with Matthew Tripp and nobody knows the industry better than Mr. Tripp. For more about the Australian betting market, this source has it all.
News Corp operates as a part of News Corp listed on Nasdaq. This is a diversified, information service company that focuses on creating as well as distributing engaging content across various media services. News Corp that owns News Corp Australia is a New York City-based publishing and mass media company. It is founded in 2013 by Rupert Murdoch. News Corp operates a book publishing division, several table televisions.
News Corp Australia was founded in 1923 in Adelaide by James Edward Davidson. This is the biggest media conglomerate in Australia. It does film and DV distribution, focuses on subscription television, and magazine publishing. When it comes to its presence in the digital media industry, News Corp Australia operates and owns news.com.au, and several other websites. As of recently, the company is interested in expanding its operations in the country by launching a new sports betting site.
More specifically, News Corp Australis has already engaged in discussions with Matthew Tripp to launch a new betting outlet in the country. According to several sources, these discussions were led by a consortium and backed by Mr. Tripp. Matthew Tripp is a big name in the gambling and entertainment industry. Today, he works for Melbourne Storm as Executive Chairman. He worked for Sportsbet as its Chairman as well as for WH Technologies, and CrownBet Pty Limited as its CEO. In 2020, Matthew Tripp was CEO at BetEasy.
The consortium involved in these late discussions includes Mr. Tripp and he is also interested in creating a new player on the Australian betting market that could be associated with Tabcorp's sports betting businesses. News Corp Australia is also discussing launching a new sports betting outlet in the country with the iconic FOX Brand. Before any of this was revealed, FOX Bet wanted to bring its sports betting business to Aussie sports bettors and the company needed a local partner or another betting company to do so.
However, it is more likely to see FOX Bet that is also owned by Rupert Murdoch launching and running its sports betting unit than a local company. The company's plans perfectly align with News Corp Australia's business goal that revolves around bolstering it strengthening its position in the Australian sports betting market.


FOX Bet Coming to Australia?
The news revolving around News Corp Australia and a group led by Matthew Tripp followed the news about BetMakers offering $3.1 billion for Tabcorp Holdings Limited sports betting and coveted media divisions. Matthew Tripp works for BetMakers as a special adviser. It is more than obvious that News Corp and Mr. Tripp will form some kind of business arrangement and Tabcorp may be involved as well.
One of the major speculations is that News Corp and Matthew Tripp could partner and use the Tabcorp sports wagering divisions to introduce a new sports betting outlet in Australia. This makes sense since News Corp Australia was previously interested in entering the Tabcorp Holdings Limited bidding process. This also makes a convenient, practical decision. However, two other companies with deep pockets are interested in Tabcorp's divisions. Entain Plc and Apollo Global Management are offering cash while the BetMakers' offer combines equity and cash.
This may not be very appealing to shareholders at Tabcorp, not as appealing as cash offers. Today, BetMakers and Matthew Tripp are not involved with the group that wants to introduce FOX Bet to Australia. However, considering his expertise in the industry, Mr. Tripp could easily get involved. If the offer by BetMakers is approved by Tabcorp shareholders, Matthew Tripp would definitely be the one running the FOX Bet sports betting platform in Australia with TAB sportsbook.