Move Out Cleaning And Spring Cleaning In Melbourne: A Comprehensive Guide
Written by

Modern Australian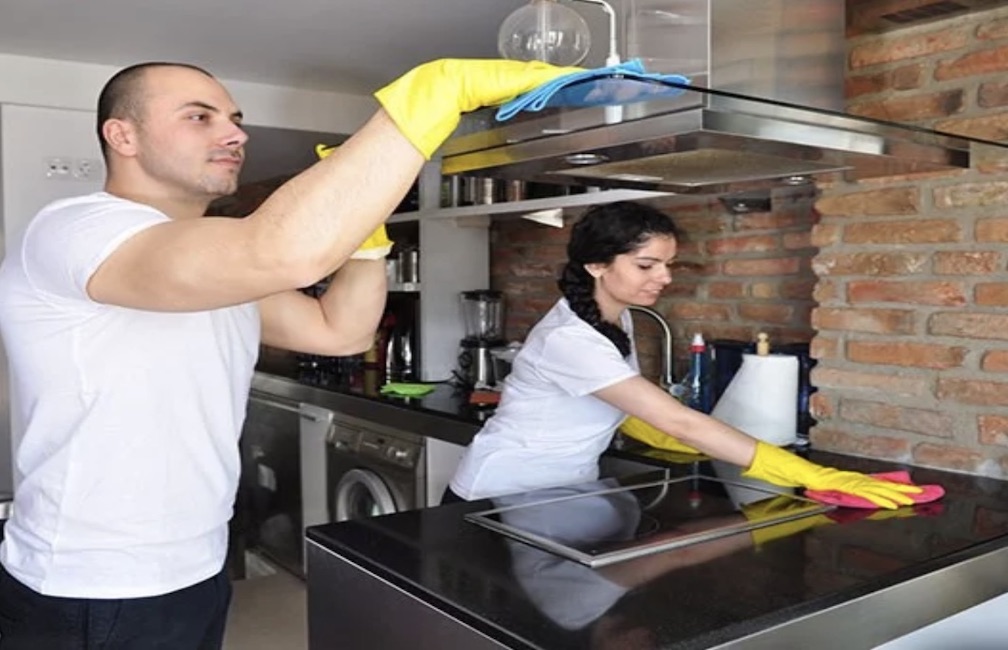 Moving out of a rental residency can be a stressful experience. Not only do you have to pack up all your belongings and shifting them to a new location, but you also have to ensure that your previous home is clean and tidy. This is where move-out cleaning comes in. Move-out cleaning is designed to help tenants clean up their rental properties before moving out. In Melbourne, move-out cleaning is becoming increasingly popular, especially during the spring season.
What is move-out cleaning?
Move-out cleaning is a thorough cleaning of a rental property before a tenant moves out. It involves cleaning all areas of the property, including the kitchen, bathrooms, bedrooms, living room, and outdoor areas. move out cleaning ensures that the property is left in the same state as when the tenant first moved in. This is important because it allows the landlord to rent the property to a new tenant without spending time and money cleaning it themselves.
What does move-out cleaning involve?
Move-out cleaning typically involves the following tasks:
Kitchen cleaning

: Cleaning all surfaces, including countertops, cabinets, and appliances. This also includes cleaning the oven, stovetop, and refrigerator.
Bathroom cleaning

: Cleaning all surfaces, including the toilet, sink, shower, and bathtub.
Bedroom and living room cleaning

: Dusting all surfaces, vacuuming or sweeping floors, and cleaning windows and mirrors.
Outdoor cleaning

: Cleaning outdoor areas such as patios, balconies, and porches.
Carpet cleaning

: Depending on the condition of the carpets, a move-out cleaning service may also include carpet cleaning.
It is important to note that move-out cleaning is different from regular cleaning. Regular cleaning involves maintaining a property daily or weekly, while move-out cleaning is a one-time deep cleaning service.
Why is move-out cleaning necessary?
Move out cleaning is essential for several reasons. First and foremost, it is required by most landlords and property managers. If tenants fail to clean their rental property before moving out, they may be charged a cleaning fee or lose their security deposit.
Additionally, move-out cleaning is essential for the next tenant moving into the property. A clean and tidy property makes it easier for the new tenant to settle in and feel comfortable. It also ensures that the new tenant does not have to clean up after the previous tenant.
Finally, move-out cleaning is essential for the overall health and hygiene of the property. A deep clean can help eliminate dust, dirt, and allergens, contributing to respiratory issues and allergies.
Spring Cleaning in Melbourne
spring cleaning melbourne is a popular tradition that involves deep cleaning your home after the long winter months. Spring cleaning typically involves areas often overlooked during regular cleanings, such as baseboards, ceiling fans, and light fixtures.
Spring cleaning is the finest way to refresh your home and eliminate any clutter accumulated over the winter months. It is also an excellent opportunity to inspect your home for any maintenance issues that need to be addressed.
Why hire a professional cleaning service?
While cleaning your rental property or home yourself is possible, hiring a professional cleaning service can save you time and effort. Professional cleaners have the equipment and expertise to ensure your property is cleaned to the highest standards.
Additionally, professional cleaners can save you money in the long run. For example, clean your rental property properly before moving out to avoid being charged a cleaning fee or losing your security deposit. Hiring a professional cleaner can ensure you receive your full security deposit back.
Conclusion
Move-out and spring cleaning are essential services that help ensure your rental property or home is clean and tidy. Move-out cleaning is specifically designed for tenants moving out of a rental property and needing to leave it in a clean and presentable condition for the next tenant. Spring cleaning is a popular tradition in Melbourne that involves deep cleaning your home after the long winter months.