Things to Avoid When Applying Mascara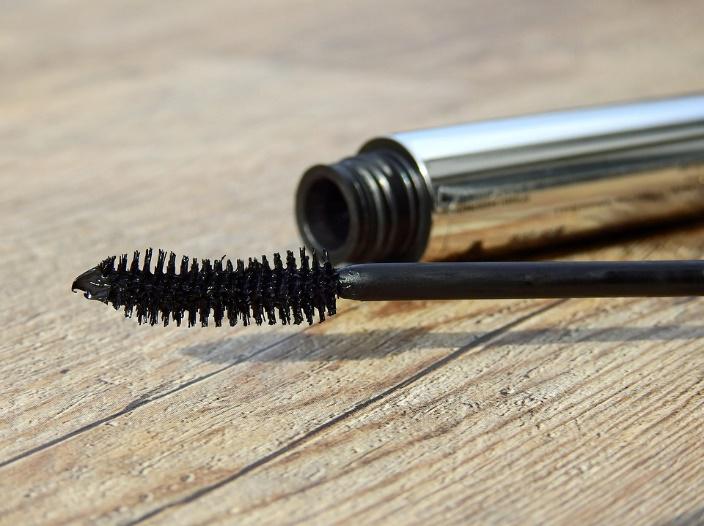 A woman who does not dream of beautiful long eyelashes must have been born with them. Those of us who are less fortunate have a tool that helps us in achieving that state of perfection. And that tool is Mascara! You can always opt to buy mascara online for your convenience.
As the world has entered the state of glamour, wearing makeup has helped women and many young men in improving their self-esteem and achieving confidence. A study suggests that women feel more confident when they wear makeup. Mascara is a small black dress in the world of makeup as it makes you look gorgeous and glamorous.
Mascara is one of the best allies of beauty as in a few seconds, it completely changes you by giving you a spectacular look. However, sometimes we make some mistakes that make it a silent enemy. To prevent your eyelashes from being mistreated, here we gather some of the things that harm them the most and that you should avoid them at all costs.
1. Picking up a Mascara of Poor Quality
You don't need to buy expensive mascaras. Before purchasing a product, always make sure that it is of good quality and with appropriate ingredients, since there are some products that contain synthetic materials or toxic elements causing eye infections or allergic reactions.
We would highly advise you to check out other people's reviews of the products before buying it. This method usually gives an assurance that the product you are buying will give you a good result without causing any harm. Most importantly, it is quite necessary to check the ingredients used to prepare the product.
2. Applying Too Many Layers of Mascara
To create the effect of long and fluffy eyelashes, many girls lay on multiple layers of mascara, thereby creating an untidy and unnatural look. Due to the heavy density of eyelashes, the residues crumble and create dark circles under the eyes.
According to experts, the correct way to use mascara is to apply only three layers. The first layer should be going from the root to the middle of the eyelashes, the second one from the middle to the tips and the third layer by crossing the entire tab to standardize the texture.
3. Not Checking the Expiration Date of the Product
All cosmetic products have an expiration date, but sometimes we forget to check it and keep on using them even after the expiration date. It is possible that after the expiry date passes, the ingredients become harmful or ineffective. Such practices may impose you to dangerous infections.
4. Using the Eyelash Curler after Applying Mascara
When you curl the eyelashes after applying the mascara, it is very likely that you end up breaking them or tearing them from the root. It is due to the fact that eyelashes become stiffer from the mascara layer. Putting any form of pressure on them may result in damage to your eyelashes.
5. Applying Mascara Using the Tip of the Brush
Another one of the most common mistakes is to use only the tip of the applicator, where there is a greater amount of accumulated product. Instead of helping you in highlighting the color of your eyelashes, it only causes lumps to form and the eyelashes to stick with each other. If stuck, it gives a very unnatural look to your eyes, hence, ruining your whole makeup, as well as your confidence.
6. Leaving Eyelashes Stuck Together After Applying Mascara
To prevent your eyelashes from ruining your look by sticking with each other you should apply a light mascara. Sometimes they join due to the lumps present on the brush. Keep an eye on the brush whenever you pump it out of the container. If you see lumps of mascara on it, try to light the brush down through scrapping it off of the edge of the container. It will help you in achieving a decent, yet glamorous look.
7. Pumping the Brush In And Out Of the Container
Doing this can damage the applicator brush. It also causes air to enter the container, which can dry the product faster, not to mention that it can become contaminated with the bacteria in the environment. Only pump the brush out three times, while laying the three layers of mascara on your eyelashes, as recommended above.
If you want to extend the life of your mascara, avoid this habit of pumping the brush in and out. It will only end up drying the mascara inside the tube. Always remember to throw it away as soon as you notice any change in texture or smell!
8. Applying Mascara on the Lower Lid
Many girls apply mascara on the lower lashes to make the eyelashes more prominent. If you have very small eyelashes, it is advisable to avoid this practice as it may cause harm to the roots of small lashes.
9. Removing the Mascara Incorrectly
The importance of removing makeup before sleeping is a well-known fact. However, many people find it difficult to remove makeup, especially if it is a waterproof product. To eliminate all traces of mascara without damaging your eyelashes, avoid using soap and water. It is advisable to remove it with a specialized product. You can easily find makeup removers at retail stores and even online.
10. Sharing Your Mascara with Other People
If you are one of those people who lend their makeup to friends or strangers, you need to stop doing it now! This is especially the case with mascaras. Lending your mascaras increases the likelihood of contaminating the product and contracting diseases. It is always advised to use your own product and avoid sharing your cosmetics with others.
Do not forget to remove your makeup before bed and avoid sharing your beauty products, be it eyeliner, mascara or any other, because by doing so you also share germs and bacteria that can cause rashes and infections.
Mascara may be the most beloved product in your cosmetic bag, but you should know when you should say goodbye to it. The fact is that any, even the best, perfect, most expensive and beloved mascara is fertile soil for bacteria if it is contained for more than four months.
Of course, the cosmetics industry makes sure to use antibacterial substances in their products to prevent bacterial growth for 2-4 months. Therefore, if you continue using mascara for a long period, you may expose your eyes to multiple infections.
Practical advice: To make your life easier, mark the date of purchase of your mascara and keep a count three months from that date. Keep a mark of such date in your calendar too so you don't forget to throw it away on time. Set a reminder if you can! It is a crucial method if you use more than one mascara.
Lastly, make sure to smile at your reflection in the mirror. Curled, elongated, voluminous, black or iridescent, and covered with three layers, your eyelashes open the world to the best that you have. With your glowing eyes put on the joy that you are ready to share with everyone. Grab those stilettos and walk into the evening with your glamorous look!