Best Reasons to Use Amino Acid Supplements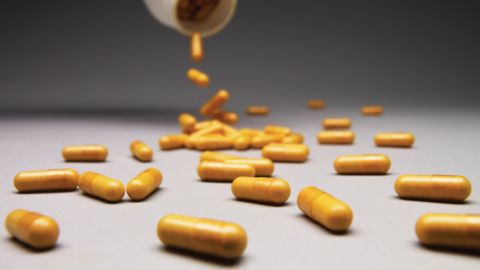 Sometimes you would have second thoughts about waking up and doing anything around the house. Being active can be very difficult, especially if you do not know where to get the motivation to get out of bed.
It is often the reason people turn to different supplements to get the stimulus they need to get the day started. Some people often experience a crash within the day after most of the day, where you have a boost of amino energy.
What Can Amino Acids Do for You
Carbohydrates and lipids are the nutrients that can give you the energy you need. Proteins can also give their share of energy, although their primary role is to be the source of amino acids.
Branched-chain amino acids or BCAAs, such as valine, isoleucine, and leucine, cannot be produced by the body, so you need to have other sources to be included in your diet.
You can get enough throughout the day
People often use supplements or drink mixes as a booster or for workouts. Compared to the standard supplements where they depend on a stimulant as its primary source of energy, which may peter out after a few hours, amino acids provide energy throughout the day.
Addresses episodes where there is a lack of energy
If you have been exercising for most of your life, you might have experienced instances where you felt tired from doing your routines for the day. Amino acids can give you the energy you need, which can lessen the feeling of tiredness that occurs when you exercise.
Increasing your expected results
Men often go to the gym to get their bodies built up, and by taking amino acids, it increases the muscles created by every routine. Not only can that, unlike other supplements, but amino acids also lessen the time that you need to recover yourself. Leucine, one of the branched-chain amino acids, is the critical component that makes this happen, and isoleucine also keeps the muscles full of amino energy.
Is It Safe to Take Supplements With Amino Acids?
It is very safe to do this, although it is best to be aware of the normal intake amounts. If you are not careful, you might get diabetes or kidney failure.
So how much is the amount that you can take without going over? This will depend on your health and fitness goals and what you choose for your diet. Are you in a high protein diet? Then that means you are getting enough amino acids.
A normal human male should have about 12 grams of BCAA every day, while a woman should aim for at least 9 grams. If you are physically active, you should get around 20 grams of BCAAs every day.
Points to Remember
Amino acids are safe to take as a supplement and are an efficient energy source for your exercise routines. You need not worry about additional ingredients that may affect your health so that you can get the energy that you need throughout the day.
As with anything that you ingest, it is best to talk with your doctor before taking additional supplements to add to your diet. Make sure to always check the nutritional facts and ingredients on the product label, so you know what you are taking.
Author Bio: Julian Carter is a farmer of words in the field of creativity. She is an experienced independent content writer with a demonstrated history of working in the writing and editing industry. She is a multi-niche content chef who loves cooking new things.