Exploring Australia on a Budget: Tips for Affordable Adventures
Written by

Modern Australian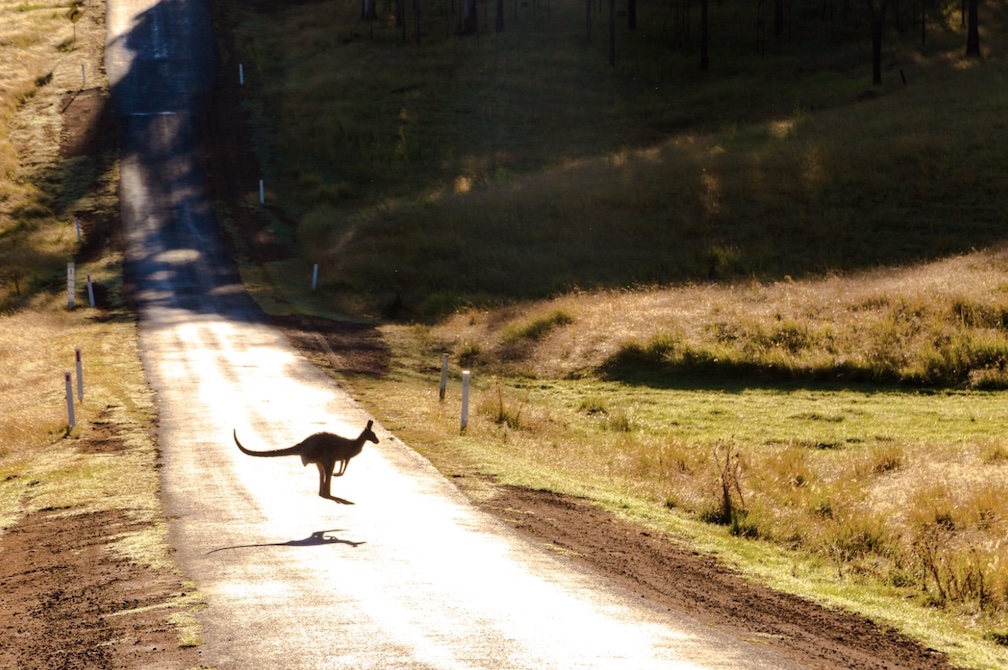 Australia, with its breathtaking landscapes, diverse wildlife, and vibrant culture, is a dream destination for adventurers. While it may seem like an expensive country to explore, there are plenty of ways to experience Australia's wonders without breaking the bank. The following are valuable tips and insights on how to embark on affordable adventures across the continent. From budget-friendly accommodations to cost-effective transportation options, let's uncover the secrets to exploring Australia on a budget.
Plan and Research Ahead
Before embarking on your Australian adventure, careful planning and thorough research are crucial. Start by setting a realistic budget and determining the destinations you want to visit. Take advantage of online resources, such as travel forums, blogs, and official tourism websites, to gather valuable information about free attractions, affordable activities, and budget-friendly accommodations in each region.
Consider Treehouses in Australia
For a unique and memorable experience, consider staying in a treehouse accommodation in Australia. Treehouses offer an enchanting escape amidst the wilderness, allowing you to immerse yourself in nature while keeping costs relatively low. Whether nestled in the rainforests of Queensland or overlooking the serene coastal landscapes, these elevated accommodations provide a budget-friendly alternative with a touch of adventure. Plan your stay in a treehouse for a truly unique and eco-friendly experience.
Embrace Camping and Hostels
When it comes to budget-friendly accommodations, camping and hostels are excellent options. Australia boasts numerous national parks and campgrounds where you can pitch a tent and spend the night amidst nature's beauty. Many of these camping sites offer basic facilities and are considerably cheaper than traditional accommodations. Hostels, on the other hand, provide affordable dormitory-style rooms, communal spaces, and opportunities to connect with fellow travellers.
Opt for Off-Peak Travel
One of the best ways to save money while exploring Australia is by travelling during the off-peak seasons. Prices for accommodations, flights, and attractions are generally lower during these times. Additionally, popular tourist destinations are less crowded, allowing you to enjoy a more authentic and immersive experience. Consider visiting Australia during the shoulder seasons (spring and autumn) for a perfect balance of favourable weather and affordability.
Utilize Public Transportation
Australia has an extensive network of public transportation that can help you explore the country without spending a fortune. Major cities like Sydney, Melbourne, and Brisbane offer comprehensive bus, train, and tram systems that are not only affordable but also efficient. Consider purchasing a transportation pass or card, which often offers discounted fares for multiple journeys. Exploring the cities on foot or renting bicycles are additional cost-effective ways to get around and discover hidden gems.
Sample Local Cuisine and Cook Your Own Meals
Eating out can quickly add up to your expenses, especially in popular tourist areas. To save money, sample the local cuisine from food trucks, street markets, and affordable restaurants frequented by locals. Australia is renowned for its fresh seafood, delicious pies, and multicultural influences, providing a plethora of affordable and tasty options. Additionally, consider staying in accommodations with kitchen facilities to cook your own meals. Visit local supermarkets and farmers' markets to purchase fresh produce and ingredients, allowing you to savour Australia's flavours without straining your budget.
Seek Free and Affordable Activities
Australia offers an abundance of free and affordable activities that showcase its natural beauty and cultural heritage. Explore stunning national parks, embark on scenic hikes, and discover hidden beaches without spending a dime. Many museums and galleries offer free or discounted entry on specific days or during certain hours. Engage with the local community by attending festivals, markets, and cultural events, often showcasing unique experiences at little to no cost. Take advantage of these opportunities to make the most of your budget-friendly adventure.
Conclusion
Exploring Australia on a budget is not only possible but also immensely rewarding. By planning ahead, taking advantage of off-peak travel, choosing budget-friendly accommodations, utilizing public transportation, sampling local cuisine, and seeking free and affordable activities, you can embark on unforgettable adventures without straining your wallet. Whether you choose to stay in a treehouse accommodation in Australia or camp beneath the stars, the country's awe-inspiring landscapes and vibrant culture await you, ready to be explored on a budget-friendly journey of a lifetime.