Why is Sydney Always a Good Idea?
Written by

Modern Australian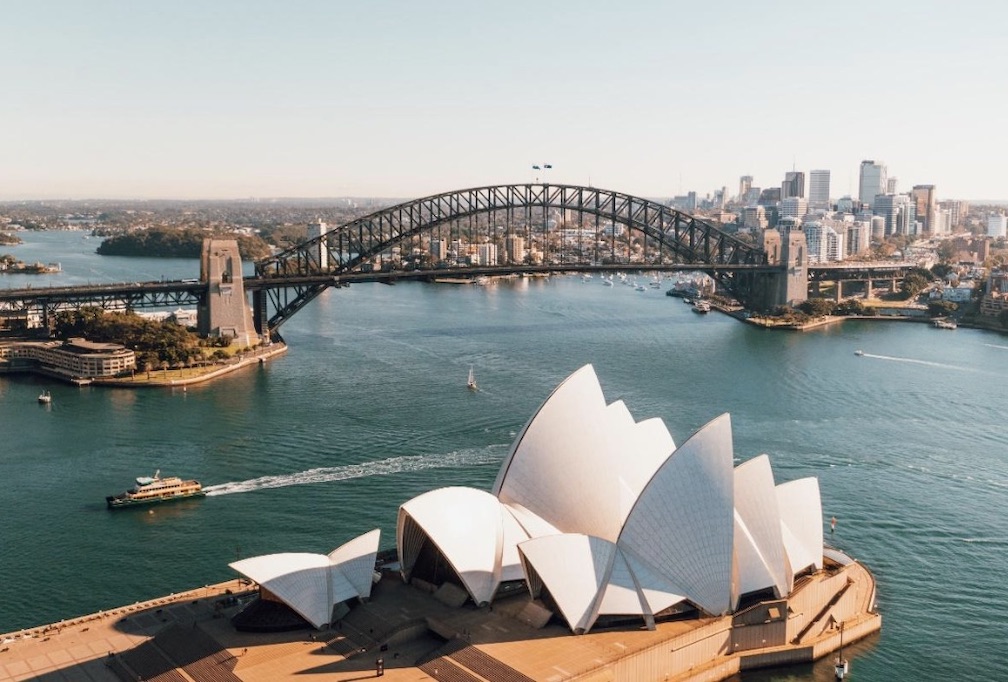 Australia has a fantastic diversity, combining stunning wildlife with modern cities that will take your breath away. One of these places is Sydney, which stands out as a gorgeous jewel of New South Wales. With beautiful beaches, natural landscapes and diverse wildlife, Sydney is a town that should be on everyone's bucket list. So, if you ask yourself if Sydney is a good idea, the answer is absolutely yes. And locals, travel guides, and visitors agree with this fact. 
So, here are the reasons why you should visit Sydney.
Visit the Opera House
The iconic Opera House is the most famous landmark in Australia. The building was opened to the public in 1972, and its construction took almost 15 years. Sydney Opera House remains an architectural masterpiece and impressive performance space. So, whether you are a tourist or a local and visit it for the first or hundred times, the Sydney Opera House always has something to offer. Under the structure of the building, you can find studios, theatres, a concert hall, a restaurant or reception and rehearsal rooms. You can go on a tour to discover the impressive details from up close and learn about its history and what famous personalities have performed on the stage. Also, you will see what happens behind the theatre scenes and how a space succeeds in making 2000 live performances each year.
 But, of course, the most memorable experience is to go to an actual show, where you can enjoy contemporary concerts, Broadway performances, symphony orchestras and many more. Make sure you book early as the Opera House didn't become a world-appreciated venue by having an empty house, and seats are filling up quickly. Hence, booking your tickets before arriving at your destination is a good idea.
Plus, this location is an excellent background for your "I was there" photo. And you surely want your friends to see that you checked off Australia from your bucket list.
Enjoy spectacular beaches
You don't need to choose between beach and city life in Sydney because you can enjoy them both. Sydney offers over 100 beaches, so you have various options from where to select. Bondi and Manly are the most popular ones for tourists, and the bonus is that they are not located far from the centre. But if the crowd is not for you, you can go to more tranquil beaches, in the North, like Avalon or Cronulla. You can enjoy surfing, sailing, diving, snorkelling, boating or relaxing under the Sydney sun. If you don't want to worry about your vehicle's safety, you can opt for airport parking Sydney and leave your car in a secure environment while you get your tan at one of the world's most spectacular beaches.
Taste delicious food
Another significant advantage of Sydney is that it offers a fantastic array of food, with several markets selling local products, like freshly caught seafood. Suppose you want to find out the typical Aussie dish. In that case, you will not get a detailed answer because, after many years of immigration, the food normality in Australia is international cuisine, so here you will find authentic Asian, European, Latino or even African restaurants. For example, you will find some of Asia's yummiest food in the Thai or Chinatown neighbourhoods. If you are still hungry, you can check Apollo for the Greek specialties, Da Orazio for eating pizza that even the picky Italians would approve of or Bodega for Spanish food. If you are not trying to save money during your trip, go to some of Sydney's most celebrated restaurants, with several awards winning, like Quay and Bennelong.
Take part in the outdoor experiences
Sydney is envied for its incredible weather year-round, so you can enjoy unique outdoor experiences whenever visiting. Some must-do activities you should try are taking a scenic seaplane tour, snorkelling in Gordons Bay, climbing the popular Harbour Bridge, and kayaking to Shark Island. Before embarking on these fantastic activities, you should ensure your car is safe and secure, and the best option in this situation is to check Parkos, as the site offers great solutions for finding the best parking lots in airports. 
For many years, climbing the Sydney Harbour Bridge became a tourist staple, especially for those seeking an adrenaline experience. Visitors can climb the bridge, 134 metres above Sydney Harbour, and enjoy some genuinely gorgeous views. Although it is not as scary as bungy jumping or skydiving, this may not be the best idea if you are petrified of heights. Otherwise, go for it, as it will be a memorable adventure. 
Explore Museums and Galleries
A trip to Sydney will not be complete without visiting the museums and galleries. The Australian Museum of Natural History opened in 1827, founded to document the continent's colonisations, and now it has exhibitions specialised in anthropology and natural history. The Australian National Maritime Museum is also worth your time as it is the home of impressive collections from 1606, dating back to when the Europeans landed on Australian ground. It offers several aquatic-themed exhibits, but what attracts the tourists is Captain Cook's Endeavour replica ship. The Hyde Park Barracks Museum is also essential for Sydney, as before becoming a museum, it was a mint, a hospital, an asylum, and a courthouse. After an impressive restoration, it has been reopened and now stands as an important place to learn more about colonial history. 
As you can see, Australia is one of the most remarkable destinations in the world, and Sydney is no exception. The cultural diversity of the place, the stunning natural landscape, and the city's vibrancy are a few of the reasons why Sydney is always a good idea.