Essential Personal Hygiene Tips for Traveling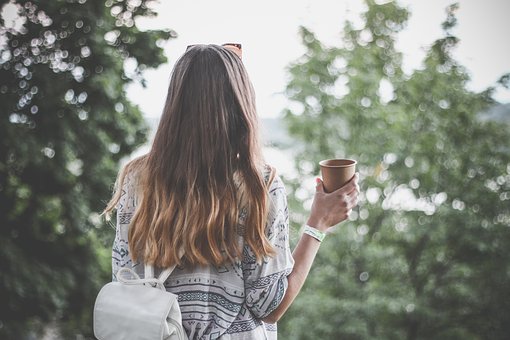 Staying healthy and maintaining good personal hygiene are two of the most important aspects of traveling, but it might not always be easy to achieve. As crucial it is to stay clean on a daily basis, this task can be a bit more difficult if you are traveling to remote, rural destinations or if you're short on precious space in your luggage. So, here are some personal hygiene tips that will help you stay clean and healthy, no matter where you are planning to go:
Basic hygiene
One of the most important aspects of personal hygiene, especially when it comes to traveling, is keeping your hands clean and your mouth fresh. Remember to wash your hands after using the toilet, before any meal, after touching an animal and after touching anything that many people have touched before you. If you're in the wilderness or a rural area where running water isn't available, it's essential to bring an antibacterial gel or antibacterial wet wipes with you, to stay clean and safe. To save on space, pack a small, collapsible toothbrush and a travel-sized toothpaste to clean your teeth and keep your breath fresh. If you aren't able to shower as often as usual, wet wipes are the perfect alternative, along with some essential deodorant.
Skincare tips
Although it should be a part of your regular skincare routine, it's especially important to opt for natural skincare brands while traveling, as you'll be certain your skin is staying fresh and clean, while being completely safe from harmful ingredients. If you don't want to bring tons of products with you, all you really need is a good cleanser that will remove dirt, impurities and pollutants from your skin, as well as a good moisturizer with SPF that will double as a sunscreen and keep you moisturized and protected. If you are a makeup lover or are planning to glam up a few days during your vacation, it's important to pack smart in order to save some space in your luggage. Opt for sample sizes of your favorite products or pour some of them in travel containers, particularly if you are flying to your destination, and bring only what you actually need and what you know you are going to use.
Menstrual hygiene
If you are traveling for a longer period, you might get your menstruation while you're on the road, which is why it's always best to be prepared. Whether you opt for pads, tampons or menstrual cups, make sure to bring a two months' supply with you, especially if you are visiting a rural area where they might not be readily available, and make sure you store them in a dry and secure place. When on your period, remember to change your pads or tampons every six hours and don't forget to pack some painkillers or muscle relaxers if you suffer from cramps. Another good idea would be to bring a roll of toilet paper, some intimate wet wipes and a small bottle of hand sanitizer, in case there aren't any proper bathroom hygiene supplies for use.
First aid kit
A common cause of infection and disease are wounds that haven't been treated properly, which is why it's essential to have some medications and first aid products on hand while traveling. The ideal first aid travel kit should include things such as bandages, alcohol and ointment for cuts and wounds, but it should also include painkillers, as well as medication for common ailments and preexisting conditions.
What you pack for travel hygiene will depend on your style and personality, the type and mode of travel, as well as the length of time you will be on the road, but these simple tips will help you realize what's most important and pack exactly what you need.