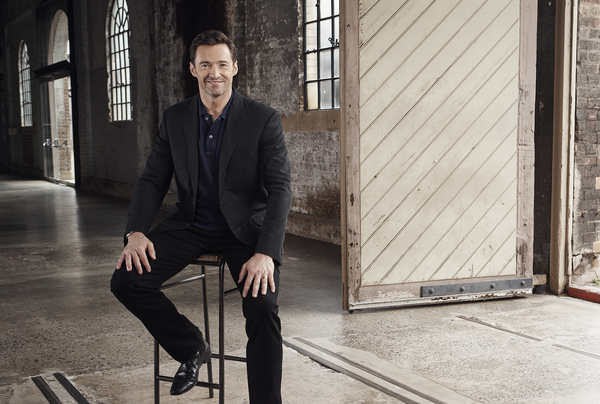 The "Boy from Oz" Hugh Jackman and Australia's national carrier Qantas have announced a new partnership to promote Australia on the global stage.
The award-winning actor has signed on to become an official global ambassador for the airline and will also work with Qantas on community projects in Australia, with further detail to be announced soon.
The international superstar is one of Australia's most successful and highly regarded performers with a career spanning 30 years from his early days in "Correlli" right after his graduation from Western Australian Academy of Performing Arts, to his recent stage and screen successes including the X-Men films, The Boy from Oz stage show, the film version of Les Misérables and the soon to be released fantasy film Pan.
Jackman said he was proud to become a Qantas Ambassador and was looking forward to teaming up with Qantas to highlight the best of Australia.
"I travel a lot and like all Aussies, I get a buzz whenever I see the familiar red tail and the kangaroo logo, no matter where I am in the world. Qantas is great airline with great people and represents the very best of our wonderful country," Jackman said.
"Qantas has always had a vital role in promoting Australia as a tourism destination and I'm looking forward to playing my part as we work together to showcase our amazing cities, landscapes and experiences in the US., Asia and beyond.
"What I also love about Qantas is the role it plays in the community. It's inspiring to see an Australian company stand up for causes that make a difference and I know it's something that the Qantas team and its employees are really passionate about.
"The Qantas projects I will be getting involved with will create opportunities for Australians to learn, to work and to reach their potential. I will also be working directly with Qantas employees to build on the fantastic community work they already do and I can't wait to get started later this year."
Qantas CEO Alan Joyce said the airline was thrilled to welcome Hugh Jackman in to the Qantas family as an ambassador.
About Qantas Airways
Founded in regional Queensland in 1920 – as the Queensland and Northern Territory Aerial Service – Qantas is one of Australia's most iconic brands and has played a central role in the development of the Australian and international aviation industry. Today the Qantas Group is a diverse global aviation business, comprising Qantas Domestic, Qantas International, the Jetstar low-cost carrier group and Qantas Loyalty. In total, the Qantas Group operates more than 7,300 flights each week and, together with its codeshare and oneworld partners, offers flights to more than 1000 destinations around the world. The Qantas Group carries 47 million passengers each year and employs more than 30,000 people.