Australian Bathroom Design Trends for the Upcoming Season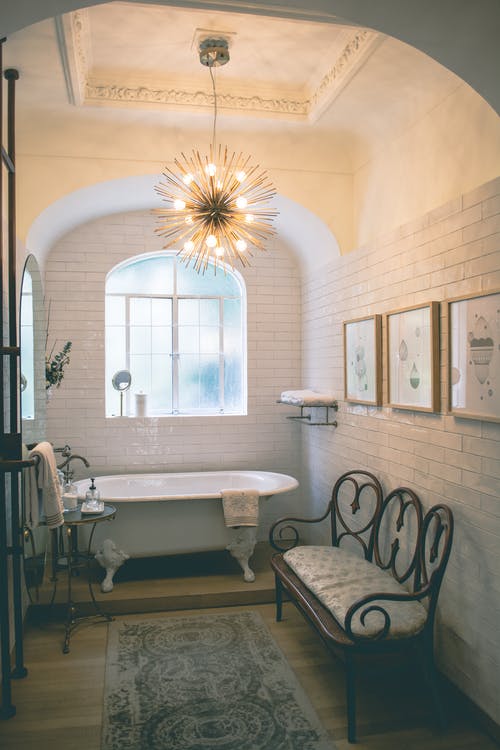 Even though 2019 has barely begun, there are a few bathroom design trends that have taken Australia over. While some of these trends aren't at all surprising, there are a few that people never saw coming. Read on to discover which shocking styles are going to make a big difference in the upcoming months. 


No more chrome
Over the years, not only Australians but people all over the world used shiny chrome as the metal of choice for bathroom fixtures. The change is here, however, and all over the coast, there appears to be a fascination with matte nickel instead. Seeing as you can choose between brushed or satin, it's easy to understand why people love it. Matte chrome is also very popular, but oil-rubbed bronze is also making a shy appearance. The look of silver-tone metals might be appealing, but more and more homeowners are choosing the softer, less shiny look of matte nickel because the finish makes cleaning sessions easier as it hides smudges better. 


"Water space" concept
The "water space" trend is popular not only in Australia but also all over the world. The concept itself is very appealing, and it allows homeowners to keep both the bathtub and the shower in the same open area of the bathroom. The layout might be strange to some, but this innovative approach will make the bathroom look much bigger than it actually is. When you keep only a simple glass barrier, it will give the impression of open space. What is more, people have been incorporating more exposed shower plumbing, which allows those who have been struggling with blocked drains in Perth as well as with leaking pipes, to be able to reach the problem areas more easily. 


A neutral palette
When it comes to colors, it seems like soft and neutral colors are the best choice this year. Simple white and grey marble is found not only in bathrooms all over Sydney, Perth, and Melbourne, but also in kitchens. It's classic and timeless and fits both traditional and modern design quite well. To keep a modern feeling, you could use a monochromatic element in the whole space, such as keeping the tiles marble or using the color green entirely. When you use a single material, you'll get that unique jewel box-like look which is at the same time neutral and special.


Interesting materials
This isn't just Australia – it looks like ceramic is in bathrooms everywhere: showers, floors, and walls alike. Tiling your bathroom is an old concept, but quite useful, but people are focusing on different shapes and patterns these days. In addition to ceramics and marble, there are also plenty of man-made materials like porcelain and quartz tiles. You can find the ones that look like natural stone, and these are not only elegant but also durable.


Wooden vanities
Over the past years, there has been a decrease in interest in wooden vanities, but 2019 is bringing them back. Bright white ones might have been popular before, but it seems as if Aussies are rediscovering the charm of unpainted wooden vanities. People are turning to reclaimed wood but also to light wood with clear stains and vanities that have visible grain and knots, which make the bathroom more inviting and add texture.


Even though there are some old trends that are making a comeback, there are also a couple of new ones that are going to make people fall in love. On the other hand, you don't have to follow the trends blindly – take some time to decide which of these would look best in your home.