Mice and Motorhomes: Prevention and Removal Guide
Written by

NewsServices.com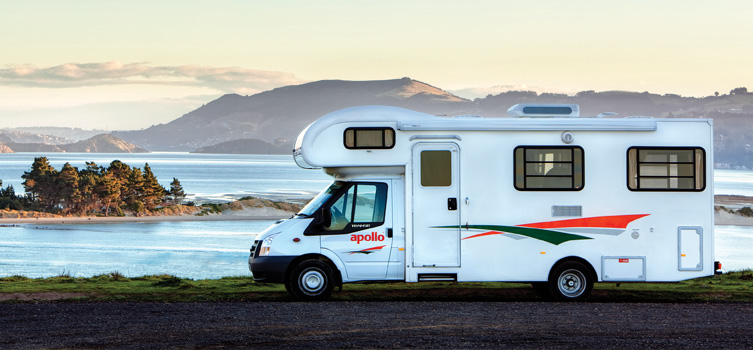 It goes without saying that the motorhome lifestyle is exciting and provides buyers with a great deal of flexibility. However, just like in traditional homes, some unwanted visitors may occasionally seek to share these benefits with you. Pests and rodents are the uninvited guests. Mice are a typical rodent seen in motorhomes because they can squeeze through small spaces to gain access.
These little creatures arrive in quest of food, but once inside, they quickly become a problem. They'll soon be the ones enjoying the thrilling adventure of motorhome living, leaving you to deal with their mess. The good news is that these pests can be successfully eradicated. That is why the focus of this essay will be on how to prevent mice out of your RV.
The Best Ways to Keep Mice Out of Your RV
It is critical to realise that in every scenario, prevention is preferable to cure. There are two types of methods for keeping rodents out of your motorhome:
Preventative measures: these measures keep mice out of the motorhome.

Controlled approaches: these procedures entail getting mice out of the camper and keeping them out.
Preventative Measures to Keep Mice Out of Your RV
The most effective strategy to keep mice out of your RV is to remove objects that attract them. Mice are attracted to motorhomes because of the food stored inside. When you're not on the road, take the time to remove any food that could attract mice, with the exception of canned items.

Seal any holes that are easily accessible. Mice can enter through these holes. They find it far more difficult to obtain entry when the area is sealed.

The majority of the time, there are holes that you do not have access to, but mice do. Rodent repellent sprays should be used.

When your motorhome is in storage, leave the bonnet open because a dark place beneath the bonnet is an appealing spot for mice to congregate. It is less attractive to leave your bonnet open.

Make sure you have adequate lighting. Because mice are drawn to dark companions, this is the case. To keep them out, make sure your motorhome is well-lit.
Methods for Keeping Mice Out of Your Motorhome
Toxins: various toxins, including as sprays and poisons, are used to chase mice out of RVs. The sprays have an odour that mice dislike, while the poisons are used to kill mice. Poisons, on the other hand, are not ideal if you have pets because they might harm them, and mice may die in places where you can't reach them, polluting the air in your motorhome.

Traps: there are several traps, some of which are compassionate and others which are not. From box traps to electronic traps, these traps are available. The mice caught in box, sticky, and electronic traps are kept alive, however the mice caught in spring traps are killed quickly. The benefit of this procedure is that the traps can be reused after the mice have been caught and disposed of.
Conclusion
When mice decide to share your motorhome with you, the thrilling and liberating experience of living in a campervan can quickly be wrecked. It's critical to understand how to keep them out, and this article has outlined some of the most effective strategies for doing so.
New and Used Motorhomes for Sale
View our range of new and used motorhomes for sale.
QLD: New Motorhomes QLD / Used Motorhomes QLD
NSW: New Motorhomes NSW / Used Motorhomes NSW